Doctors always have such splendid names. This is the reason, why I, Jack, never felt like one of them. But then came an opportunity, that changed my life. I inherited the house from my uncle in a faraway city. And so I moved. And with this, I also changed my name and began to devote myself to real experiments. My name now is Dr. Eureka!
Dr. Eureka is also name of new board game, that arrived to our editorial office. Its author is Roberto Fraga (Kuck Ruck Zuck, Spinderella) and several illustrations to complete his work were contributed by Stéphane Escapa. Game was released in 2015 under flag of Blue Orange company and was presented at the fair Spiel 2015 in Essen.
On the gray square box, we can see the professor, who is currently in the midst of trial and showing his accomplishments to little students. But we can also glimpse through one small window into world beneath the lid. But this lifting task awaits us, whether we are physicist, chemist, or just curious and strained player.
But you probably already was intrigued, why is the whole packing grumbling. To determine the true reason, we could look through already mentioned window. And still, we prefer to be surprised and decided to look completely inward. Now, we see that the box is full of multicolored balls (twenty-four pieces divided into three colors), which represent different chemicals. The second most important component are transparent tubes (a dozen of these). There is also a deck of cards. Each such card is again wearing illustration of these tubes, this time partially filled with balls.
At the beginning of the game, players simply shuffle cards and put them in the center. Then, each participant takes four empty tubes for himself, puts them in a line and then fills them with six beads in their starting disposition. This means, that each tube will contain two balls of one color and all that in a predescribed order from left to right. Every player has the same starting position.
And even then, everything is still simple (at least regarding rules). At the beginning of each round, one card from the deck must be revealed and thus starts the race in mixing chemicals. Maybe you have never heard of it, but all chemists are careful pundits carefully measuring every drop of liquid. Their nerves would probably not agree with this game, too. Players will be doing the same, but speed will be the main factor here.
Players have clear task. They pour balls from one to other of their three tubes in order to achieve exactly the same layout of balls, as shown on the card. This requires several moves and there is definitely galore paths to success. But only one of them is the quickest and most effective. Who finds it, or is simply the fastest of all, gets the card. Rounds take turns one after another, until target number of cards is played. Whoever accumulated the most cards is the winner.
Dr. Eureka is an example of how should a game with an emphasis on speed and skill look. It brings something new, that was not there before and it deserves your attention. You can be sure, that this is a game, you have never tried before.
Everything, of course, from the beginning revolves around skill. It is absolutely essential for success, as spilling balls back and forth is the only way to defeat other players. But there is also plenty of room for imagination and planning, because a player must be able to compare the colors on the card with disposition in their test tubes and find the optimal path to quickly achieve desired result. Well, this task makes some people great trouble.
This brings us to the main problem. If you are not quick enough or simply do not see these options at first glance, Dr. Eureka will not entertain you as much as it could. Of course, there also be rounds, when weaker player wins. Why? Because just one round and each participant has suddenly different composition of balls in his tubes. So one is closer to fulfilling the following tasks, than other. While this at first glance may seem random, situation is changing with each lap, so everything levels back. And this option to win some rounds even as not-as-good player is a good motivation for these players to go on and still have fun. Even when losing.
Turns are really fast and because of it, the game is constantly new and dynamic. Matches are interesting and their length can be adjusted by number of cards. But usually, we are talking about reasonable fifteen to twenty minutes, which is for this type of games absolutely ideal value. Players can not harm each other, so they only affect each other by being faster or slower. This makes Dr. Eureka as entertaining with two, as with maximum of four.
Game is recommended from six years up, but when it is very difficult on finesse. These younger children will see marbles fall, but you can certainly adjust the rules and allow them to assist balls by holding them in their hands. At such a moment, it is possible to combine rivalry of younger and older players, who can then be equal.
Dr. Eureka is a beautiful game and will show, which player is handier. But even the best spiller of balls can not win, unless he can plan well and effectively swap balls to the target compound in least time. Dr. Eureka is really a great game, but is not for everyone.
<br><br>
Designer
Roberto Fraga
Artist
Stéphane Escapa
Publisher
Bard Centrum Gier, Blue Orange (EU), Blue Orange Games, Fantasmagoria, Feelindigo, FoxMind Israel, Happy Baobab, Happy Color, Kaissa Chess & Games, Lúdilo, Mandala Jogos, MIPL, Paul Lamond Games Ltd, Pegasus Spiele, Pridemage Games, Ruibal Hermanos S.A., Swan Panasia Co., Ltd., White Goblin Games
Year Published
2015
# of Players
2 - 4
User Suggested # of Players
Best with 4+ players
Recommended with 2, 3, 4 players
(28 voters)
Playing Time
15
Mfg Suggested Ages
8 and up
User Suggested Ages
6 and up
(24 voters)
Language Dependence
No necessary in-game text
(5 voters)
Category
Action / Dexterity, Children's Game, Puzzle, Real-time
Mechanic
Pattern Building, Real-Time
Family
Components: Marbles, Misc: LongPack Games, Series: Mad Scientist (Blue Orange Games), Theme: Mad Science / Mad Scientist
Primary Name
Dr. Eureka
Alternate Names
DR Eureka, Dr Eureka Giant, Ευρηκα!, Д-р Еврика, Професор Еврика, ד"ר יוריקה, 瘋狂科學家, 닥터 유레카
Infos courtesy of boardgamegeek.com. More Infos.
Review: Dr. Eureka – from tube to tube
Final word
Dr. Eureka causes a chemical reaction of entertainment. It takes a basis in Hanoi towers and lets players use three tubes to spill balls back and forth and combine them into different color schemes and compositions. The game is beautiful, fast paced, dynamic and crazy. Everyone is constantly juggling with tubes and it's all great fun for both children and adults. Simple adjustment can be implemented, starting with schoolchildren. Although the game looks difficult (and it is), it does not take very long to play. Dr. Eureka will appeal to all, who are smart and have good planning skills.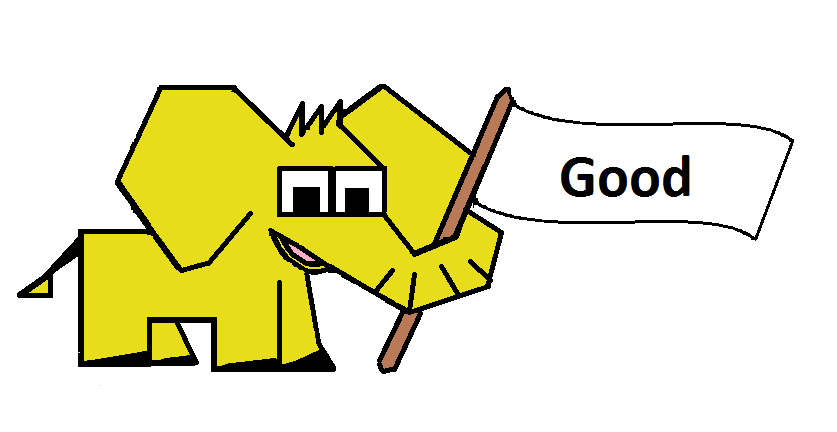 Pros
even for smaller children
finesse and overview is needed
interesting idea based on Hanoi towers
fast game
pressure of spilling for speed
even less handy players occasionally win a round
Cons
not for players, who dislike games based on sklil
makes differences between players really visible