Donkeys have a reputation as one of slowest and lazies creatures. Perhaps not entirely on the podium in comparison with for example turtles, but certainly no gust of wind will blow, when they pass around you. Their rivalry is full of breaks and sulk, but perhaps this shows most interesting fights to the finish line. Without a clear winner till the end.
And these donkey will race for our fun in game Donkey Derby prepared by Walter Müller. His idea was came to the workshop of small publishing company Franjos Spiele and in the spirit of last year's game Mahé, even donkeys racing received attention. Thus, game was finally published in 2016 and was presented at the Essen Spiel held in the same year.
In a small box with a tired donkey, there is doublesided game board waiting to see some races. And it provides two race routes. In addition to rocky notches, where donkeys will sweep from start to finish, you'll find in the corners also two scales – one is for betting and the other for marking earnings. Players then bring from the bottom of the box also wooden figures of donkeys and place them all on starting space. Depending on the selected color, players get their own betting tokens. Dice is ready for all.
At the beginning of each turn, before private actions for players come, all participants have first chance to bet. Nothing is secret, all bets are chosen publicly, because they belong to individual columns of donkeys on common board. They will always be all donkey racing, regardless of the number of players. When a player decides to take advantage of this betting chance is entirely up to him. He places betting token of his color into the selected donkey column on the uppermost position. Players will be placing all their three tokens based on their estimates, plans and preferences. They may put more tokens on one donkey or divide it.
After that follows the actual racing part of round, which always belongs only to the player, whose turn it is. He takes dice, rolls it and result can be assigned to one of the donkeys based on player's choice. Then he rolls again and moves another donkey repeating this for all fourlegged creatures, until finally most animals have moved on the track. This can happen, because dice shows not only values from one to five, but player may also roll a blank side, which means breather break for one of donkeys (player's choice again from those, who have not moved yet).
Players then move figures forward, choose their favorites in any round and are still watching donkeys race. When first of donkeys arrives at their destination, betting is closed. If someone did not place some of his token, it's too bad for him. Players then move tokens betting on scoring box from all three donkeys on the podium and thus determine, how successful in term of points they are. Whoever gathered most points for hit betting chips is the winner.
Donkey Derby is another racing game in a row, that takes advantage of combination of racing and betting. These games are successful and fun as you may remember in Camel Up, Sheep Race and the already mentioned Mahé. Every game has some animals playing major role and this time comes turn for donkeys.
And it's all done again a little differently. Players bet this time quite publicly. It is important for the victory to balance the right time to bet with its accuracy. The later a player bets, the better can he predict the outcome. But by then, some more advantageous betting positions will be taken and he must settle only with those gaining lower points.
Players have everything except dice under their control. But even outcome of rolling can always be assigned according to their wishes. But each donkey may have only one value each turn, so sometimes it can be better to go with a lower number. And both movement and betting is then about correct estimation and risk-taking. Sometimes it pays off to move your favorite four boxes, than wait in vain for higher value and do not move at all due to empty side rolled.
It is clear from the last paragraph, that the game is not just tactical, but also quite accidental. No matter what you do, sometimes it just does not work. And when dots are against you, you can not win. As a result, just do not get your donkey on the podium and this is a point loss, which is hard to catch up elsewhere.
It is good, that each round partially involves everyone. They had to constantly think about using betting tokens, whenever they want. Because of this, everything passes pleasantly for all participants. In addition, positive overall effect comes also in completion time, that will easily fit into a half-hour.
Racing works well using both sides of the board, although it is only a graphic impression. The actual paths are the same and that is real pity. Why should you create doublesided board with tracks and then leave them the same? Wooden figures of donkeys are great and nice are also illustration for betting tokens.
Donkey Derby is a fun racing game, which is about being the first in finish. Players do not have their own donkey, but instead are trying to bet in the right time and also move their favorites forward instead of other raacers. Players always have a choice, but even so their decisions are not everything and chance plays some role. Donkey Derby is nice, but lightweight race-betting game, that can successfully compete wiht camel races.
Infos courtesy of boardgamegeek.com. More Infos.
Review: Donkey Derby – riders on slow horses
Final word
At the start of Donkey Derby, five donkeys are stands and have no owner. Players can bet on them during course of the game and hopefully take the fastest home with them. Speed of bets is also important, because the sooner you will tip correctly, the more points you get. You do not need just to believe in the donkeys, but you can also help them in their sprint. Roll by roll, players divide the dots among individual competitors and will be having great fun there. Donkey Derby is particularly good game for lovers of betting.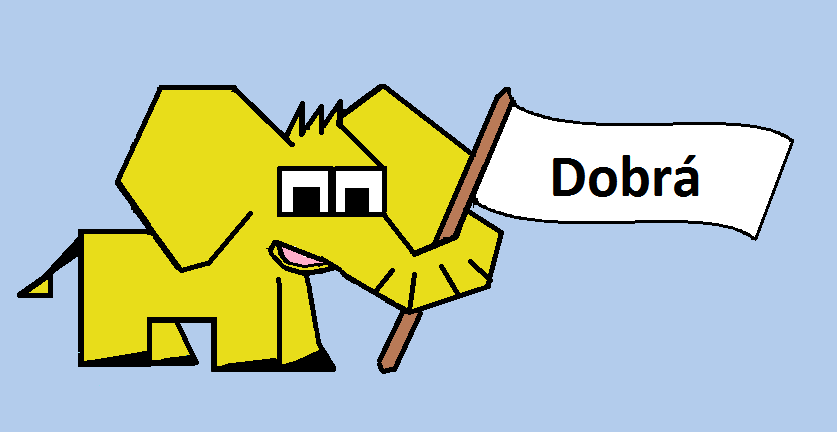 Pros
public bets
timing is important
ability to split move points
doublesided board