There was a nervous mood in Royal Hall. The princess is searching for a husband. She left the word out, that whoever tells her an incredible story, which she will believe, will become the successor to the throne. Dozens, even hundreds, of young princes from neighboring countries met on this solemn day. Kingdom Dix stretches from horizon to horizon and owns famous race of PeeBee rabbits or different colored sweets factory.
Princess sat on her chair uncertainly, when the first teller entered the room. He was tall, lean and handsome with a mischievous smile on his face. It looked as if he could lent you his own nose, if he needed to. His story was beautiful and long. At the end the princess gave him PeeBee bunny with a number. She want to hear all the stories and only then she will decide, who is going to be her husband. It will be really long day.
We will move away from kingdom at the moment, because tales will take quite a while to tell. But do not worry, we will return to see the conclusion and find out, which winner the princess finally chooses. Until then, we can train our own narrative skills in Dixit Odyssey board game.
Everyone knows Dixit. Jean-Louis with Roubira released it under the auspices of Libellud and he aroused great excitement around the world with his game. We also succumbed to its charms in our Dixit review (only in Czech), as well as academics around the world. The game racked up piles of awards. So over time the inevitable happened – we lived to see expansions. The first box was realeased a year after the game and contained only a small box with new cards.
But the author felt, that it is not enough and so we now have a second expansion in front of us, which is already in a larger box and contains more new things. But before we get to the box itself, we have to say, that the illustrations for Dixit Odyssey are from brush of a Marie Cardouat and her boundless imagination. This time, also another one artist helped her – Piero.
And because we assume, that everyone with an interest in board games knows the original Dixit and has played it at least once, we will mainly compare Dixit Odyssey with its predecessor in this article. At the same time, we omit the description of the basic rules and focus on news and changes, which will you get in this edition.
The new narrative game is hidden in flat box of small size. On its cover, you'll get again a beautiful enticing illustrations, which directly encourage you to enter in and let your mind drift on the waves of imagination. And you will hardly resist, just like us. You can expect the folded game board, which replaces the rabbits track around the pond present in original Dixit. This time, the board contains an illustration of a factory, through which will your colorful bunnies scamper around. In addition, this plan includes positions with numbers, where will you put cards before voting. This put again a little ease to the game, because players do not have to count the order of the card, for which they vote and they can concentrate only on pictures.
Even Dixit Odyssey could not miss these wooden rabbit figures. This time, their count increased to an incredible twelve. In box, you will also receive twelve large cardboard cards. You can see illustration at the bottom of the cards, but the most important part is the top.You will find two arcs of six fields there, which have to be punched out to get the twelve numbered holes for voting.
The game also includes a pile of plastic pins, that fit perfectly into these holes, you have just created. The original voting chips vanished from this box. If we stop our description of contents now, you will be surely missing cards. There is 84 of them, and they are again produced in above standard size. No problems to mix them togehter with images from the basic game.
The basic version of the game has not changed and you can play it by the old rules, as you know it. Only the maximum players has risen up to twelve. Rivals only use voting cards instead of chips – they have to put the green peg in a slot with number they vote for. But then comes a situation, when you gather around the table in larger numbers (at least six players) and would not want to play regular Dixit. But you suddenly have met the conditions for party game Dixit, which is new in this box.
Preparation of the game remains the same – just put a game board to the center and shuffle a deck of cards properly. Each of players takes one green voting peg and voting card. But this time, you will also use the red pegs (they are not used during regular game) – only one, which will get the narrator. He can make a significant influence on the development of the game with it, as you will see.
As we have already become accustomed, one of players becomes narrator for each round, while others will have to listen stories about dragons and princesses. All stories are permitted and imagination is the most necessary property for success.
The narrator, however, will not look at his cards and pick one for the storytelling. He says the word or phrase without looking on his pictures instead, so he is not directly inspired by any of them. Now everyone, including the narrator, tries to find the most appropriate picture card for the given phrase or word in his hand and gives this card to the narrator. He now shuffles all received cards and randomly distributes them around the board to numbers from one to player number.
All the players vote secretly on their voting cards for the card, which they think is most likely to get enough votes. So it is not important to match the picture, but to read other players intentions. Everyone must try to think for other opponents, because the points given depend on how many opponents vote for card with you.
But even so, players might not get any point. The narrator has one option left. In addition to the green peg, he places his second vote with a red pin. His choice determines, which card will not bring any points to anyone, who will vote for it, regardless of their number. The narrator has so much power and authority, although he does it before he knows results of voting.
The interesting thing about this variant is, that the narrator's imagination is not tied to the cards in his hand. He can tell you word, that is in no way related to his cards, so his role is somewhat relieved. This makes player decision more difficult, because they must choose among a pile of cards not only regarding to phrase itself, but keep in mind also possibilities of narrator red pin and other players intentions. And because everyone tries to do the same, sometimes game comes up with interesting situations.
In this party option, there are no points deducted and the game ends, when each of players was the narrator once. Therefore, it is also a very fast variant, which can be either extended (maybe two rounds or until a specified number of points) or you could play a rematch immediately.
The multiplayer in Dixit Odyssey is also more fun. Everyone is constantly involved in the game, because they must follow, what the narrator says and what cards are played on the table. But with the increasing number of cards, there comes also hesitation and difficult decisions for the players, when they vote for a single card, that should bring them points.
Still Dixit Odyssey remains a game of empathy in a party game. You must be able to read the thoughts of others to gain points. This time, moreover, the situation is even more difficult, because you can vote even for your own card.
Images in Dixit Odyssey are beautiful again and attract your eyes from the start. But this time, we got the feeling, that effect to surprise players with nice and goodlooking images prevailed over efforts to have more abstract images, which are more appropriate for this game. Thus you could, when playing the basic variant, have troubles to think of any word or story, that suites your card and does not say "IT IS ME!" in a big way. You should do an abstract word, under which "fit" more cards from the hands of opponents and that is not always easy in Dixit Odyssey. Illustrations are somehow too specific. And if you play with children, get ready to fight for voting cards before the game itself begins, because they have some really cute pictures on.
Dixit Odyssey brought into the world of Dixit new variants. A separate game board will create some space on your desk and in particular provide a numbered position. Voting cards are elegant and look better, than small numbered chips. In addition, you'll get your chance to play in up to twelve players and even in several variants. Party version is an excellent game with a lot of tactic changes. Only the cards were outweighed by the pursuit for beautiful illustrations instead for usefulness, which is a pity. But when you mix them with cards from the basic game this negative part vanishes. But only in case, that you own the original Dixit.
The princess looked tired, when listening to the last narrator. She tried to stay awake during his words, but then her eyelids closed for a moment. She gave him one PeeBee rabbit, stood and walked around the throne to the place, where each rabbit has his twin hidden. She took the red one with spots on his ears and put him on the throne. Its owner is the new king. Hurray!
Designer
Jean-Louis Roubira
Artist
Marie Cardouat, Pierô
Publisher
Libellud, ADC Blackfire Entertainment, Asmodee, Asterion Press, Galápagos Jogos, Gém Klub Kft., hobbity.eu, KADABRA, Kaissa Chess & Games, Lanlalen, Lautapelit.fi, Lifestyle Boardgames Ltd, Rebel Sp. z o.o., Swan Panasia Co., Ltd.
Year Published
2011
# of Players
3 - 12
User Suggested # of Players
Best with 12+ players
Recommended with 4, 5, 6, 7, 8, 9, 10, 11 players
(191 voters)
Playing Time
30
Mfg Suggested Ages
8 and up
User Suggested Ages
8 and up
(67 voters)
Language Dependence
No necessary in-game text
(48 voters)
Category
Card Game, Humor, Party Game
Mechanic
Storytelling, Targeted Clues, Voting
Expansion
Dixit 2: "Gift" Promo Card, Dixit 2: "The American" Promo Card, Dixit 3: Journey, Dixit 8: "Cocktail" Promo Card, Dixit AsmoPlay Ingenuity Promos, Dixit: "Magic Bunny" Promo Card, Dixit: "Merry Christmas" Promo Card, Dixit: "Pink Bunny" Promo Card, Dixit: "Pumpkinhead" and "Santa" Promo Cards, Dixit: "The Dragon" Promo Card, Dixit: "The Elephants" Promo Card, Dixit: "The Inheritors" Promo Card Pack, Dixit: "The Princess and the Pea" Promo Card, Dixit: "The Werewolves of Miller's Hollow: The Pact" Promo Card Pack, Dixit: "Werewolves" Promo Card Pack, Dixit: 2012 Asmodee Special Cards, Dixit: Anniversary, Dixit: Anniversary Pack, Dixit: Candide Promo Card, Dixit: Chilean Way, Dixit: Chilean Way, Dixit: Daydreams, Dixit: Harmonies, Dixit: Memories, Dixit: Memories – Promo card, Dixit: Mirrors, Dixit: Odyssey – "Bunny" Promo Card, Dixit: Origins, Dixit: Origins – "La Machine à rêves" Promo Card, Dixit: Quest, Dixit: Revelations, Dixit: Spielbox 03/15 Promo Card, Dixit: Tabletop Day 2015 Promo Pack
Family
Game: Dixit, Mechanism: Image Interpretation, Mechanism: Judging Games
Primary Name
Dixit: Odyssey
Alternate Names
Dixit Odyseja, Диксит Одиссея, ดิกซ์อิท โอดิสซีย์, ดิกสอิท โอเดสซี, 妙語說書人3:奧德賽
Infos courtesy of boardgamegeek.com. More Infos.
Review: Dixit Odyssey – bunnies, bears and devils
Final word
Dixit Odyssey is follow-up to a storytelling phenomenon, which conquered the world. To build up on a great game like this is always hard, but this new version contains everything to please new and old fans. New game board, beautiful new images and voting cards with pins, which supersede old tokens. Everything is precisely done. You will find new variants in rules and they will enrich your experience. Party game for six and more players offers new gameplay. Storyteller is no longer limited by his cards and imagination. Thanks to this, the game feels different and keeps everybody involved, when trying to guess card, which gets the most votes. But storyteller has power to take someone's points away with the red pin. Pictures on card are this time more beautiful than functional. But lovely illustrations will rectify all grievances. Dixit Odyssey is a GOOD sequel.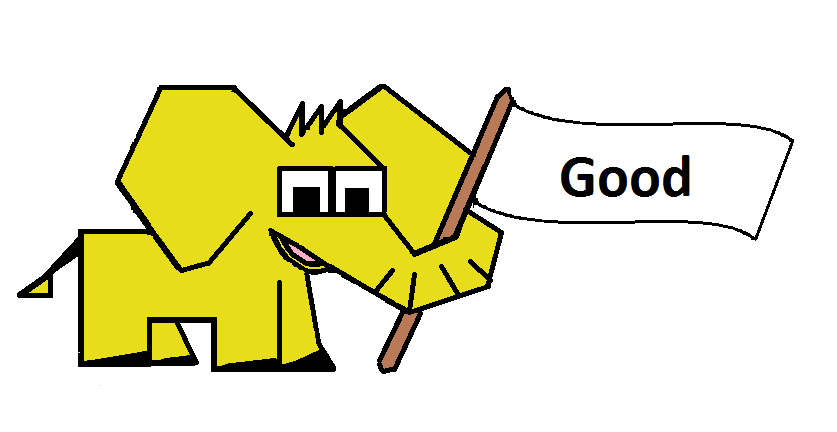 Pros
price
party and team variant
beautiful illustrations
new game board
up to twelve players
voting cards
Cons
less abstract cards
more players
longer match