Snow crunched under his foot, but despite he can hear the deep and ragged breath of his guide. He hired his compatriot in town, because he had the most experience. At least that was, what he has told him. But instead of knowledge of the mountain, he should have focused on physical strenght – they were no longer what it was before. The guide was simply old. Finally, it appeared that the situation would reverse and the climber will have to take care of his assistant.
Before them stood another ridge on their way to K2. The sun still shone high. But he was aware, that he is drawn back by his companion and they are ten minutes behind their planned schedule already. He repressed fear of cold and silently hoped, that other problems will not be on the way…
K2 is a mountain, that inspires awe in many mountaineers. Therefore, all of them are trying to conquer it and unfortunately many people seem to fail and remain forever trapped in snow captivity. And it is also an interesting topic for board games. Adam Kaluza was the first one, who took this theme and made it into his game K2 with huge success.
Another company, that decided to release mountain games is the Victory Point Games. They released a Tom Decker's game called Disaster on K2, the successor to game Disaster on Everest. Victory Point Games publishing focuses on more advanced games, that does not bet much on visual looks. The fact we were convinced about by recently reviewed game Battle of Four Armies (review). The graphics of Disaster on K2 is undersigned by Ray Scott and Everts Flowers.
We found this game wrapped in a plastic bag and all components are made from paper and cardboard. Game board is made from harder material than the Battle of Four Armies, which is certainly well and contributes to overall better impression. Tokens have better look and graphics is clear and easily recognizable.
The game itself however is far more advanced and more complex than polish K2, whose review will we publish next month. Game board is Disaster on K2 consists of nineteen boxes. Through them you climb up. The punch out sheets contain over fifty tokens indicating the climbers, guide, but also events that you can meet on your way.
The game plan has three scales on it – one avalanche scale and second for dimming is very important. The third is to mark the prestige points, which you can spend while playing. A separate sheet hides 28 round chips for marking on the board and team tokens. In addition to fairly extensive rules in the package, you also get flashcards, on which there are written all the important rules.
Disaster on K2 belong to the euro games group in Victory Point Games sorting and that is consistent also with the rules. But you still have to throw the dice in the game , which is unfortunately not found in the package.
The game itself is intended as a solitaire, a challenge for one player. You can of course play it in two competing teams, but we will describe only a solo game in the main description.
At the beginning, player chooses the nationality of team, which will he lead. According to his choice, he gets appropriate climbers. He can choose a national guide or a sherpa, which differ in the skills, that you can then use in the snow. If a player chooses the sherpa, he also draws his secret mission. For its fulfillment he can get victory points at the end of the game.
The game itself is basically very simple with little rules around. The player draws event token at the beginning of each turn, which will decide on blocked ledge. He could not get through this place in this round, but do not worry, for the next round the situation changes and another ledge gets blocked.
Apart from random bottlenecks blocking with every event, the events have also their own effects. You can choose, if you want to perform them or not. It's up to you, but whether you buy it for valuable prestige points or not, you always have some result. Events can be both positive and negative, but in both cases, you sometimes rather buy them.
Otherwise, If you do not buy event with your prestige, it goes into avalanche scale, which fills gradually from zero to eight. As this scale fills, night is approaching and so is the end of game. It is therefore in your best interest to buy as much events as possible. But you only have limited amount of prestige, so you have to consider, what to buy and when.
Of course, most important part of the turn during the game is the movement of climbers. Each of your wards has its own specific abilities and therefore the distance (given in number of fields), he can move. But most important for you are the guides, who can carry climbers, some are even flagged "STRONG" and will carry even two at once.
This way climbers gradually move up towards the summit, a mountain top. But this game is far from reaching the end even them. You must get your people down in one piece. And you will have to fight against nature – freezing nights, avalanches, but you also battle with time. Because in the moment, when mountain gets dark, it will also get very cold. If you see, that some of the climbers would fail to reach base camp, you can set up a tent. In the end, you roll a dice to determine survival in difficult conditions.
Once the game ends with moving the last box on the scale of Darkness on the right part of game plan, you must verify, whether your men, which you have left on the mountain, survived. This is determined by chance, when you turn and you see on tokens back, whether they have frozen or not.
Disaster on K2 is particularly interesting for its emphasis on credibility, which includes helping guide, usage of ropes, falling avalanches and other events. Player must carefully plan his whole way up, because every step can be fatal.
The game is designed for solitary play, when the player tries to overcome the pitfalls of the mountain and their own points record. Great thing is that even after reaching a peak, the voltage does not fall, because you start fighting for mountaineers lives. And it is up to you, if you decide to wrap it before the summit, when you see the sunset. Although you will not receive any points, but again you can pick up points elsewhere, for example for a timely return. Similarly, the Sherpas have their tasks, and they will reward you with proper points for their completion.
In two teams competition, the game gets even harder. You have to train carefully for this battle, because it is not an easy one. We recommend to start in solitaire play and think about the two player game only in the future.
Disaster on K2 board is made on harder paper with the image of the mountain. That is the only game plan and it is sufficient for play. And it is cleverly proportioned with three scales.
Disaster on K2 is a nice game, that focuses on the simulation of conditions on the ascent to K2. It includes a nice event systém, which you can (even if negative) buy and thus delay the darkness. If you cannot or will not buy the piece, then it moves the sun in the sky a bit further. The game is exciting until the end and has a sophisticated system for the game itself one player. It is great for solo play mountaineers.
Infos courtesy of boardgamegeek.com. More Infos.
Review: Disaster on K2 – solitaire climbing
Final word
Disaster on K2 is a honest simulation of survival on the second highest mountain of the world called K2. Word "disaster" in its name suggests, that it will not be something easy. You must first choose the right team and guide. While rising up, you will struggle with avalanches and another dangers, that can a mountaineer meet. You will have great aid in form od guides, whose abilities can sometimes look a bit supermanish, but are most handy in many situations. You buy events for precious points. If you do not buy a drawn token, you must add it to the queue, which draws twilight near. You are hereby motivated to buy sometimes even a negative event token, which makes for a really intriguing mechanic. Match is best to be lived in one man against the moutain – solitaire gaming is what the game was built for. Disaster on K2 is a little drawn down by processing and tokens, which break down when punching them out. Still it makes an interesting option for all fans of moutains and advanced tourism.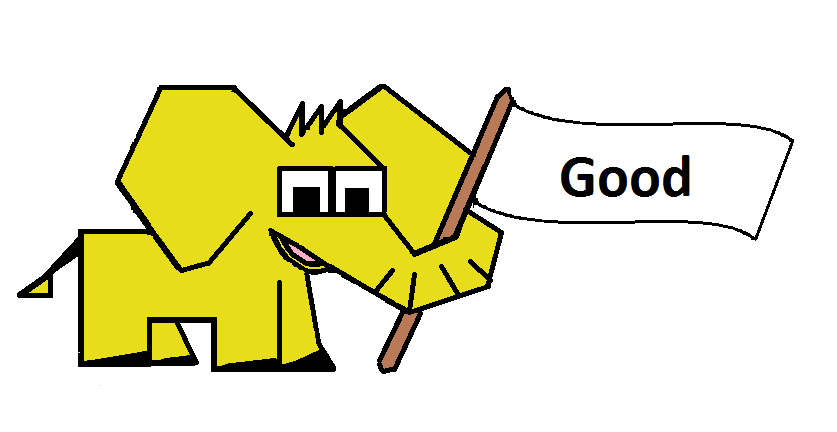 Pros
unusual theme
honest simulation of climbing
you can choose team and guide
elegant mechanic of buying events
after reaching peak, you still have interest to go down
chance plays major role while descending
solitaire
Cons
processing (paper)
missing bag
tiles do not hold together, when snapping them out
higher price