Dinosaur life seems carefree. Yet, once the day will come, when one of them wakes up and finds itself to be the last of its kind. Without friends, he will be lost in the world. It only took a couple of days before all these horrific monsters disappeared, leaving only their bones behind. We will remember them, but they will exist only in our imagination.
None of this may not happen. Mysterious wind and fire, which consumed lives of dinosaurs, can be averted. Or not? You must be fast enough to run in the board game Dino Race, which will be all raced by greedy players, prepared by Roberto Grasso. His work was published by Ares Games, illustrations prepared by Francesco Mattioli and figurines of dinosaurs portrayed by Michelangelo Ricci. Game was released in 2014 and was presented for the first time at the Spiel fair in Essen.
We get it all inside square lower box (as if it did not include dinosaurs, but some turtles). On the cover, we really see racing dinosaurs, which can also be found inside. They are relaxing after a long journey, they had to pass to your home. All eight miniatures are lying on side, exactly how dinosaurs prefer to gain their strength.
Instead, their bodies are concealed by cardboard sheets, that contain twelve big hexagonal tiles of the route and other one, representing a volcano. Each tile has one side with nice environment, in which dinosaurs are happy and second, where fire has absorbed whole land, where they once lived.
Four types of terrain (lakes, meadows, forests and desert) are not only on these tiles, but also on the thirty-two cards. Another eight work as a joker, which can replace any of those terrain cards. Another dozen cards represents a special actions, whose capabilities are described by pictures.
But we have not finished our sixty million old date with carton, because sheets hide also egg tokens, lava and twelve cups for winners. Whole unit is completed by dice (which needs to be equipped with stickers) and one large egg indicating a starting player. A there is also four page rulebook.
At the beginning of the game, each participant selects a pair of his dinosaurs and places them in front of himself. His animals will start on the racetrack, only players must build it first. They begin by placing hexagonal tile of the volcano and they then seamlessly connect gradually all twelve pieces, and thus create a track. Each terrain is three times in here and their distribution is random, but all plates begin with their peaceful side up. Players then place their dinosaurs on starting spot – on first two hexes next to the volcano.
All 52 cards are shuffled and create a pile. From there, each participant gets five cards in his hand. Tokens of prices are randomly selected from the menu (without looking), their number corresponding to amount of the dinosaurs participating in the race. Other tokens and dice begin game in piles.
Players can expect to do several activities, but everything starts by drawing cards. Number of newly acquired cards corresponds to amount of the dinosaurs, which player still has on the track (ie first two cards, while later only one). Maximum number of cards in hand is not restricted, so players can collect and store those, that they might need later.
Most of them will be played as support of their racers. Each dinosaur can move to the next tile after card of corresponding terrain has been played (ie that, which he is entering). Instead, he can also play a joker or three cards of the same type, that also allow moving forward. Cards can also be changed at a ratio of two cards from hand for a new drawn one. There may be even more dinosaurs standing on one space, because by using special action cards, players can attack their neighbors and push them back to their owner, take their card or pass the egg. Move allows to do any number of actions, until players does not have enough cards and cannot continue.
But let´s start by pushing, which may result in the fact, that dinosaur burns his tail. That happens, because athletes are chased by wild lava as we will discuss in a moment. Whenever the runner is pushed back to previous tile, which is engulfed by lava, he must také token of lava drop and lose one card.
Movement of lava forwards is one of the results of the last phase of each turn. Each player takes a dice roll to determine the outcome. It may be beneficial for players – after terrain is rolled, everyone, who stands on it, gets a card. But then there is symbol of eruption, when lava flood reaches another tile on the road from volcano. Any dinosaur standing there is injured and gets one token lava. In addition, when a dinosaur runs with an egg in his feet and is catched by lava, he immediately loses all his cards.
Game continues and both players are trying to move their figures forward, avoid the inferno behind them and at the same time be as soon as possible in the finish. Once dinosaur arrives on the last piece of the track, he successfully escaped fire and its owner can choose any rating token of those, which are left there. But match continues up to the moment, when dinosaur with an egg arrives to finish. He gets one randomly drawn bonus token for bringing egg to safety. Only at this point, all accumulated points can be summed (for cups and egg), but also penalty for drops of lava deducted. Winner is the player, who has the most points now.
It is clear from our description, that Dino Race is a family game. And one, that will definitely appeal to children. Not only because they love racing and dinosaurs, but also because it is surprisingly mischievous. It enables competitors to push each other back and fight for leading positions all the way.
All you need is, that there is another dinosaur standing in the same place as yours and you can hit him with your tail. You just need to have the right card. Such a well aimed shot can result not only in a slowdown, but also can hurt an opponent´s dinosaur, if lava is on your heels. In addition, there is one more chance to steal egg with an action card. It does not have to be used only on player, who really holds the egg. In the hands of the other participants, the card has a different effect: dinosaur trips opponent´s feet, he falls to the side and his coach (player) must, in his turn, pay two cards from his hand to stand him up.
From our description, it is clear, that Dino Race is a contact competition, where racers do not let anything pass. Despite (or perhaps because of this) game is very fast and within twenty minutes, you will know the winner. This time is the only thing, that ultimately saves the game. Otherwise, it is ruled by luck. Players are using cards from their hands, but they receive those from shuffled deck.
Next level is luck in dice events. There are games, when you will not be endangered by the lava at all. And sometimes, all it takes is just a few rolls and a stream of fire outruns many dinosaurs. This imbalance is sometimes too severe and usually to detriment of lava. Players then have the feeling, that there is nothing threatening, and game is limited to the actual racing.
This works well because opponents can push each other out of the way. But we are talking about a game in four. In three, it still works, but racing with two is not fun at all. There is an important part of game missing, with all its advantages (lots of dinosaurs, confrontation and rapid progress of lava). In two, scoring system is completely meaningless. Indeed, entire scoring is unnecessarily complex and confusing to children, while it does not provide a sufficient extra value in return.
Dino Race is a beautiful game for kids. Those will not mind coincidence, scoring system can be simplified and parents will not be bored, when playing with them. Nevertheless, be careful not play it with two, when the game does not work properly. Dino Race looks tempting, but be careful with whom you play. Advanced players will be disappointed, but the kids.. well, that´s probably clear.
Infos courtesy of boardgamegeek.com. More Infos.
Review: Dino Race – poor dinosaurs hunted by a volcano
Final word
Dino Race is a game, whose audience is clearly defined. They are mainly children. If we rated it only as entertainment for young players, then it would certainly deserved a praise and higher rating. Suddenly, they do not mind, that much of the game must rely on luck. Much bigger problem is match with two players, which does not work and there is another problem with unnecessarily complicated scoring. But the game still remains fun, especially as this may speed the game up and there is lots of possibility to attack other´s with the right cards. Dino Race is thus a game, that will be appreciated only by children.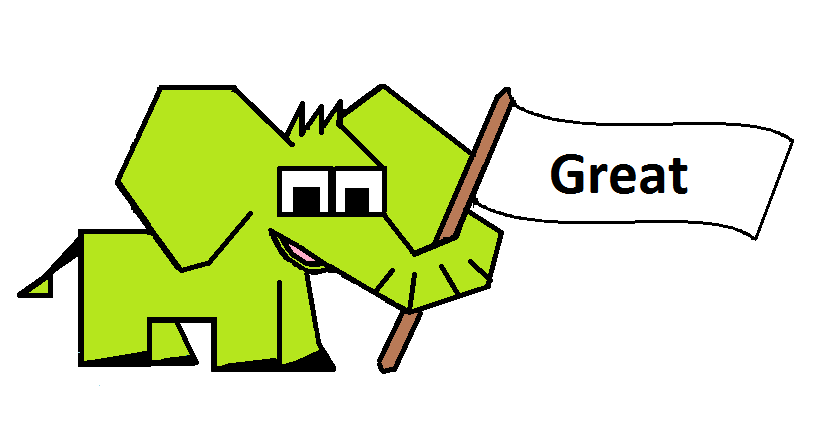 Pros
kids love the game
variability is guaranteed
interesting element with lava
lots of conflict
great pieces (and egg)
simple rules of movement
Cons
lava often does not play a significant role
convoluted scoring
duel is no fun
random (negative for older players)