Only a few can really join us. Many youths were spinning around and trying to prove to us, that they have what it takes. But our profession is not just about mindlessly spreading evil. You must also know, when to back off and play innocent. You must have passion for the crime and whoever does not have it, can not become a member of our mafia family.
Fortunately, it does not concern us. As holders of the card game Die Fiesen 7 (The Nasty 7), we get an exemption and have an automatic invitation. Author of this new card game for 2015 is Jacques Zeimet (Geisteblitz), all with illustrations and graphics by Rolf Vogt and Johann Rüttinger. These old familiar names met under roof of publishing house Drei Hase in der Abendsonne, which published the game.
Small square box with the entire mafia gang on the lid is full to the brim. There are a total of 110 cards and all are wearing gangster pictures, whether one or more character. They differ only in poses, props and situations, whether its a cell phone or a pointed gun. But there is not much types of these cards, as they come only with five different pictures.
By the beginning of the game, players together shuffle the whole pile. Then, it must be divided equally across all participants. All surplus, that can not be fairly distributed, must be set aside in a box and will not be used for the current game.
And then players take turns, which always mean revealing one card, placing it on common discard pile. Players must all pay attention not only to currently played card. Each image is also linked with the previous ones, because the mafia must be very careful, not to let anyone slip through. Therefore, they must constantly calculate.
For cards, where only mafia members can be seen (either one or two), acting player announces just a number. This corresponds to number of mobsters, who are present in the whole pile of cards. At least in the beginning. Count always start from one upwards, but only up to seven, where it turns and players have to count back to zero. Digits are raised even for mafia members with the phone, but the player must also ring as a phone. In the case, that there is picture of two gangs members, he must buzz twice.
He must remain silent only in a situation, where character on image has a gun pointed to his head. Neither a mobster can complain, when someone is pointing a gun at him. But even other players must never forget to count, because whenever a mistake is made and players notice, he gets as punishment all the played cards. Once someone manages to play all his cards, he can start celebrating, because he had just become the undisputed winner.
Die Fiesen 7 is a card game, in which attention plays fundamental role. Not for a moment, you can take your eyes off the pile and mind away from counting. If you feel, you do not need that much attention to follow one number, you should remember, that you also need to check and detect any counting error.
Players have to themselves shout out in a moment, when they are convinced of their rival's error. The situation can always be easily checked – simply recalculate all cards again, although it can sometimes take longer to do that, which is quite upleasant. The result is clear – whole discard pile goes either to the one, who made the mistake or to the player, who wrongly accused him.
Luck specifies only the order of the cards and images, but proper evaluation is only up to the players themselves. But besides making sounds, in the background is always done that counting of new gangsters. In doing so, they must properly be silent or growl like a telephone. But this game is not so much about perception, because you do not compete with anyone. You can take a moment to decide, delay must not be overly long (rules say more than three seconds).
With constant redistribution of the cards is also bound our most fundamental objection. Length of the game is virtually impossible to estimate. Sometimes the mob duel ends after just twenty minutes and lasts, sometimes you need even twice that time. But its best in larger number of players, when the number of cards flows faster and thereby improves not only the playing time, but also the overall experience.
Of course, game has very simple rules, that can be summarized in three sentences. So, where can you do those mistakes? Couting is quite simple, right? But unveiling a pair of mobsters on one card not only doubles sound, but also skips next player in line. This disrupts the sequence, which serves as fundamental base for player errors.
But after a couple of matches, you really will improve (as we know from the game Kakerlakaksalad) and now is the right time, when rules provide more complex variant – chance to replace phone ringing for different sound / word (yes, even a number!) and do this for all upcoming rounds. Additionally, game is never empty of the voltage, that increases with raising package. The better the players get, the more is at stake in the event of an error.
Die Fiesen 7 is based on counting to seven and back. Many players may percieve this like too little to provide entertainment. But that's not quite true, because it is not at all difficult to make a mistake here. Die Fiesen 7 is original and entertaining game to quickly chase away some boredom.
<br><br>
Designer
Jacques Zeimet
Artist
Rolf Vogt
Publisher
999 Games, Arclight Games, Drei Hasen in der Abendsonne, Ferti, Fractal Juegos, Korea Boardgames Co., Ltd., Lanlalen, Lion Rampant Imports, Mercurio, Reflexshop, Swan Panasia Co., Ltd.
Year Published
2015
# of Players
2 - 6
User Suggested # of Players
Best with 6 players
Recommended with 3, 4, 5, 6, 6+ players
(6 voters)
Playing Time
25
Mfg Suggested Ages
8 and up
User Suggested Ages
8 and up
(1 voters)
Language Dependence
No necessary in-game text
(1 voters)
Category
Action / Dexterity, Card Game, Memory, Party Game
Mechanic
Command Cards, Communication Limits, Player Elimination
Primary Name
Die Fiesen 7
Alternate Names
Les 7 Vilains, Aljas 7-es, I Cattivissimi 7, Die Fiesen 7 แก๊งป่วน ก๊วนเจ็ด, Lucky 7, The Nasty 7, Los Odiosos 7, De Smerige 7, 七人の探偵, 白賊七, 미션 007
Infos courtesy of boardgamegeek.com. More Infos.
Review: Die Fiesen 7 – an ordinary mafia
Final word
Die Fiesen 7 is a card game, that tests players attention. They reveal a card after card and increase or decrease the value of incoming gangsters. But if that was not enough, they have to say this number out loud only sometimes. And because of the cards make them sometimes to skip turn, it's easy to lose track of correct couting. Then, a funny situations arise, that can entertain. In addition, there is a further difficulty in rules, that are put together very simple. Unfortunately, game suffers from very diverse length and is not so funny in lower numbers. Die Fiesen 7 is only about counting here and there, but even like this, it knows how to entertain.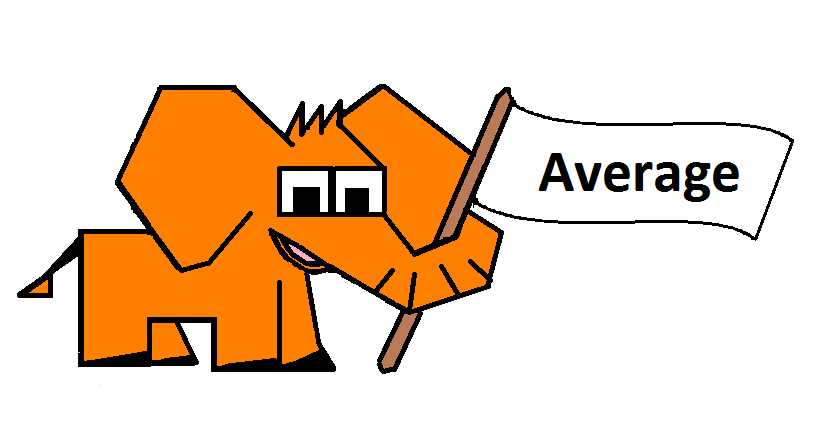 Pros
lots of fun with errors
swapping sounds option
jumping over players
simple rules
not about observation, but attention
Cons
unpredictable length
someone simply does not like counting
weak in lower numbers