When I first went on a safari, I saw almost no animals in the wild through the crowds and jeeps. This time, I won't do the same mistake again. Somebody told me about traveling dice, which precisely detect movement of lions, tigers and antelopes. And it was a success! I'm coming home full of exciting adventure and my camera is stuffed with amazing photos. Next time I go on safari, I will surely take the dice with me.
Such a safari trip is ready for everybody, who buys DiceAFARI board game, which was released in 2012 under auspices of Stratus Games. Its author is Chris James and illustrations were thrown in the cauldron by Brian Elligson. The game was published with the support of 117 people on Kickstarter site, which was just enough to achieve its modest goal of five thousand dollars.
These requirements also corresponds to focus of this game, that lid with animals surrounded by several white dice announces to all players concerned. Inside, there is waiting short, four-page, rulebook describing in large letters, how to play the game. These things whisper to us about difficulty of the game. But this still is not our concern, as we only peek to see, what's truly inside.
We prefer to let the surprise take over with sheets of cardboard components. Most important are parts of African countries, showing a different environments. On each side, there is a shaded triangle, which, when combined with a neighbor creates a place for safari token. These are next thing players free from the same sheet and they represent different animals (seven from each of the four species), whose pictures are all valuable.
Box includes a series of colorful travel tokens with vehicle symbols. There is 18 of them per participant color, which with four players totals to 72 circle tokens. In the game of dice, of course, there have to be these restless servants. Four dice are for safari hunting, last one is numbered and provides a bonus. Our list then ends with setup cards, showing starting disposition of the board.
Now this card is also at the beginning of the whole preparation. Different shapes offer different experiences. Players choose one of them and complete a plan according to a blackened squares, for example in the shape of a rhinoceros. Terrain distribution is random. Number of pieces at the same time also determines amount of photos, you can take on safari in total.
Each such image is represented by placing one token on the edge of two adjacent pieces of terrain. They are randomly scattered, but their identity is immediately known, so players know, what they're hunting. Everybody then chooses a color and gets whole set of safari tokens, showing vehicles to travel around the reserve.
At the beginning of his turn, player takes five dice into his hand and rolls them. When he's not happy with the result, he can re-roll four images twice. Only the value of the bonus dice is solid already after the first roll. Based on the images of terrain on dice, player can create his travel plan. For each dice, he can put a token of his colors on corresponding type of landscape, so that all new tokens create a line.
This player uses his own tiles in rows or columns to create track of his color and surround animals running around the reservation. Once a player has his tokens on both sides of an animal, it has nowhere to escape and its easy to photograph. Player then gets a token for himself as a reward. Bonus dice will provide its prize only, when a participant captures as much new territories (with his tokens) as is number on this dice. Price is then opportunity to place one token on completely arbitrary field anywhere on the map.
Territory can change its owner during progress of the game. Original token is simply returned to its original owner, and game continues until the whole map is occupied by one of the players. It this does happen before end of the third round, game just continues until three rounds are complete. Determining a winner revolves around sets of photographs both of different and same animals. Several additional points will also be awarded for remaining travel tokens on the map. The player with largest point gain is winner of the game.
DiceAFARI does not aspire to impress someone with its deep strategic impact. This game is exact opposite of all those demanding games taking several hours. It's fast, fun, inexpensive and provides much desired rest after all those thoughtful matches.
Target audience is this time especially families and children. That is also reason, why the game raise such a little sum through community funding. This method is used (based on our experience) mostly by advanced board gamers, who would not appreciate simplicity of this game so much. And despite the fact, that there are dice, there is pretty good dose of tactics involved as well.
Although dice determine terrain, which players can occupy in their turn, possibility of re-rolling gives players ample opportunity to control. They have to adjust tactics according to first or second result, because they are free to keep and toss any dice in their bank.
The very fundamental choice remains in paths on the board. Player must cleverly use not only new, but mainly already occupied sites to accomplish his target. Because they can change owners very quickly, nothing is certain, when its not your turn. Scoring revolves around assembling sets of photographs, so players must adjust their driving through savannah as they collect new tiles.
Time needed to complete game is not much different in all available number of players and is extremely fast. We are talking about fifteen minutes here. Board is quickly filled with tokens and individual participants get more or less actions to perform (according to number of rivals), before stock of photos on the reservation is completely exhausted. At that time, players have usually about five turns completed with up to four actions each. And that is enough.
And if this is still not enough for you, rules include three variants, which can enrich and modify the game. Game can have hidden tokens of animal, but this significantly reduces feeling of control over the resulting sets, because you simply are not able to collect purposefully. But then there is Exlusive Coverage option we like much more. It adds majority control of various types of terrain to the game. Another possibility to score points provides even more enriching experience, while not harmful to game time or intensity.
If we have to find something not so well on DiceAFARI, there are shortcomings related to minor imbalances throughout. We refer to the advantage of the last player, who gets his turn knowing, he is ending the game and others have no chance to respond. He can substantially affect score of his opponents.
Game board is changing not only due to different filling. Each match may be different, because there is space six times six squares and players can use anything, not only prepared shapes of gorilla, flamingo, but to create something onf their own. Blank cards help them with that, because they can be sketched there, ready to draw them randomly on start of every game.
DiceAFARI benefits from its simplicity, thanks to which it can go for playing with small children. But although each rule can easily be mastered, game retains plenty of options at the same time to be fun for all. Children will surely be satisfied with the theme and game is perfectly suited for family play. DiceAFARI offers happy moments to those, who want to play primarily for rest.
Designer
Chris James (I)
Artist
Brian Elligson, Darrell Louder
Publisher
Stratus Games
Year Published
2012
# of Players
2 - 4
User Suggested # of Players
Best with 2 players
Recommended with players
(3 voters)
Playing Time
15
Mfg Suggested Ages
8 and up
User Suggested Ages
8 and up
(1 voters)
Category
Animals, Dice
Mechanic
Area Majority / Influence, Dice Rolling, Modular Board, Pattern Building, Set Collection
Expansion
DiceAFARI: Double Map Card, DiceAFARI: Kickstarter Map Card
Family
Animals: Alligators / Crocodiles, Animals: Apes / Monkeys, Animals: Elephants, Animals: Giraffes, Animals: Lions, Animals: Snakes, Crowdfunding: Kickstarter, Organizations: Gamesmiths
Primary Name
DiceAFARI
Infos courtesy of boardgamegeek.com. More Infos.
Review: DiceAFARI – safari with dice
Final word
DiceAFARI will delight you with its easygoing touch, if you are using board games primaly as light entertainment. It's not about you winning and having some long-term plans. Dice are there to enrich players and not limit them, because they do not add any significant level of luck. Byl filling terrain tiles, players try to surround and capture the animals with their cars. Tokens on the board can be switched, so there will be a fierce battle for every animal photo out there. However, DiceAFARI is primarily a family game, and its game time is also evidence of this. Scoring is simple and based on set collecting, giving some level of decision-making. All moves are fast, but players are entertained regardless of their number. DiceAFARI is not adept for crown of card games, but it certainly deserves to be in viewfinder of family players.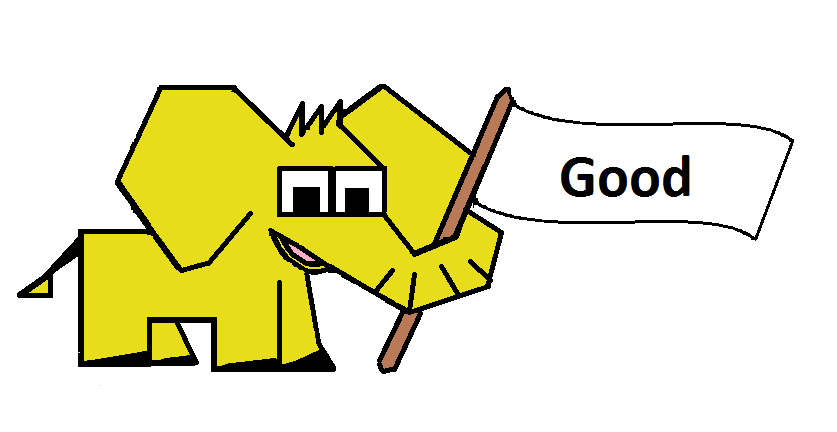 Pros
you get points for everything
variations in the rules
different plan disposition
location changes control
scoring by sets
simple and accessible for younger players
fun and tremendously fast with all the numbers
Cons
advantage of last player (at the end of the game)