I always thought, I will not be tempted by luster of precious stones. But I did not know, how well can diamonds glisten. They completely deceive human eye and you can not take your eyes off. You simply succumb to their influence and they will not let you rest. It has conquered even most powerful and richest people. So why oppose it? Option to surround yourself with diamonds has never been more attractive!
You might think, that we are crazy. But that is not true! We were in fact talking the whole time about board game Diamonds, created by Mike Fitzgerald, creator of great cooperative game Hooyah: Navy Seals Game (review). This time, he publishes his creation under auspices of Stronghold Games with illustrations by William Bricker. Diamonds were new game for this Spiel 2014 in Essen. Since then, we have been intensively testing them and now we can bring you our impressions.
Dark black boxes shines only thanks to one diamond to distance. You will listen carefully and it will tell you, that you should buy diamonds inside. And it does not wait for anything – one big bag full of precious stones is lying on the bottom. They come in two sizes and colors – ordinary transparent and then a beautiful red rubies, with price of five small. These can be easily hidden behind five screens, that serve as safes and should keep players stones in safety.
Game is completed by a big deck of sixty cards and contains four classical colors. There are pictures in higher ranks (queen, king). Instead, cards have numbers rising from one all the way up to fifteen. They are enriched by six more help cards, that communicate to us simultaneously maximum number of players.
At the beginning of the diamond battle, each player takes not only this help, but also one of the safes. These are fortunately relatively lightweight (compared to their steel originals) and their primary mission is merely to keep your property away from enemy eyes. Right next to them, there is a place, that is called the showroom, and it is here, where players can place three smaller transparent diamonds to start with.
Now you can start the first round, which like each of the following, is began by dealing cards. Individual players should get ten cards into their hands. Any remaining cards are put aside, because they will not be used in a given round. Individual rounds are divided into ten tricks, after which are always declared partial winners. But before round begins, all participants have an unprecedented opportunity – to pass three cards from their hand to their neighbour. And they alone get three new ones. Only with this new line-up of ten numbers and color can play begin.
Specific trick means, that starting player chooses a color and plays one card of that type. Other contenders are then trying to comply with this color in a clockwise order and play the highest value of all to win the trick. Once everyone has played one card, it is time to evaluate joint effort. Winner of that trick receives not only the card, but he also gets opportunity to use an action, that binds to a given color. And on top of that, he can start future trick by playing first card of his chosen color.
It often happens, that players no longer have card of required color. They must therefore play a different card instead. And although this will lose them chance to win a trick, they can use action of that card instantly. All types of activity to the last one allow manipulation with diamonds, whether its picking new gemstone from the pot, moving it to the vault, but also stealing one stone from showroom of an enemy.
Once rivals have played all ten cards (and therefore same number of tricks), it is necessary to evaluate most successful collectors of each color by counting number of cards in each suit. The most successful players in every color can also activate and perform its action. The game then ends after prescribed number of rounds played (based on number of players). Winner is the player, who has collected most valued diamonds. But those kept in safe have double value, than those commonly placed in showroom.
Diamonds are beautiful trick-taking game. There is no reason to delay our evaluation somehow. Not long ago, we were excited about UGO! (review) and now we get back into tricktaking world and new game shows us for the second time, that this type of games has still something to offer. Smart and simple body in the form of collecting diamonds works precisely and beautifully extends the popular gaming mechanism.
Fundamental tactical options began immediately after the deal by giving away three cards. Players have the opportunity to get rid of unwanted color, ie those cards, that do not meet their current tactics. From the opponent to their right, they can get only a positive surprise. Small thing, that pushes the game is thinking possibilities again a bit further.
With decreasing number of players, influence of luck increases, which is not surprise for this type of game. All cards are not used and this ratio raises with lower player number, which can mean significant differences. Yet this time, game can please even those, who are fond of counting and like to avoid the chance if possible. Rules have a special section called Perfect diamond exactly for them. Players now will be using only a limited set of cards, that fit exactly actual number of players, but usually also includes larger number of cards.
Perfect diamond match takes same amount of time in all numbers. Conversely, with classic ten cards it gets longer as more opponents join the game. Even so, you will not hesitate with individual playing of cards, so the game fits into thirty minutes timeframe. And it always remains at least little big dependent on luck, because of what cards player actually get and how exactly will others play.
But rules also include tactics for two and even partnerships for odd number of players. Both further enrich gaming experience and enhance the positive impression you get from this box. The game is suitable for family game (it gets immediate attention of kids), but also with advanced players because of more subtle depth. Now thanks to the modified rules, game is very fun and we very much appreciate a duel option.
The game offers many interesting strategies and clever combinations of actions, over whose order will you worry for many games. For an ordinary card game, it offers a nice depth and ability to also involve thinking. In this game, its not just about silly playing the highest card, but much more! The magic that the game has over other tricktaking games hides in discarding other colors. You do not throw them away blindly and without benefit, but rather choose those, you can benefit from and that will ultimately decide the winner.
Cards have a quality finish, making it easy to withstand all this mixing, distributing and playing. Nice plastic diamonds are good addition, and even a simple screens will not disappoint (neither excite) and they work exactly as you want them to.
Diamonds are changing our view of trick-taking games. We never made no secret of the fact, that are not very fond of this type of games and we approached this card game as well with some reservations. But the more surprised we were by clever principle and it succeeded in entertaining us still, even after more than twenty games. It is a bit more challenging game, than usual, but the more delight you will have from smooth gameplay. And that is a good sign, that these diamonds will sparkle for a long time and will definitely not lose their value.
Infos courtesy of boardgamegeek.com. More Infos.
Review: Diamonds – collectors of precious stones
Final word
Diamonds is great fun, which brings trick-taking mechanisms almost to perfection. Players suddenly get a reward for not having the right cards and being unable to play demanded color. You can choose what action your want based on this and cards in your hand (bound to suit of played cards). This game offers more depth and provides fun even after many matches. In addition, there are variants for two players and partnership rules. You can even minimize impact of luck (and allow card-counting). If you like trick-taking games, then you should not hesitate at all. But even among those, who do not enjoy them so much, Diamonds can easily become a hit.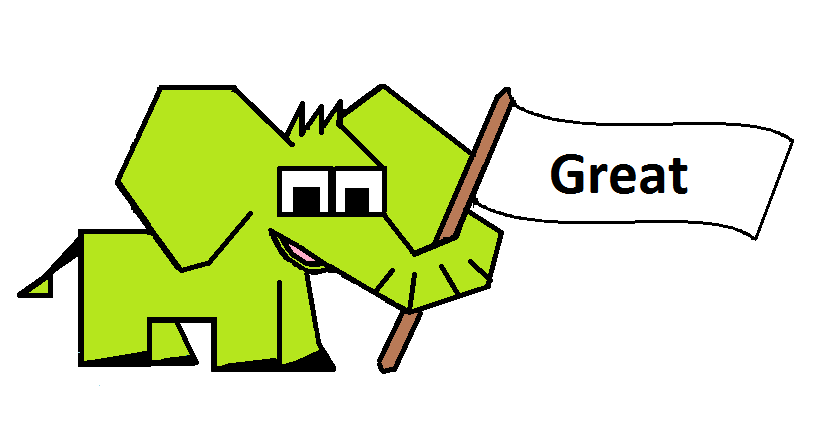 Pros
new and original approach to trick-taking games
diamonds for two
action for discarded cards
several opportunities for tactics
Perfect diamonds variant
possibility of interaction
Cons
feeling of lack of control may persist (problem of all tricktakers)