There is no doubt that treasure hunters are risk-loving people. It is closely related to their vocation, because nowadays no free valuable thing can be easily accessed anymore. These are long ago found and taken. Today, you must lack the self-preservation instinct and be able to look for where others have given up long ago. Sometimes up to the edge of danger.
And a lot of courage will also be needed in players who make their way to searching for precious stones in board game Diamant. Pair of designers Alan R. Moon and Bruno Faidutti prepared it for us under the head of French company IELLO. This is a hot novelty from end of 2016, which was given final touches by the illustrator Paul Mafayon. However, this is actually a much older game, that first appeared in 2005.
The dark box receives the light just from toreches and flashlights held by the heroes in the entrance to the cave. Entire box is quite small and contains only one small square board with five cave entrances, a campground and a place for expedition cards. These cards create a main stack containing a total of thirty-five cards and consist of traps, relics and treasures. And this package will be shuffled by players and placed in upper left corner of the board.
Before starting the first game, each player folds one of their own chests with a hinged lid from cardboard component. This is where players can hide valuable stones during the game. Everybody gets a chessboard with an adventurer and a pair of voting cards (progress and escape). In addition to the board, players put a bunch of valuable stones and five tokens in easy reach.
The whole match is divided into five parts, each devoted to one treasure cave. Each of them is entered by heroes joins together as team, until revealing the first card that can bring wealth or danger. If the team encounters rubies, all present in that room fairly divide them and then place rest on the location card.
In the case of the first trap, there is not so much happening. Experienced heroes can not be surprised so easily. They are perfectly prepared for all types of snares. But nobody told them, that such tricks may repeat inside a dungeon. As soon as another trap of the same type appears on the way, adventurers are surprised and flee from the labyrinth. But they also drop all precious stones they collected – they are returned to the bank.
But before second and any subsequent cave cards are to be exposed, individual players must decide, whether they want to continue getting deeper or return to the camp to safety with the burning fire in the middle. They do so by choosing one of the two decision cards, putting it down in front of them and revealing their selection at the same time.
If someone decides to return, he will collect all the stones that have remained lying on the ground not split equally among players at the time of their discovery. If a larger group returns, they must again equitably divide these stones and any surplus remains on the ground. On the other hand, when a player runs back alone, he does not have to give anything to anyone and on top of that-  he can also gather all the relics that were found by heroes on the way inside and left in place.
Everyone who has decided to continue will now focus on new card from the deck. Others can only wait for their efforts to come to an end. At the start of each new round, they have the option to decide whether to continue risking or cashing in with the treasures in their pockets. Only the stones brought back to the camp can be hidden in chest and are worth something.
As soon as everyone returned or fallen into a trap, opening to the cave is closed with a token and heroes set out for the next one. They will visit all five locations like this and then everybody adds up their treasures. The one whose value is the highest becomes winner of the game.
Diamant is a new push-your-luck game where you just have to end your efforts at the right moment. If you are too hungry after the treasures, you will lose everything and go back from the cave with your pockets drooping. But this time, the right moment to quit might not be the last man standing. There is also one more incentive to ending exploration earlier the player gets all the valuable stones that lie on the path in the moment of his retreat. But you can not plan it perfectly, because someone can choose the same action in the same turn and you will have to share.
The game is full of uncertainty and is most adorable. At the same time, this fact makes players hungry for more bounty. It's just a continual exploration and unceasing searching for new prey. All participants, however, must constantly try to read their opponents and try to guess, who will continue and who will not. Often, this knowledge can be used to your advantage.
Of course, eliminating players from individual turns is a big question for gameplay. If someone does not want to risk too much, they can easily wait a few minutes before getting chance to play again in next round. But all the time, players have same conditions, because valuable stones are distributed among them fairly. It's more a fight of nerves and fight against cards.
On the contrary, speed remains good even in higher numbers. But still, all the elements listed are even more pronounced – both positive and negative. Of course, it works in any number all the way up to a maximum of eight. Where, on the other hand, the game loses are small numbers of players, especially in three or four. It's not boring, but less competitive.
Diamond is a game that fits perfectly into family and beginner genre. Easy rules combined with an unguessable progress makes it an excellent companion for relaxed evenings. And above all, if the players are familiar with each other. This is because the next level of entertainment comes from table talk, that accompanies different situations. Players can push each other to the limit. Diamant makes them all happy.
Designer
Bruno Faidutti, Alan R. Moon
Artist
Jörg Asselborn, Matthias Catrein, Robert Islas, Prapach Lapamnuaysap, Paul Mafayon, Claus Stephan, Christof Tisch
Publisher
Eagle-Gryphon Games, IELLO, Schmidt Spiele, Sunriver Games, 2 Pionki, Albi, Arclight, AURUM, Inc., Compaya.hu: Gamer Café Kft., Devir, Funagain, Games7Days, Grow Jogos e Brinquedos, Lautapelit.fi, Lavka Games, Mancalamaro, Portal Games, Siam Board Games, Swan Panasia Co., Ltd., Yes Papa Games
Year Published
2005
# of Players
3 - 8
User Suggested # of Players
Best with 8+ players
Recommended with 4, 5, 6, 7, 8 players
(203 voters)
Playing Time
30
Mfg Suggested Ages
8 and up
User Suggested Ages
6 and up
(66 voters)
Language Dependence
No necessary in-game text
(55 voters)
Category
Adventure, Bluffing, Exploration
Mechanic
Move Through Deck, Push Your Luck, Simultaneous Action Selection
Expansion
Diamant: Mise en Garde et Trahison, Diamant: Treason! Expansion
Family
Components: Gems/Crystals, Country: Peru, Digital Implementations: Board Game Arena, Series: Bookshelf (Gryphon Games), Theme: Archaeology / Paleontology
Primary Name
Diamant
Alternate Names
Diamantes, Diamenty, Gyémántvadászok, Incan Gold, Tesouro Inca, Діамант, Диамант, ล่าสมบัติอินคา, インカの黄金, 印加寶藏, 잉카의 황금
Infos courtesy of boardgamegeek.com. More Infos.
Review: Diamant – a cave full of treasures and dangers
Final word
Diamond is a supreme and simple fun that offers exactly gameplay for beginners and families. This is not a silly rolling of dice, but instead players have to choose action for their hero. But as their pockets get heavier, the chance of losing all gold increases as well. Good timing is the basis, but it's still a matter of coincidence. Moreover, the one who resigns must wait for the others to get to another round. Even so, Diamant is certainly a fun game to enjoy.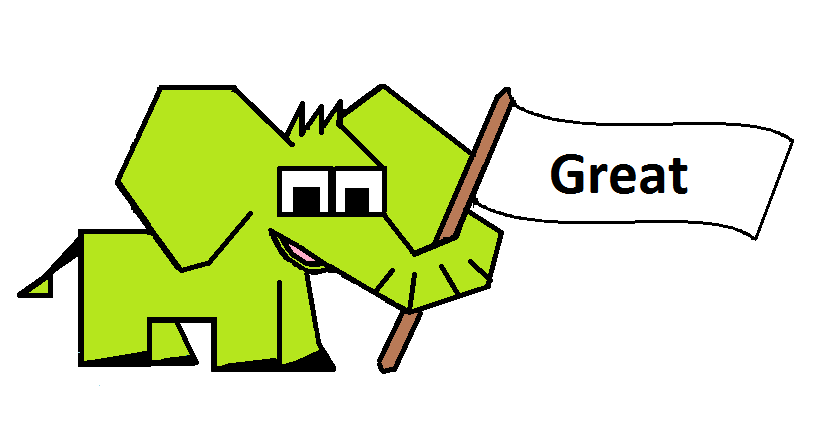 Pros
excellent up to eight players
simple decisions
Important timing of return
processing
fast game time
Cons
luck
few choices
waiting if you quit too soon