On a cup, on a window sill or on a glass. Everywhere, there may be fingerprints, that are the best friend of every detective. But the traces, that lead to the perpetrator's capture can take many different forms. But none of that is enough. You can never learn, how to become the best detective, you have to have talent, like with drawing or music. Searching guilty people is in itself such an art.
But the detectives will ultimately learn (unlike the painters or composers) at least to go with the flow. But that does not change the fact, that everyone wants to try out their role, even if its not easy. The role of Poirot and Holmes is represented by the board game Detective: Modern Crime Board Game. The author is Ignacy Trzewiczek, who created a completely unique concept. The game was published in 2017 and is set out to conquer Europe under flag of Esdevium Games.
Box definitely does not stir up some optimistic feelings, but rather tunes you foir the dark, delicate crimes, you are going to investigate. It all starts with the mere inconspicuous theft of gold watches, which starts off the first of five included stories. Players go through one story after the other, and one card deck always belongs to individual scenario.
Players will choose the one, they want to focus on in their current game. Then, they place a really small game board with a map of the city and time scales in the center and place tokens on it. The individual participants in this cooperative challenge choose each their detective, get his board with described special skill and also a few specialty tokens. If there is small group of heroes present, they will also be provided with counselors and their tokens to spend during the match. Group will also require a set of influence tokens.
One of the players takes a story book and reads an introduction to everyone involved. From that moment on, printed text will make company to players from that moment onward through entire story. However, they will get at start a selection of a few leads, that they can follow, in an effort to get deeper into the case. Each one offers a short text description, but it is never clear, what's going to happen and if there's any benefit involved as reward.
And that's how difficult choices are being made, which are packed together during the game. Depending on joint decision, players will always reveal a card from the story deck (by number), read its front page, and spend the most valuable part of what any detective has: time. Its needed for actions to interrogate, analyze, but also to move around the map.
Their pawn (a car) at the beginning of each day starts its journey at the headquarters, but some cards are available only after trip through the city. In doing so, you must think, that every day is made of eight hours, followed by possible overtime. But for every hour of overtime, the detectives get one stress token. And the case has its tolerance. If at any point, detectives gather more stress tokens, than allowed, they have lost.
But there are plenty to see on cards besides their front side. But it is usually not automatically accessible. To gain additional information, players must pay with some of their skill chips, whether they are influential or some valuable skill.
So far, we have avoided one important element, that is involved in mining information and recording a number of information found. We are talking about the Antares database, which is available online, players log in to it and, on the basis of some findings, they input codes to learn detailed information about clues. At the same time, the database contains also detailed information about witnesses and suspects.
It is easy to lose. Player simply get stressed or the time has elapsed. But no matter how the game is over, they still have to prove, that they deserve victory. They have to answer several questions correctly. It is up to them to check whether the team's deduction is correct and based on their replies, it will give players their score.
Detective: Modern Crime Board Game is a game, that is largely dependent on reading. The stories are really well written and interesting. It's as if you were reading a detective book, but playing it and being able to influence, what is happening.
But this is not usually the choice between A or B. There are much more options to choose and players can never know, which path is exactly the right one. They can only guess and gradually confirm their beliefs. Just like a detective, they can feel helpless at the beginning based on the width of the options.
Web application is good for sorting ideas. There, players can (and everyone on his device at the same time!) study the clues and suspicious biographies. Antares database serves as a notebook, where it is always possible to return any time. Fortunately, unlike any other moments in the game, this is no time spend for this, that would move the detectives towards defeat.
If you have a great imagination, then you will be intrigued by lots of moments, and you will remember them for a long time. But just, because you will remember everything so well, it is very likely, that you will not again play the same case again. Fortunately, there are five in the box, so more than ten hours of entertainment are waiting for you.
The basic limitations for players are time needed spend for any action and overtime stress, that can be gathered even unwantingly, when you are not watching carefully. You need to work with both of them very cautiously, because the game is going on for several days, but you can suddenly find yourself at the end of the week and without any clear findings.
But there is one feature, we have not even emphasized yet. This is the so-called breaking the fourth wall, which is known from movies, where the characters are talking to the camera. This time, its significance is a bit different – the fictional story of the game spills over into reality and connects with real events from the home country of the authors. At that point, players can use not only the app, but also search engines, to find any background about real historical moments, that are mentioned in the game.
Perfect moment is, that cards have two sides, that have different value for detectives. On the first impression, the detective will often only receive part of possible information. So they have to spend more energy and sacrifice one of their valuable tokens to reveal the other side of the card and possibly another valuable piece of evidence.
But there is no solution or a clear answer waiting for you at the end, although there are the questions. Even players do not even know the questions they will answer in advance. There is only a scenario goal, that tells players clearly, in which direction they should search. But it's only up to them to take the investigation, and to find out all the right answers between the lines.
It is clear, that defeat is an integral part of this game. But the feeling of losing here is not so strong, because it is preceded by a really intense experience full of revealing secrets. And even if you do not succeed, you can play the part again and find out, who did it. The time you spend playing in real world is not limited, but you should count with three hours as the absolute minimum.
There is not much component in the game in general, but you firstly get entertainment for your money. You are paying for that inexpressible feeling, because a lot of energy has to be invested in the development of this game, so that all the stories are combined into one whole, make sense and can guide you well. And you definitely have that impression of the game.
Detective brings a really convincing sense of detective work with the feeling of freedom. A great deal of it is hidden in greatly crafted application and a well-written story. All of this means, that Detective is one of the great events of this Christmas for us. Competition is extremely big this year and there are a lot of games, but Detective should definitely not be lost and we have to recommend it to anyone, who has a bit of a hobby in detective stories.
Designer
Przemysław Rymer, Ignacy Trzewiczek, Jakub Łapot
Artist
Aga Jakimiec, Ewa Kostorz, Rafał Szyma
Publisher
Portal Games, GaGa Games, Game Harbor, IELLO, Korea Boardgames Co., Ltd., Maldito Games, Pegasus Spiele, Pendragon Game Studio, REXhry, White Goblin Games
Year Published
2018
# of Players
1 - 5
User Suggested # of Players
Best with 5+ players
Recommended with 2, 3, 4 players
(204 voters)
Playing Time
180
Mfg Suggested Ages
16 and up
User Suggested Ages
16 and up
(30 voters)
Language Dependence
Extensive use of text - massive conversion needed to be playable
(22 voters)
Category
Deduction, Murder/Mystery
Mechanic
Cooperative Game, Solo / Solitaire Game, Storytelling
Expansion
Detective: L.A. Crimes, Detective: A Modern Crime Board Game – Case 6: Suburbia, Detective: A Modern Crime Board Game – Stand-Alone Case: Natural Causes, Detective: A Modern Crime Board Game – Zahra Arvala / Mei Thompson, Detective: Signature Series – Dig Deeper, Detective: Signature Series – Petty Officers
Family
Components: Digital Hybrid – App/Website Required, Digital Implementations: Tabletopia, Game: Detective – A Modern Crime Board Game (Portal Games), Mechanism: Campaign Games, Misc: Limited Replayability, Misc: LongPack Games, Players: Games with Solitaire Rules, Theme: Mystery / Crime
Primary Name
Detective: A Modern Crime Board Game
Alternate Names
Detective: Ein Krimi-Brettspiel, Detective: sulla scena del crimine, Détective: un jeu d'enquête moderne, Detective: Un juego de investigación moderno, Detektiv: Po stopách zločinu, Detektyw: Kryminalna gra planszowa, Детектив, 探案实录, 디텍티브: 모던 크라임 보드 게임
Infos courtesy of boardgamegeek.com. More Infos.
Review: Detective – in the footsteps of a crime
Final word
Detective is an amazing game, that is just like a detective story - once you know the killer, you will not return to it. But it does not matter, because you will love it for the moments, you have spent with it. The game is filled with lots of heavy choices, because players can not follow all the clues and listen to everyone, so they have to be very careful and pick what's more important. And this feeling of uniqueness and freedom makes the game into a unique and unrepeatable experience. Detective can not recommend enough! But we can give it our absolute and highest rating!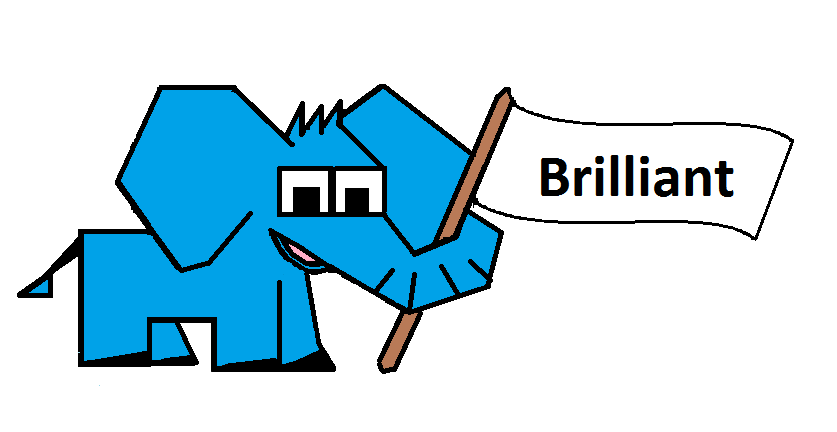 Pros
unforgettable experience
great detective feeling
plenty of paths and tracks to follow
an excellent (and simple) gaming systém
great story
five stories
a lot of communication between players
breaking the fourth wall
Cons
game time of one match