Secret plans are always important. And who of us does not have at least one? It does not matter, whether they are regarding weddings, house construction or career. Everyone has one, and will not tell others about it. Such secret plans can also be used, while playing.
We know secret wishes of designer Alex Randolph now, because he created game in 1998 and for a long time, it has been known as Xe queo! and it was published as such by Drei Magier Spiele company. But today, we have a revised edition in front of us, which changed its name. In publishing house Drei Hasen in der Abendsonne named it as Der Isses. This reissue was done in 2012 with illustrations by Johann Rüttinger.
This bluffing fun is hidden in a small dark blue box with two shifty-looking figures on the lid. The package includes a game plan with a pile of dots, seven colorful wooden figurines, silver coins, tokens, and then two sets of round cards. Each belongs to seven pieces of the same color.
At the beginning of the game, each player is given a set of cards. In the middle of the table, they both work together to place board on the table and randomly distribute colorful pieces on it. One free space is then occupied somewhere on the board by one silver coin, while the other coins creates a supply beside the board.
Each round of the game starts with one important activity. Players both choose their secret bet on one piece (color), and place their card at the bottom of their deck to mark it as their secret. Since then, players will take turns, in which they can move one pawn on board. Movement is possible in any direction with one condition. Figures must always get closer to the coin. It is possible to move to a neighboring field or jump over other pieces. The choice depends entirely on the players.
Their precise goals will be usually different and determined by their starting color selection. All have clearly given, that they want to get a silver coin for himself. But the road to it is not simple. If a player is able to shift correct figure on the piece, he has placed bet on, he is still far from victory. He must hope, that other player did not make the same bet. Only then, he receives silver coin. But if another player chose the same color, than this other player is the one, who gets coin (as reward for successful bluffing).
But there is a second way to fill pockets. Player can any time before final resolution happens guess the secret bet of his adversary. If he's right, he get coin and does not even need to get to it. But if he is mistaken, he again gives token for free to his rival. Duel continues, each collected coin is immediately replaced with a new one. Winner is the one, who earns four silvers.
Der Isses is primarily a bluffing game. Everyone has their secret bets, but at the same time is also trying to make smart moves, hiding his true intentions. The figurine, which arrives on a silver, can bring wealth to its owner. But there is important twist, that depends on how other player has decided. But unfortunately, player himself can not influence the outcome in any way besides anticipating it.
Instead, rivals are trying to get to know, who is playing for which color before end of the round. Throughout the game, both players are paying attention and trying to figure out, which piece belongs to who. Game is full of distractions, tactical moves, but also preparation of possible combos. Everything is there and can lead to victory. Chances are, that both players choose the same color and is auite significant, but not decisive. Repeated playing is in the abstract genre always quite controversial, but this is primarily a tactical battle and it is fun even played again and again.
Victory can be achieved using only two options. Actual convicting opponent of lying is challenging, because mistake will provide immediate coins for him. So the players must be very careful and be sure, that they are right.
Gameplay essence is absolutely good estimate. Follow the enemy moves all the time is not difficult, as there are always only two players, as well as set of cards. Thanks to all the fun, this abstract passes very quickly. But this is actually not some strictly logical game, instead just being mix of combination and bluffing.
No, Der Isses is not anything groundbreaking or original. Of course, it can also be because it is almost twenty years old. At that time, there was not such big competition as now, when many genres are overcrowded with similarity. Bigger compliment goes to author, who deserves it, because even after so many years, you will be enjoying his game. It is only about reading opponent and not about actual tactics. Der Isses therefore is solid bluffing game with nothing more to offer.
Infos courtesy of boardgamegeek.com. More Infos.
Review: Der isses – this is it!
Final word
Der Isses is trying to look like an abstract game, but in fact it does not have much in common with this genre. Instead, it is a bluffing fight of two opponents, who are confronting themselves by using set of figures. Each of them can make different choices, but goal of both is the same - to get to silver coin somewhere on the board first, only with the selected token color. But that is not enough, because to make profits, it is sometimes better to try to guess other player's choice sooner. Game is fast paced and interesting for two. And even though it really does not bring anything new and vital. But Der Isses is out there for quite some years now. And as such, it is necessary to watch for this game, as it can be seen as a classic now.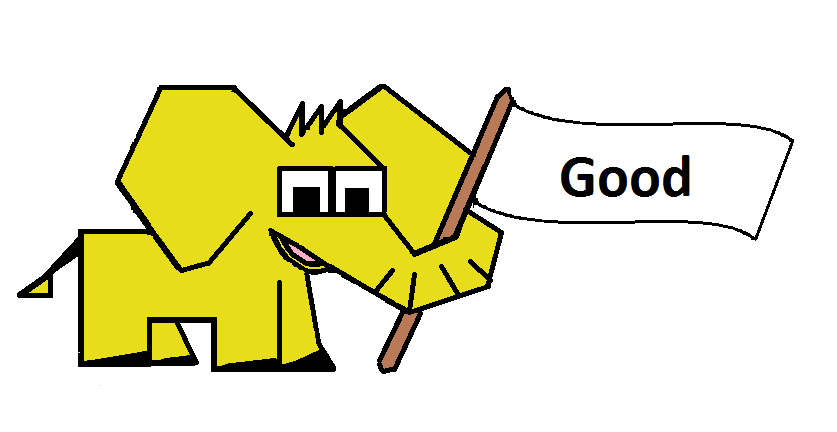 Pros
classic game
two player game
bluffing and secret bets
move options
length of the game
Cons
adds nothing substantial
replayability
reading other's intentions