If I were an enemy spy, I would have given up. Our cipher is too good. It's virtually impossible to break unless one of our agents makes a mistake. That's why we choose them so carefully. They must weigh every word, because even one single mistake can reveal the secret of our code to our adversaries. And deciphered code means the end of all hope.
It will not be so terrible. At least not in here, because Decrypto's board game is just make belief, and is not so close to reality of an Enigma encryption machine. This board game is all about transmitting coded messages and it was prepared for us by designer Thomas Dagenais-Lespérance and with technical drawings of NILS, Fabien Fulchiron and Manuel Sanchez. Publishing of the game is handled by the Canadian company Scorpion Masqué and Esdevium Games is the European distribution.
This machine is hidden inside a small white box, whose cover is filled with various switches, wheels, or scales. But they're all just drawn. After opening the box, players should immediately divide into two teams, each with at least two members. The opposing groups sit facing their enemies at the table and both put us their own screen to hide stuff. It offers four card pockets with red displays. They each are equipped with one keyword card, that they got from the shuffled deck. Code cards are divided among teams by color of the back side and place it together with the notebook in front of themselves. Tokens of misunderstanding will remain in the middle.
Matches are divided into turns, where teams always choose their encryptor. All members should alternate in this role across rounds. In each round, this active player gets a random code card, that contains a random sequence of three digits (1-4), that are linked to four keyword cards (and their positions) in a common stand. For each of them, decoder has to get the right help to his teammates and direct them to a keyword belonging to that digit. He fiorst secretly writes all these three clues in his team's pad to the three rows of the current round.
These clues are read out loud by both teams, who can now get started and try to identify the numeric code correctly. A group of his teammates of course has an advantage, because they see their keywords. The opponents can only guess them according to the clue words used, and in the later rounds, they can really estimate the deduction correctly. It is the team, that is not on the turn, that has the option to disrupt and try to guess the numerical combination after the counsel. If they succeed, they get an interruption token. Otherwise, no penalization is expected. On the contrary, the active team must be afraid only, if they do not guess correctly all the digits.
Tips and correct answers are marked by the player in the boxes in the scrapbook, they have chance to make notes about interceptions and then, the chance to broadcast will move to the opposite team. Even the next round may end up with success or disappointment, and the resulting tokens are the property, that will decide everything. If a team gets a second miscommunication, it gets defeated at the end of the round. However, if other team had previously been able to get two chips of interruption, then this team can secure a victory without waiting for the opponent's error.
Decrypto is a new generation of party games, which, without any scruples, builds on the tremendous success of the Codenames. And it deserved true praise, because its concept is great! Team communication and an effort to get the best out of teammates is complemented by the deduction of the same effort in the opponents' turn.
But at the same time, players can not pick the most insidious clues, when choosing help. They can not give clues to the opponent side! Thanks to this, the party has an incredible atmosphere of two confessed camps trying to penetrate the other's cipher. As if you really were in some war and your life depended on decoding the cipher.
The word cards do not change during the game, so you only use eight words. And because of this, there's really a big variability hiden in the box – you'll have a lot of games to do before they start repeating. And even then, their combinations will always be different.
There is, of course, the most demanding position in the encryption section of gameplay. Players may not use the same help as their colleagues in the next rounds. Gradually, they have to come up with new, original ideas. But it is clear at the same time that the rounds tend to stretch in search of the right words. The rules also offer a possible time option.
Of course, deduction is no less fun. Players must carefully listen to the help, and as they grow and right combinations of numbers are added, teams have a chance to really interrupt their opponent's keywords in time. It is therefore essential to give ambiguous help, but words, that still are meaningful and clear to your teammates.
In terms of the number of players, it is important, that there are at least four players in the game. There is options for three players in the rules, but it's not that good. The overall experience is ready for about forty minutes, and due to the difficulty, it is a good game especially for older players, who are in love with deduction. And this party will have to go without alcohol, because you need to think really clearly.
Decrypto transfers the theme to the player with excellent processing, where the cards are readable only after insertion into the decoders. It offers a sophisticated and unique experience, that you will always like to return to. For us, it is a big hit, that deserves attention. Only time will tell, whether it will be such a perennial, as the Codenames,. Decrypto is definitely a brilliant game, when it comes to the category of party games.
Designer
Thomas Dagenais-Lespérance
Artist
Fabien Fulchiron, NILS, Manuel Sanchez
Publisher
Le Scorpion Masqué, 2 Pionki, ADC Blackfire Entertainment, Asmodee, Asmodee China, Bergsala Enigma (Enigma), Fantasmagoria, Galápagos Jogos, Games7Days, Gém Klub Kft., GoKids 玩樂小子, Happy Baobab, IELLO, Kaissa Chess & Games, Lavka Games, Lex Games, Portal Games
Year Published
2018
# of Players
3 - 8
User Suggested # of Players
Best with 8 players
Recommended with 4, 5, 6, 7, 8 players
(227 voters)
Playing Time
45
Mfg Suggested Ages
12 and up
User Suggested Ages
10 and up
(33 voters)
Language Dependence
Unplayable in another language
(24 voters)
Category
Bluffing, Deduction, Party Game, Spies/Secret Agents, Word Game
Mechanic
Communication Limits, Targeted Clues, Team-Based Game
Expansion
Decrypto: AI Serial – Bruno Cathala 01, Decrypto: AI Serial – Rob Daviau 01, Decrypto: Expansion #01 – Laserdrive, Decrypto: Klingon
Family
Components: Sand Timers, Mechanism: Give a Clue / Get a Clue, Theme: Retro, Word Games: Guess the Word
Primary Name
Decrypto
Alternate Names
Decrypto XL, Kódfejtő, Декодер, Декрипто, デクリプト, 截碼戰, 谍报风云, 디크립토
Infos courtesy of boardgamegeek.com. More Infos.
Review: Decrypto – truly encrypted secrets
Final word
Decrypto is a great party fun you should have at home if you like to communicate and try deduction. This is an excellent competition of the famous Codenames, its a bit different and it also brings a great atmosphere. The game offers a true cryptographic war between two teams that invent clues, but have to watch their secrets at the same time. Decrypto is a perfect hit and deserves a lot of praise.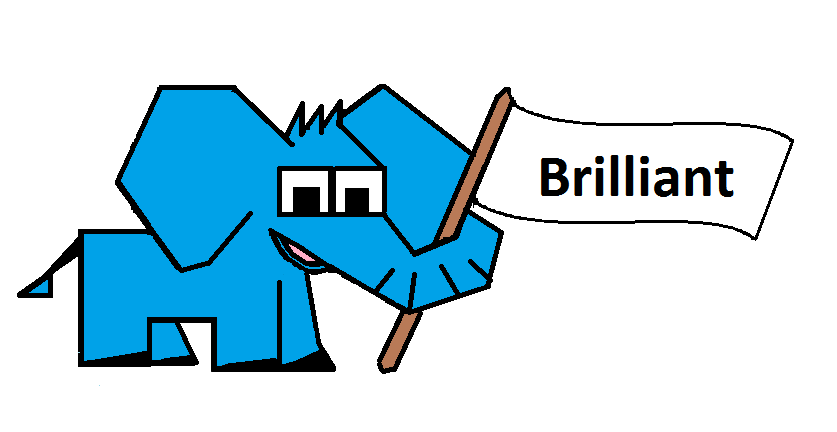 Pros
great atmosphere
excellent variability
simplicity
interesting roles for both teams
demanding search of clues
really encrypted cards
Cons
rounds can stretch when making up the clues