Agents Mulder and Scully are my role models. When I learned, they are dealing with this case, I could not resist. I crossed some of my jurisdictions and used all my connections only for a chance to cooperate with them. But now, we got all trapped in a vicious circle of murder, of which there is only one way – to find the murderer with blood on his hands.
To do all the nvestigation, you do not need a badge, but just one box. Its original name in the distribution of publisher Jolly Thinkers (Pick-and-Polar Bear) is CS-Files, which can refer to X-Files or CSI criminal series. But second English edition was given a different name and you will get to know this game under title Deception: Murder in Hong Kong. In both cases, all other relevant information are the same – author is Tobey Ho and illustrations were done by Tommy Ng and Ari Wong.
Game is hidden in a dark box with a pair of detectives looking suspiciously from the lid. From the bottom edge of the lid stretches a hand of victim, who is now probably lifeless. Inside the box, there is evidence carefully arranged into different compartments. There are tiles of murder conditions. There is a total of 32 of them, each containing six notes for some categorization of the crime, such as different killer's personalities.
Then there are also packs of cards. Most of the tracks and to equal 200. Each card contains a picture and name. Ninety cards are possible murder weapons. Both species share a question mark on the back. Players will be equipped with role cards – there is twelve of them and include not only killer and investigators, but also accomplice and witness. The main role in the game is different – its foreign scientist, who will manage the game and is represented by another role card. Game uses wooden tokens in the shape of bullets and eleven badges.
At the beginning of each investigation, players must divide roles (offer depends on number of players in the game). And one of them will assume position of chief investigator, who can not win, but will be assisting other players in finding the killer. Each of the participants (except foreign scientist) gets four cards with leads, four other with deadly weapons and place them in a row in front of him face up, so everyone can see. Beside those, rivals get also a single badge (tile).
Now someone has to specify parameters of the crime. This will need for chief investigator to ask all players to close their eyes. After that, only killer (and possibly his accomplice) may look and point the cards, which indicate means of murder and convicting item. Then he closes his eyes again. If there is a witness in a game, an investigator now reveals him (by pointing) killer's identity, while others still have their eyes closed.
Only now can the real detective work start. It is divided into three rounds, which always have two phases. First comes collecting evidence. At this moment, chief investigator reveals six boards with some parameters of crime, together with two mandatory boards – cause of death and scene of crime.
Then foreign scientist takes six bullets and gradually deploys them on individual boards. By marking some positions, he tries to give hints to players. He should choose lines, that relate best to the committed crime based on his judgement, thus, for example, how long murder lasted or what state the corpse was in. Following his choices, other players should be able to see correct answer (from cards placed on the table) and guide them to discover the killer, whose identity only he knows. Each player then has a short time to comment on the crime and tell others his opinion on the collected evidence.
In the second round, one of the boards is replaced by a new random information from the stack. Leading player then marks some line on it again, selecting the one most fitting the crime. After the players have the opportunity to advise again, one more round is to play, again with replacement of one information.
Anytime during the game, any of the players may try to uncover the secret and reveal two correct cards (but he has to guess both right). By doing this, he also reveals identity of a murderer, in front of who those cards lie. If he fails to give correct answer (foreign scientists gives a clear YES/NO answer), player may not try to solve crime again, but can still discuss situation and be otherwise involved in the game. If the players succeed to reveal the murderer by the end of the third round, they win together. Killer wins, if he manages to escape suspicion, and players are not able to correctly indicate key clue and method of murder.
Deception: Murder in Hong Kong is a unique deduction and bluffing game, where you really feel like detectives investigating a crime. That atmosphere, loyalty and great variability guarantees great entertainment every time you open this box.
It is interesting, that in the battles between representatives of the law and perpetrator, nothing is certain in advance. Each party can wins and a lot depends on various circumstances. The task of offenders is obviously giving false clues and try to lead their rivals astray. It is the only way, they can stay free long enough from all over the rumpled crime.
The minimum number of players able to play this game has printed number four, but game is better even with higher numbers. It is logical, because one of them will actually not participate in the game. It is also one of the major complaints we can have, but it is not so crucial to be a deal-breaker. Many players precisely love this storyteller roles. In larger number of players, it is absolutely necessary to include other supporting roles. Otherwise, murderer would easily avoid getting caught, because there is simply too many cards on the table.
We have already mentioned the variability. There is such a large number of different cards and items in the game, that individual crimes will be always somehow different and again tough to solve. In addition, players choose their modes of operandi by themselves, so there is a certain level of influence about the outcome, four cards for each type.
Matches are not extremely long and lasts about half an hour, if the players are really talkative. Crime, however, can be solved in fifteen minutes, if you are really smart. This is great news and intensifies the whole experience a lot.
We cannot have anything else, thant words of praise for Deception: Murder in Hong Kong. The game is very original and approaches to solving a detective cases in really atmospheric way. Each match, players have the killer directly among themselves, and must find him. Deception: Murder in Hong Kong is a game for those, who like detective work or are simply looking for a way to entertain themselves in bigger numbers of players.
<br><br>
Designer
Tobey Ho
Artist
Marcin Adamski, Ben Carre, Tommy Ng, Ari Wong
Publisher
Jolly Thinkers, Across the Board, Angry Lion Games, Do it games, Gém Klub Kft., Grey Fox Games, IELLO, Lifestyle Boardgames Ltd, Lucrum Games, Popcorn Games, sternenschimmermeer, Sunnygeeks, SuperHeated Neurons
Year Published
2014
# of Players
4 - 12
User Suggested # of Players
Best with 12+ players
Recommended with 5, 6, 7, 8, 9, 10, 11, 12 players
(237 voters)
Playing Time
20
Mfg Suggested Ages
14 and up
User Suggested Ages
12 and up
(44 voters)
Language Dependence
Moderate in-game text - needs crib sheet or paste ups
(22 voters)
Category
Bluffing, Deduction, Murder/Mystery, Party Game
Mechanic
Communication Limits, Deduction, Events, Finale Ending, Hidden Roles, Storytelling, Team-Based Game, Traitor Game, Variable Set-up
Expansion
Deception/CS-Files: Greek Promo Pack, Deception/CS-Files: Premium Role Card Pack, Deception/CS-Files: Role Card Pack – Hong Kong film edition, Deception/CS-Files: Thai Promo Pack, Deception/CS-Files: Theme Pack – North America, Deception/CS-Files: Theme Pack – Southern Europe, Deception/CS-Files: Theme Pack – Western Europe, Deception: Murder in Hong Kong – Brazil Promo, Deception: Murder in Hong Kong – Dice Tower 2016 Kickstarter Promo Pack, Deception: Murder in Hong Kong – Dice Tower 2017 Indiegogo Promo Pack, Deception: Murder in Hong Kong – Dice Tower 2018 Kickstarter Promo Pack, Deception: Murder in Hong Kong – Game Boy Geek Season 4 Kickstarter Promo Cards, Deception: Murder in Hong Kong – Game Boy Geek Season 6 Kickstarter Promo Cards, Deception: Murder in Hong Kong – Gen Con 2016 Promo Cards, Deception: Murder in Hong Kong – Kickstarter Promo Pack, Deception: Murder in Hong Kong – Promo Cards, Deception: Undercover Allies, Deception: Undercover Allies – Kickstarter Edition, Deception: Undercover Allies – Kickstarter Exclusive "Sorry Pack" Promo Cards, Deception: Undercover Allies – Kickstarter Pack
Family
Crowdfunding: Kickstarter, Game: Deception – Murder in Hong Kong, Mechanism: Give a Clue / Get a Clue, Region: Hong Kong
Primary Name
Deception: Murder in Hong Kong
Alternate Names
Asesinato en Hong Kong, Bűnjelek: Gyilkosság Hongkongban, CS-Files, Dochodzenie: Detektywi kontra seryjny zabójca, Getäuscht: Mord in Hong Kong, ΤΟ ΤΕΛΕΙΟ ΕΓΚΛΗΜΑ, Криминалист: убийство в Гонконге, Криминалист: убиство в Гонконге, 犯罪現場, 디셉션: 홍콩 살인 사건
Infos courtesy of boardgamegeek.com. More Infos.
Review: Deception Murder in Hong Kong – every crime has a suspect
Final word
Deception: Murder in Hong Kong is the perfect party game of deduction. At the meeting, a large number of friends is useful, because game focuses on relatively large number of participants and is better played like that. It offers a great opportunity to bluff, because the actual killer is participating in the game and his identity, as well as how a murder was commited, is known only to one other player. This player is out of the game and works as a chief investigator and does not participate in the investigation itself. Therefore, he can not win or lose, but is kind of a guide. Game has a dense atmosphere and offers again and again another mystery to solve. Deception: Murder in Hong Kong is a unique thriller for all the gaming tables.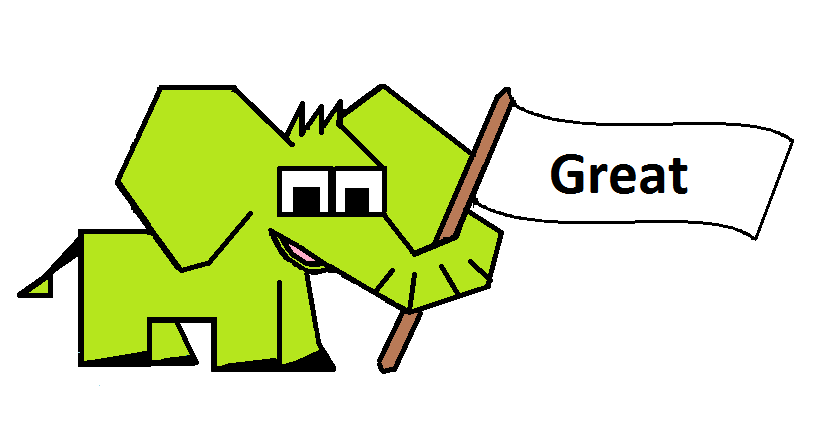 Pros
for up to twelve players (!)
balanced position of both parties
deduction and bluffing
large variability
atmosphere
quick playing time
adjustable difficulty (number of cards)
Cons
one player is not participating in the game (cannot win / lose)