Every morning, an empty hall is filled with scary creaking. Frightened servants met here on the first days, when this happened, but no one is coming today. It is a traditional daily ritual since the throne remained empty after the last king. There is no doubt: the throne demands and screams for a new ruler.
Keeyan Nejad, Kaveh Nejad, and Shayan Nejad decided to help the whole kingdom. And that's why they created board game Dead Throne. Thanks to it, you can compete for the throne! The game came out under the auspices of SharkeeGames in 2019. But also 822 supporters from Kickstarter have large share on its publishing.
Dead Throne box will impress you with its size and weight. Inside, a pile of cards awaits players. Right here you can see, that three designers decided to put a lot of emphasis on objects. And that's why an interesting concept of the shop was created, consisting of the top and bottom of the box. The lid contains fourteen windows, where the cards will exactly fit at the beginning of the first game. On the sides, there are even sliding bars, which open and close the shop, so that cards do not fall out, when you are not playing. An offer of boxes with individual packages is then prepared along the edge of the lower box.
But this is just the beginning of the setup. Business is always the same, but players still have to choose a scenario before each game, and with it the possibility of working together against the game or fighting against each other. According to the chosen scenario, it is necessary to create a map on the table from two-sided hexagonal boards, that offer four different types of terrain. You must also place a life counting scale and three scroll card boxes nearby. Players then choose each their own hero, get their miniature and above all a plastic stand. It is used for storing items and equipment. To get started, everybody gets five coins and three random scrolls. Individual heroes have their starting equipment.
Players and their heroes will be running around the map, whose boards are divided into a series of squares. These are usually represented by small, bright fields, that belong to the graphics, but are sufficiently distinguished. To move, the player rolls a pair of dice and can choose any direction and finish without using the full number of steps.
Once the miniature stops, hero can interact with his surroundings or attack the enemy. Players can visit the city and heal themself, get a new group quest (whoever accomplishes it will get the reward), but above all get the opportunity to spend all the saved coins. Players can buy any of the cards from the offer, but their characters have a limited carrying capacity.
Instead, they can also explore the environment at any location. To do so, player reveals the lower card from the corresponding terrain deck. He can find an item, secret quest, but above all, he can encounter enemies in this way. These can only be fought without dice by comparing offensive and defensive values. It is also possible to sell items and buy scrolls for the accumulated funds, which can be a big advantage.
The goal is either to survive all the others (in the case of a competitive one), but rather to collect all the valuable stones scattered around the map. In the cooperative variant, the villain Saladar will have the same task.
Dead Throne is an adventure fantasy game, that revolves completely around items and heroes. It is with them, that you will experience the whole fight for team or individual victory. At the same time, players have complete freedom in what they will do in the world and how they will stand to collect the necessary stones. Everyone tries to become as strong as possible, collect suitable items and combine the character to be as invincible as possible.
In terms of rules, this game is very simple. The principles will be clear to you in no time. But there are a number of interesting little things, such as traps, essences falling out of enemies (allowing you to summon an animal on your side), combining cards or shortcuts to move.
Generally, however, it is obviously gameplay, that you will ask first and foremost. And here, the game stands really solid, although its not quite adventurous tuning will not suit everyone. If you enjoy playing as a hero, running around the map and looking for random experiences, then this news will entertain you. It is precisely luck, that all exploration of individual areas stands and falls on.
The fights can be planned ahead, at least against the monsters. However, if there are battles between players, then unpredictable scroll cards interfere with the outcome. Thanks to this, but the fight becomes an interesting shootout.
But the best news is the game time and the maximum number of players. Up to seven rivals can take part in the game, while still keeping the time on a staggering (at that number) ninety minutes. At lower numbers, you can easily count on forty minutes, in two you can get even lower.
We enjoyed the more cooperative option, because in competition, there is a huge emphasis on scrolls. They are really strong and basically often anything else doesn't matter. In cooperative variant, its quite different.
The game has an interesting processing, which is, of course, reigned by several times mentioned shop with items. The idea of creating it from the lid is great and it all looks incredible. On the other hand, the whole game takes up a lot of space, so you need a big table. Fortunately, the other components were not completely neglected, graphics are good, there are miniatures and icons are reasonably readable. And then, of course, there are plastic stands, that offer space saving but above all increased visibility.
There are tutorials on YouTube with a lot of clarity and it's better to look at them before the first game. This will save you a lot of confusion you might have while playing. The videos are divided into short chapters including demonstrations. Generally, the authors' willingness to solve ambiguities and answer questions is what sets it apart from a number of competing games. So, even if you are sometimes unsure, how to deal with a situation, you will find out the answer next time.
Dead Throne is a game, whose publishing can really be seen as a dream come true for the authors. It will never reach the glory of Middara, 7th Continent or Tainted Grail, but will find its happy players. It mainly offers the quest for items and hero upgrades in the open world depending on randomly drawn cards. It is from the point of view of chance, that it can be successfully compared (even by the target group) to Talisman with all good and bad that comes together. Dead Throne is the name of an inconspicuous game, that makes up for everything with scale and some interesting ideas.
Designer
Keeyan Nejad, Kaveh Nejad, Shayan Nejad
Artist
Paul Mudie, Augustinas Raginskis
Publisher
SharkeeGames
Year Published
2019
# of Players
1 - 7
User Suggested # of Players
Best with 4 players
Recommended with 1, 3, 4, 5, 6, 7 players
(3 voters)
Playing Time
90
Mfg Suggested Ages
14 and up
User Suggested Ages
8 and up
(2 voters)
Category
Adventure, Dice, Exploration, Fantasy, Fighting, Medieval
Mechanic
Action Queue, Cooperative Game, Dice Rolling, Modular Board, Player Elimination, Tile Placement
Family
Category: Dungeon Crawler, Crowdfunding: Kickstarter
Primary Name
Dead Throne: World of Veles – Deluxe Edition
Infos courtesy of boardgamegeek.com. More Infos.
Review: Dead Throne World of Veles – shopping, the basis of every hero
Final word
Unfortunately, Dead Throne is not a clear hit. This is primarily due to accessibility. Although the game is prepared very quickly, the rules do not have the beset structure and many unanswered questions. Otherwise, the fight is very dependent on the chance of drawing terrain cards and not only the enemy attacking, but mainly the possibility of finding strong equipment. Despite these criticisms, the game is interesting and entertaining, due to its elegant dynamics and fast playing time. In the game you will enjoy a number of small rules and the overall impression is supported by fine interesting processing. Dead Throne will find enough fans. Will you be among them?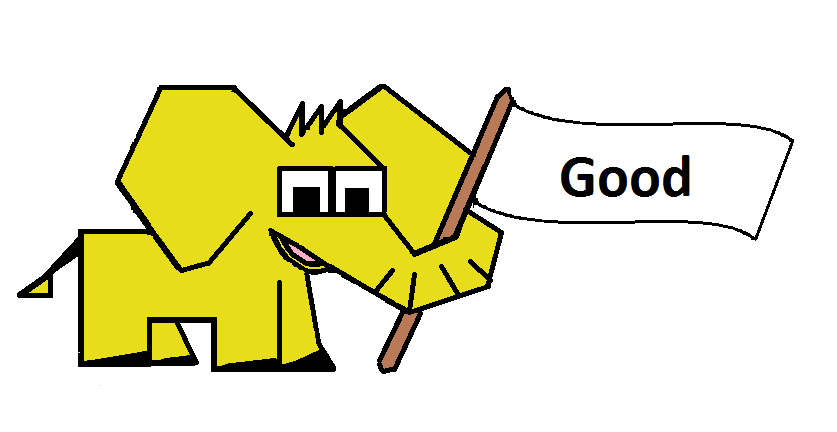 Pros
random layout of boards and terrains
great shop with items
enough options in every turn
for up to seven participants
maintaining reasonable game time
lightning setup
authors' willingness to solve questions
Cons
coincidence in drawing terrain cards
few scenarios
unfinished rules