Once you find a dark one and defeat him, he is still capable to return. It does not matter, how well you can drive him away. Each candle burns out sometimes, every light can be faded and there remains nothing left. Just black, hungry and cold darknes.. And yet there is hope. Prophets told us, that among us should live someone, who wears an inner light. The prince, who radiates light from within and can be our new protector.
This prophet was Jeremy Lennert for the people of the Darkest Night (review) world, designer of the original game. Now he decided to expand his creation with first additional box, that bears name With an Inner Light. Publishing house has not changed, and here we get again a box from Victory Point Games with a sign commemorating former year 2013, when the box was published.
Its size is of course much smaller, than the original game and you will find four new heroes on the box, who stand in way of returning darkness. Monk or crusader, everyone gets a card inside the package again with two scales – graceand secrecy and different starting positions on each of these two tracks.
Along with these bigger cards, inside a red drawer (box inside the paper wrap) there is primarily a large number of new cards, specifically 75 of them. Laser cutting is a trademark of this publishing house and lasers were not idle this time and prepared thirty new tokens for us, among them are four characters, their stands, but also twenty-sided time / progress tokens and a pair of enchantments.
Forty of the above mentioned cards include ten for each new individual hero. They will use it in an attempt to send dark one with a relic back, where he came from. No new ultimate enemy is present for your new heroes to stand up, so you'll have to make do with the original one. But new event cards will gladly disrupt your efforts. And there are also new artifacts, that inflate variability even more, as you will see and quests raising difficulty flag.
News, however, are associated mainly with before mentioned time tokens and quest cards. They are all red, so they are easily distinguished from other cards. Any such card not only shows picture and name, but also time you have to meet its requirements. Along with a number next to the hourglass, also conditions to complete the task can be found on the card, a reward for your hero, but also a punishment for failure.
But before we go into evaluation of new expansion as such, we would not send you to read the previous reviews of Darkest Night, although you can still do it. Instead, we'll tell you, that Darkest Night game revolves around heroes running around the kingdom, which fell into darkness. They fight infection tokens, but still are trying to stay in hiding, because necromancer is always moving towards whoever is most revealed. Players also have to fight against random events in the game, so its nothing simple to get the relics needed and finally ward off evil creatures.
We already told you, that the greatest novelty in card section are quests. There is twenty of them, which is plenty. They enter the game only thanks to new event cards, so you will meet always only a fraction of them in the game and sometimes none at all. Their location is determined with roll of the dice.
Once you arrive in a place with your hero, you must always fulfill any conditions set by the card. For example, you must avoid building of dark tower or save trapped children. For completing such a quest, you get a reward usually in the form of cards, keys, artifact or perhaps even reducing necromancers threat on its own scale.
But you only have limited time to complete the task . Each round, you add one token with hourglass to the uncompleted tasks. Once the count reaches limit set on the card, you have failed in solving it and dark forces get ahead of you. The bad news is, that with such an error, you lose light in the world and move invasion scale forwards.
Therefore, heroes must always thoroughly agree on how to remove this threat. There is a double motivation for them – not only to prevent the negative effects, but also a reward coming from completion. But it's costing you time, that you could otherwise devote to fighting threats around.This also means, that adding quests in the game increases difficulty in direct proportion to their number.
It is also a significant disadvantage of basic rules. Event cards are drawn at random and you could have a lot of quests or none. This imbalance can cause significant problems, so rules in its second half propose another option. A random assignment will wait for you in the city. Whenever necromancer moves around the map with the result of 3 or 4 on the die, you add a new one. Thus their appearance still remains random.
Among the rewards for the quest are charms, that allow you to re-roll dice. But it is only a small compensation for the huge increase in difficulty. Already in the basic game, you have your hands full and now you gain new responsibilities.
In addition, for really advanced players (or a masochist), author offers another option to make you even more miserable. Its name is Pall of Suffering and makes your every failure in a quest into protection for Dark Lord. They add to his defense in the case, that you beat him. Instead of victory or at least removing threats from the map, you just set aside the blocking card. Fortunately successfull completing of quests force the veil to fade away.
Latest addition is the least surprising – new heroes. Seemingly, this is obligatory addition and looks a little dull compared to the task. The more will characters surprise you, because they offer an interesting and new approaches – for example, Shaman has really occult powers with the option to move anywhere on the map, but especially with the use of force chi.
Quests are random, but this warrants further level of variability of individual matches. Expansion also adds option to choose from a larger number of heroes. Processing quality remains with the admonition of staining pieces, which themselves remain from the laser cutting.
Darkest Night: With an Inner Light is an excellent expansion to an already interesting and fun game. It not only adds to the variability, but also to what all the players of basic game usually crave – higher difficulty. A simple mechanism for quests with time constraints will present new obstacles, that can sometimes even seem insurmountable. Do not let yourselves be overcome and use your inner light, each of us has it..
Infos courtesy of boardgamegeek.com. More Infos.
Review: Darkest Night – With an Inner Light
Final word
Darkest Night: With an Inner Light is an expansion, that should belong to the collection of every fan of this game. Thus, we could end up evaluation now, but we would like to still emphasize, that in addition to new and different heroes, it brings new mechanism of quests. These appear randomly on the map, as darkness begins to corrode into the world deeper and deeper. All this has resulted in one thing - a significant increase in difficulty, that you can move farther with Pall of suffering protecting necromancer from your attacks. Darkest Night: With an Inner Light is an excellent addition for experienced players, showing that the real darkness can be overcome only with inner light.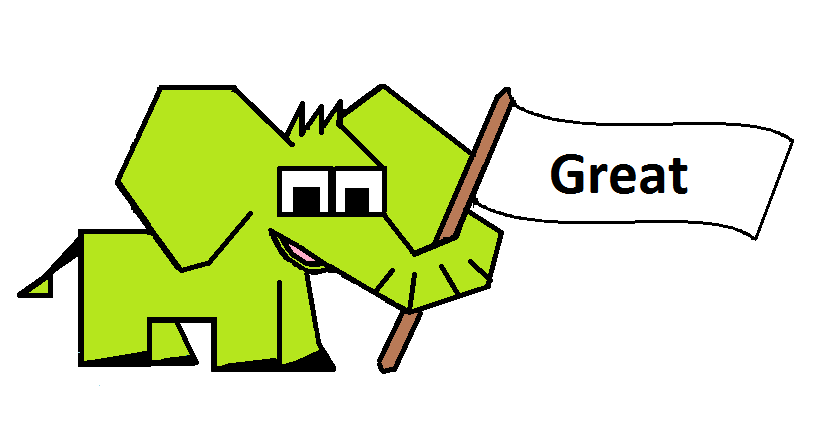 Pros
multiple increases in difficulty
new interesting heroes
great concept of quests with rewards and punishments
added variability
Pall of Suffering
Cons
quests dependent on luck