Tinnen winced, when one twig snapped in the bushes, where he was hiding. He felt, that the whole valley had to hear that sound. Not far from him a large army of undead has gathered. Skeletons, zombies and even animals wait quietly and patiently for their leader. And he had no choice, but to wait as well. Bush was the only place around, where he could hide, when first rider unexpectedly arrived.
Some kind hand landed suddenly on his shoulder and pulled him out of the thicket. He did not understand a single word, but it was clear from the tone, that they are not happy to see him. Only now he could finally see size of the camp, which has been hiding behind his back. Figures of skeletons stretched to the horizon and he knew, that this was the end of his world as he knows it..
They attacked people in the least convenient moment. Neighboring kingdoms were at war and weakened. And then necromancers came. Half human, half creature of darkness, with the ability to raise dead to walk the earth again. Dark rider is their leader and he commanded them to establish a camp in the valley, to gather strength for his army.
Despair radiates from every inch of board game Darkest Night, which was made by Victory Point Games. The company has come a great improvement since the days, we reviewed PARSEC (review) or Disaster on K2 (review). It has succumbed to public pressure and began to distribute their games in boxes instead of plastic bags (for a little raise in price of course). This big step is definitely the right direction, because storage of these packed games is much easier, as well as organizing them in some shelves.
Darkest Night was designed by Jeremy Lennert, but also Noelle Le Bienvenu participated in the development and illustrations were created by Clark Miller and Daniel Taylor. The game was released in 2012 and tells of the guerrilla war in a fantasy world full of magic. It belongs to a series EURO GAME, with this being number nine in this line.
You will find dark magician spreading his arms triumphantly on the lid of the box. At his feet, however, there are seven heroes, trying to foil his treacherous plans. This paper wrapper with illustration is only beginning, when you pull the cardboard box out of it.
Most important are of course rules, written honestly, transparently and in numbered bullets. This style is classic for Victory Point Games, but it used for example by GMT Games as well. Its great advantage is easy traceability of all information. The full manual is well constructed, keywords are clearly marked and comments are put in balloons along with examples.
You'll find one retroflected game plan of harder paper presenting map of kingdom divided into seven locations – in the left is monastery and village is surrounded by every surface and location you can imagine. In the lower part there is a scale of evil, for you to see, how well is necromancer doing in fulfilliong his sinister plans. But this paper board is just a start, because you can use also a cardboard one, made as a puzzle. Its a nice bonus to have two boards and we presume, its because of the double packaging (bag and box).
Every hero has his own big card with a portrait and particularly two scales – grace and secrecy. Cards correspond with image to small pieces, that are put into stands, creating hero figures. There is also a series of cards – ten for each of the nine heroes are his skills. Another represent events, map changes, but also artifacts. It remains to mention just five dice, 42 tokens of blight, 29 items, and then a variety of other tokens with a specific purpose – especially pointers for your scale, but also relics crying out to be found by your heroes.
Preparation is simple and starts with the selection of heroes. There are always exactly four fighters involved in the match, regardless of the number of players sitting at the table. In case the number is different, players have to split characters, which is a particular problem in three participants. One of them will control two, while the other two only one hero. His character in a stand is placed on the board in the monastery and takes ten action cards. They separate three starting cards, take them in their hand, while shuffling the others into a draw pile.
Sacred relics are placed on the designated place on the map and all remaining decks of cards are shuffled as well as blights and items, which create two piles. Now is the time to create the initial forces of evil, which is taken care by the upper card of map deck. It determines, where to place which blight tokens, you have to beat during the game. Then just place indicators on circled spot on your hero card and start scale of darkness on first spot and fight with darkness will begin.
Actual game is made up of actions of all the heroes, then the word is passed to necromancer (controlled by players together), who has a chance to expand his territory. For every fighter on the map, players act sequentially in any order. First they have to execute events. These are usually effects triggered at the beginning of turn, but also reducing hero's secrecy, when present at the same location, as the necromancer or when carrying relic, which makes you bigger target.
When your turn comes, it's time to first reveal event that interferes with all heroes. This may be a monster, or other events, which often vary depending on your character and position on the map. The deck contains also a renewal card, which forces you to immediately shuffle the discard pile and guarantees a constant flow of random events.
Finally action comes down to your hero, who can perform a wide range of activities. Of course, there is option to move him or attack any of the blight tokens present at his location. You can also search for items in your spot, hide or recharge your stamina. If you are in the same place as the relic, you have a chance to pick it up.
Once you do any of these activities and resolve events at the end of your turn, you give word to another hero/player. After all heroes actions have been resolved, its time for dark mage to act. His first doing is moving darkness counter one space closer towards total destruction. As the night falls over the world, necromancer gains new abilities.
Necromancer moves depending on the roll of the dice, deciding, whether he manages to reveal his actions done this turn. Die result must be higher, than secrecy of this warrior. If not, dark mage moves in his direction. Otherwise hero was succesfull in hiding his doing and enemy follows arrows on the board instead. You then add a new blight token in area, where he arrives.
You will have fight infections appearing on the board very often during the game. For this purpose, you have combat dice received for your skills. You have to roll with action dice as many successes, as is strength of the monster printed on blight token.
Problem occurs, when your hits are not sufficient. At that moment, your warrior would normally die, but fortunately heroes have a hard root. Instead of dying, you can sacrifice one point of grace and save yourselves. Once you use up your last grace point, you are really dead.
To win, heroes need to join forces, collect all four relics and bring them to the monastery, where ritual of quenching evil back into his world has to be performed. Second option is to defeat the necromancer in combat, but only in the place, where he has no chance to escape – no blight tokens. You conversely lose in a situation, when monastery gets filled with fifth marker of the blight, its defense will break and kingdom is lost.
Darkest Night is a very successful cooperative game, in which all players and heroes try to join forces to save their kingdom from evil. Collaboration is important and without it, you simply can not win. There is no sole hero, but only common good.
The good thing is, that there are two victory conditions, which lead the way. Usually, you choose one at the beginning and try to hold that decision until the very end (good or bad). Neither is easy to accomplish, although you may be able to come to happy surprise in fight with necromancer. But this fight must take place in a space, where are no other enemies, otherwise your rival escapes.
You will find a training of your heroes in here, but this time its done by obtaining cards of various items. No improvement of the statistics you are waiting for, just sad look on dwindling options for resurrection after lost battle (grace). This effectively reduces influence of luck and a game is affected only by the players themselves, even necromancers movement is often predictable and clear.
Difficulty is strictly set, because players always have four heroes under their control. This makes it possible to properly and thoroughly test the game, and it also means, that most matches have similar difficulty and no unpleasant changes. On the other hand, you will also find option to increase the difficulty in the game by deteriorating initial conditions.
Like the author, we can recommend this increase to all experienced players. The game is much more difficult and tense. Every misstep can very easily lead to disaster. And this is, what it should be in cooperative games as there are more people against only one game. That's unfair, don't you think?
Even this game suffers from a classic leadership syndrome, that many fans criticize in cooperation board games. If you have someone dominant in the group, he would like to simply tell you what to do, without you having any chance to participate in the victory by your actions. Then the game is less fun, because you do not feel as part of the team, of course. But as we have said, this problem is difficult to avoid, especially not in a game with a completely open information, such as Darkest Night.
Processing of the game is nice and although it does not reach in the big league of grand and expensive board games, graphics are certainly nice and clear. You will be pleased with cleverly designed hero boards, that have playing hints on its other side. Tiles are cut by laser, but they tend to leave stains on your fingers, which is unpleasant surprise.
Darkest Night is an enjoyable cooperative play. Although it does not deviate significantly from many other games based on cooperation, it contains some interesting ideas and is still pretty different in experience. As time passes, necromancer gains momentum and you have to spend more efforts to defend against his attacks. If you are looking for a nice co-op game in fantasy setting, Darkest Night is a nice alternative to, for example, Andor.
Designer
Jeremy Lennert
Artist
Clark Miller, Dan Taylor (II)
Publisher
Victory Point Games
Year Published
2012
# of Players
1 - 4
User Suggested # of Players
Best with 4 players
Recommended with 1, 2, 3, 4 players
(46 voters)
Playing Time
150
Mfg Suggested Ages
13 and up
User Suggested Ages
10 and up
(4 voters)
Language Dependence
Moderate in-game text - needs crib sheet or paste ups
(7 voters)
Category
Adventure, Fantasy, Horror
Mechanic
Cooperative Game, Dice Rolling, Variable Player Powers
Expansion
Darkest Night: Enchanter Promo, Darkest Night: From Distant Lands, Darkest Night: From the Abyss, Darkest Night: In Tales of Old, Darkest Night: Mercenary Promo, Darkest Night: Nymph Promo, Darkest Night: On Shifting Winds, Darkest Night: The Small Hours, Darkest Night: Tinker Promo, Darkest Night: With an Inner Light
Family
Game: Darkest Night, Players: Games with Solitaire Rules, Series: Euro Games (Victory Point Games)
Primary Name
Darkest Night
Infos courtesy of boardgamegeek.com. More Infos.
Review: Darkest Night – the night is dark and full of terrors
Final word
Darkest Night is a cooperative game, where you will become heroes, who oppose against dark necromancer. He appeared on your borders and you have to pick four heroes out of nine, who will make a stand and try to gather up relics needed to drive out this dark mage, before its too late. Each hero has his unique skills, which means all have to cooperate. But you can also succumb to orders of one player, which may lead to not so entertaining game. But that is known flaw in cooperation games in general. Game will intrigue you with its interesting processing (although its a little soily) and also its mechanic of secrecy, when you try to hide your actions from your enemy. But you will still enjoy a lot of fighting, becuase there are threats, blights and summoned monsters appearing all around the world. And you can even play this game as a solitaire! Darkest Night is an interesting game, where world in lost without cooperation..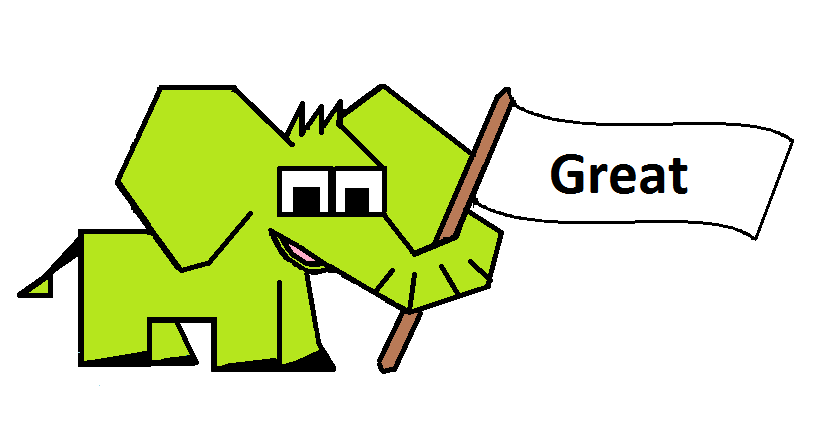 Pros
fantasy cooperative game
interesting concept of secrecy
nice materials and sturdy box
necromant is getting stronger
blights are added via cards
solitaire play
tuned for four heroes
you can set your own difficulty
Cons
one player controls two heroes, when playing in three
leadership syndrome