Dreaming is sometimes not enough. And so is thinking, that princess and prince find each other and will live together happily ever after. Wake up and run away from the world of fairy tales into reality. Or at least take a few steps back in that direction. Just add couple of bad guys, a bit of bad luck and its finally more suitable. Dark tales are simply much better to be told.
Darkness shrouded fairy tales in card game Dark Tales, published by Italian company dvGiochi, known especially as publisher of Bang! and also new Samurai Sword. Author of this little game is Pierluca Zizzi, who has also done more complex games such as Arcanum (review) or Asgard (review). This time, we have gone a little further from the beginning of the alphabet, accompanied by illustrator Dany Orizio.
Because it is a card game, its hiding in smaller box dominated by sufficiently scary and dark illustration, but main theme is still a sexy witch. Under this figure hides a brief guide describing everything, we need to know to play it and also pack of 54 cards. Among them are six story cards, which describes specific conditions for game and are wearing lot of texts and icons, which we do not understand yet.
Remaining 48 cards are already used for playing. First of all, they can impress with their elongated shape, but also detailed illustrations. Only then can we begin to notice, that at the bottom is text describing capabilities. This corresponds to tags and icons in row under the name. In the upper left corner are victory points, while down on the same side is position, where card should go after playing. Directly above text box is also an indication, whether this is a character or event. Players will be accompanied on their adventure also by cardboard objects – coins, swords, wands, armor and victory point tokens.
At the beginning of the game, players will together draw two story cards – one with the letter A on the back and the other with printed B. Together, these two cards form rules for items, their usage and value at the end of the match. Rest of these cards can be returned back into the box. Before you begin to shuffle deck of all cards, one night card has to be taken out and placed in the middle of the table as the beginning. All remaining cards are shuffled and three of them dealt to each opponent. Rest of cards create a draw pile, as well as all tokens.
Player´s turn always starts by drawing a card with the option to play one item acquired in the previous rounds for their effect. Only some combinations can provide players with some advantage and these combos are described on the story card, for example gaining money, points or cards.
Then comes main part of the turn: playing cards themselves, well only a single one. Playing a card brings player usually new item, victory points (kept hidden with value down in front of the player), but also some specific action as described in the text. But players can through them also affect already lined figures or rival cards.
How they differ, however, is placement of cards – while immediate effects go to the discard pile, characters are placed ahead. In the middle of the table is also a communal area, which typically include locations.
Nothing else will happen and now it is just another player´s turn. He also first draws a new card into his hand. In case drawing pile is empty, game is coming to an end. Everyone now can play rest of cards from his hand. Further distribution of points is decided by second story card, whose terms were public from the start. Only after this evaluation, it is time to determine best fighter. It is the player with the highest point gain.
Dark Tales card game offers basic entertainment, which includes most of the time only drawing cards, playing them and evaluating their effects. It would seem not being enough, but the more you´ll be surprised (like us), how well such a simple concept works. All it needs is meaningful action cards and mutually influence of players. And its fun.
This will still be too simple game for some players as they are unable to keep their attention. Fortunately (at least in our test group), these players are in minority (only two of the twelve, who tested the game). Most other gamers enjoy its momentum. This all is possible with only four cards in your hand. Newly drawn cards at the beginning of the turn are forcing players to rethink and reconsider their planned tactics, but the game still goes well and can be played in more than forty minutes.
Great service to replayability is done by story cards. Other combinations represent different victory conditions, and therefore a new approach. With these, not only each game is different, but also actions available from items activated through cards as not the same. Participants must therefore often reference text of these cards, but differences in three cards (of each type) can be remembered during few matches.
Points can be collected in different ways and it is up to the players, which one they focus on. This freedom of choice is limited by luck. Drawing often decides about your chances, because choice of four cards for whoever wants to have complete control, is not enough.
Dark Tales is a fun game, not only in greater numbers, but also in two. It is always possible not to play only for your benefit, but with good timing also harm your rival. They all have the same chances and although most of points are obtained in the end, you can still have overview about who has what. Game does not lose speed even with four and surprisingly nothing major missing in two.
Its is a surprise, that game is recommended only from age of fourteen. Reason is not hidden in rules (which are really simple), but in maybe a little frightening and sometimes seductive pictures. Principle itself can be handled children from eight years and it depends only on you – the parents – if you decide to makr this game as a family entertainment despite its recommendations. We think, that images are not exaggerated, and there are games, where this element (erotic) is much more pronounced.
All illustrations in Dark Tales from first to last are truly breathtaking. We probably do not have to accent it that much, because you already have noticed by now from neighboring images. Detailed drawings are with a little Japanese influence and they really fit in here. Actual quality of the cards and tokens is also good.
We have already mentioned, that Dark Tales are not entirely for everyone. Luck and a "mere" playing cards for their effect will not please everyone. Particularly challenging players may be disappointed by lack of options and control. But plenty of other gamers will enjoys simplicity and set off into the dark fairy tale world again and again. If you like fairy tales and do not mind, when the development is run by luck, then Dark Tales is game for you.
Designer
Pierluca Zizzi
Artist
Dany Orizio
Publisher
dV Giochi, Edge Entertainment, Hobby World
Year Published
2014
# of Players
2 - 4
User Suggested # of Players
Best with 4 players
Recommended with 2, 3, 4 players
(29 voters)
Playing Time
30
Mfg Suggested Ages
14 and up
User Suggested Ages
8 and up
(6 voters)
Language Dependence
Moderate in-game text - needs crib sheet or paste ups
(4 voters)
Category
Card Game
Mechanic
Hand Management, Set Collection, Storytelling
Expansion
Dark Tales: Cinderella, Dark Tales: Little Red Riding Hood, Dark Tales: Snow White, Dark Tales: Snow White and Little Red Riding Hood, Dark Tales: The Little Mermaid, Dark Tales: The Little Mermaid and Cinderella, Dark Tales: The Solstice Faire
Family
Admin: Better Description Needed!
Primary Name
Dark Tales
Alternate Names
Страшные сказки
Infos courtesy of boardgamegeek.com. More Infos.
Review: Dark Tales – grim stories
Final word
Dark Tales belongs to genre of card games, that can easily find their audience. Simply because of their appearance. And it will also surprise its new owners, that behind a nice jacket hides both fun and successful game. It is accessible to all, while quickly playable and different every time. Playing cards from your hand can lead to gaining points in different ways, although it requires at least a bit of luck. Correct timing of playing can be crucial and it does not matter, if it happens in game of two, three or four opponents. Dark Tales is quick and nice game.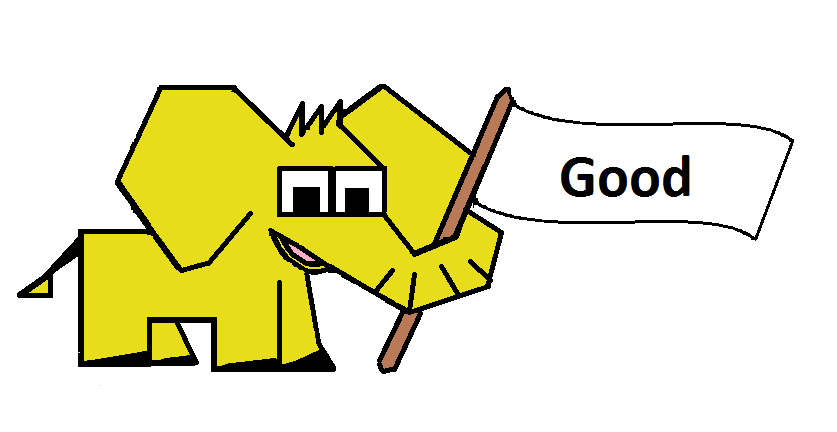 Pros
great design and illustrations
changing conditions of the game and final scoring
all numbers of players are equal fun
suitable for all players
different ways to gain points
Cons
confusing age recommendation
luck (depending on viewpoint)
only playing cards for their effect (depending on viewpoint)