Hopelessness can take on different forms. Once you descend into the dark depths of the undead castle's labyrinth, it can only get worse with every step. Yet most of these horrors fade compared to a creature, whose opened mouth seems to be bottomless. Huge legs and body adorn the dragon, which has wings just for decoration. And maybe, that's why his malice doesn't know its limits. Whoever confronts him will crumble in fear.
And the same challenge is waiting for players, which buy expansion of their story in Dark Souls The Board Game with the subtitle Gaping Dragon. As well as the basic game, a number of authors are signed here: David Carl, Alex Hall, Mat Hart, Bryce Johnston, Rich Loxam, Steve Margetson and Jamie Perkins. The long list of authors is signed under game with licensee of Bandai Namco and also answering to the publisher Steamforged Games. The expansion was launched in 2017 and is brought to the European market by Esdevium Games.
Do you still remember how Dark Souls is played? Players go through the common campaign, which always start in a serene fireplace spot. Each participant chooses his hero with equipment and features. But these fighters will be surrounded by evil from the beginning on all sides. And although they have several reincarnations available, it may not be enough. When joining new rooms, encounter card always determines the position of the enemies with whom they have to deal. Dark Souls replaces classic squares for movement by dots spread around the map. And different maneuvers come with it. They are all a little closer. An active player is most appealing to enemies, who are attacking or moving towards him. He will be using weapons and dice to attack, but monsters have a chance to defend. In the case of a colleague's death, whole team must return to fireplace, regroup and try again. When they eventually all die or defeat the final boss and win.
In a dark box with a scary creature, players find a new, big, folding game board. It again has a classic battlefield with positions represented by dots. So it is not divided into areas, but it allows positional play.
Box is not small, but most of its space is filled with a monstrous figure of the title dragon. In addition to this, the box already includes a set of two different decks of cards (in different language versions) and several corrosion tokens. The dragon gets into fight with a support of a rotating life counter adjustable up to a maximum of 46 points, which already indicates the size of the battle, that player's will experience.
It is then clear again, that this is only the culmination of the adventure and therefore it is not possible to fight the dragon alone. This is a true mega boss and is already second in line after the Asylum Demon (see our earlier review). Gaping Dragon miniature occupies a huge space on the board, as its base is about fifteen centimeters in diameter. So you have to come to the end of the standard adventure and only then can you fight this monster, attacking it from all sides like insect
And what makes Gaping Dragon special? Before meeting with the dragon itself, players are rewarded for the main boss and, above all, have to overcome one specific level four encounter. And that is, what the new deck of cards in this box is for. But cards also count with the fact, that you own other expansions, which can be largely limiting. In case of revealing card with enemies you don't have, you have to reveal a new card, but this greatly reduces the variability.
Then it's finally here. The maw is open and waiting. The dragon itself is a really tough opponent with devastating attacks and a huge number of lives. So there is a big challenge for the players, even though their heroes have been able to prepare for it in the previous battles. But the monster's behavior is always different (based on cards) and the odds of the players are increasing, if they have found a tombstone symbol in the previous fight. They will know at least in part, what attacks (cards) they should expect during the duel.
Minor innovations also creep into entertainment. The attack is affected by a new corrosion condition, which is the result of the Gaping Dragon attack. Overall, the impression of fighting a dragon is really great, because its a real monster and it's a pleasure to measure their strength with it.
The new rulebook also includes an expanded campaign, that uses not only this, but also Asylum Demon extension. In that case, players get a five-part saga, that is full of hopelessness and death, as is the case with every Dark Souls game.
Unfortunately, with the miniature, which is also the main drawing point of this box, comes the main problem. After unpacking the miniature from the box, you will simply not be able to put it together properly without further intervention. You may still be successful in connecting the feet and claws, but the four wings and tail simply do not hold in their position. You ask how is this possible? In fact, there was probably an issue in the production, the connecting pieces were made larger, than the holes, where they should slide in the huge body. So you will be gradually scraping the plastic off with a knife, which is also double-edged – if you survive, you can say goodbye to the complete figure.
This is an absolutely fundamental problem, that makes it completely impossible to enjoy. Therefore, we have to evaluate in a rather negative way. And despite the fact, that from a gaming perspective, the extension would be a delicacy and enrichment of the collection, if you like Dark Souls: The Board Game. So if you do not mind cutting the miniature, then you get a really great gift. But the vast majority of players don't like this sort of stuff, so Gaping Dragon is a real disappointment.
| | | |
| --- | --- | --- |
| | Designer | David Carl, Alex Hall |
| | Publisher | Steamforged Games Ltd. |
| | Year Published | 2017 |
| | # of Players | 1 - 4 |
| | Playing Time | 0 |
| | Mfg Suggested Ages | 0 and up |
| | Category | Expansion for Base-game, Exploration, Fantasy, Medieval, Miniatures, Video Game Theme |
| | Mechanic | Cooperative Game, Modular Board, Tile Placement |
| | Expansion | Dark Souls: The Board Game |
| | Family | Admin: Better Description Needed!, Crowdfunding: Kickstarter, Game: Dark Souls |
| | Primary Name | Dark Souls: The Board Game – Gaping Dragon Boss Expansion |
| | Alternate Names | Dark Souls: The Board Game – Gaping Dragon Boss Expansion |
Infos courtesy of boardgamegeek.com. More Infos.
Review: Dark Souls The Board Game – Gaping Dragon expansion
Final word
Dark Souls: The Board Game - Gaping Dragon is a magnificent expansion, that adds a huge cherry to the end of the campaign. Such a fight, which players are looking forward to from the beginning, because it is really about measuring strength to the edge. It all gives great hopes, but it all immediately collapses, when you try to build a gigantic figure after opening the box. It is not possible and it will not be without physical intervention (cutting) in some parts. And this obstacle means, that Gaping Dragon does not offer a promised experience as it arrives to your home.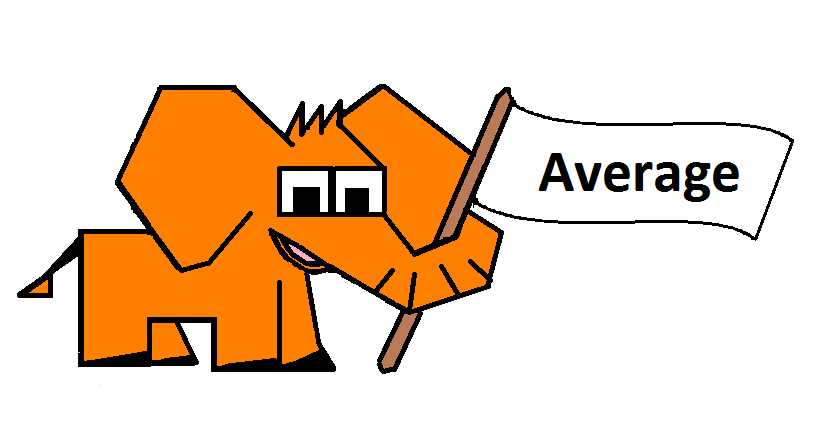 Pros
great expansion for gameplay
new campaign
small news
Cons
part of the content counts with ownership of other expansions
figure cannot be assembled without intervention