It´s like I suddenly found myself in a nightmare. We flew on a routine reconnaissance mission into the swarm of asteroids. I was just on my way to the bridge, when an unknown impact threw me on the side of the corridor and pain shot through my whole body. With great effort, I scrambled on all fours and inch by inch crawled to the control center. When the door opened, I could not believe my eyes. The main control panel was on fire. People were in turmoil. Only now commander woke in me again. I got attention of all with one shout and began to give out orders..
It is up to the players to embark along with captain and solve unexpected situations. First, we have to find out, what really happened. And that perfectly captures name of a board game Damage Report from Break From Reality Games. The game was created by Alex Barbieri and illustrations by Sylvia Armitstead, Satrayana Eldin de Pecoulas and Luke Taylor. It was created with the support of fans on the server Kickstarter, when it nearly five times exceeded its goal of ten thousand dollars.
Crew members on the lid do not look, as if they just grapple with crisis. Rather, it will be a photo before the launch. And you will be able to become one of them, when you open the box. Above all contents, there are rules and beyond them sheets with other components. There is no game board, because it is replaced by twelve large panels representing ship modules. There are, for example, laboratory, hyperdrive, health center or shields. Each module has slot for placing repair cards.
But you would not build whole ship only out of great room, which is exaclty why there are also nine smaller modules, mostly corridors and four extra support rooms. Appreciable are also boards with main characters of the adventure, where you will find inventory and spots to place hourglass. Each character has a token and a platic base, to be able to move around the created board.
You will be meeting also tokens of energy, wires, metal and crystals, accompanied by another eight working tools. And then there´s hundred cards divided into five decks by color. They represent necessary repairs to be carried out. To do this, players get another means of entertainment: hourglass, small ship tokens and several other tokens (costs, injuries, fire, etc.).
At the beginning of the game, players select a scenario and accordingly spread the modules linked with corridors. Everyone chooses one character and is given his board and one piece of hourglass. Then each player draws his starting place on the station using special cards. Each module must also get its repair deck again by following the instructions in the scenario, some locations stations also have their specific rules, such as the location of the cargo or teleport. In addition, initial state of each room is marked by damage token.
Individual resources (both crystals, metals and energy, as well as tools and electric circuits) have their place on the support modules. Then you just prepare a deck of damage report cards, so endgame card is put underneath this pile.
Players first start main electronic timer and may start working their repairs. The game revolves around hourglass and health of individual characters. Every hero, whose vitals are at least 90% (there are four levels of health) may simply do one action after each hourglass turn. However, in the likely event, that he becomes injured, clock must first (after sand runs through) move to a position corresponding to his condition and thereafter one by one through each place to the right until they reach green space. Only then can this character be activated again.
All players always have a choice of four activities. First of these is the ability to move and collect useful items from the ground. Another action, that player is to check for function of the visited module. If it does not run at 100%, player always encounters and identifies a problem. This means, that he reveals one card from repair deck of that module.
Now heroes know, what they must do to improve status of this particular module. Third action is bound to this, which is fixing an issue. This includes carrying all the necessary objects and resources to this place. Only when all required positions on repair card are filled, team work is completed. Status of module will improve by the value indicated on the card and all used items will fall on the floor. In addition, players also have option to use a special action, which binds to the module or specific character.
Once you hear a signal from an electronic device (it happens every three minutes), it is always necessary to reveal a new event from damage report deck. The instructions must be followed immediately, but players time is still running. Everyone must try to follow event card as quickly as possible, so they can continue, what they were doing. New cards usually lower shields and damage other modules as the ship is more and more crumbling under the onslaught of unanticipated events. Some corridors may be impaired and traveling through them will take more time. But they can be repaired, although again this needs more time.
Consequently, repeated or serious damage will damage the hull. And it is not usually good news due to victory conditions. These are different scenario from the scenario, as well as those, how can players win. They are mostly based on keeping the time limit, usually with some other conditions (either for defeat or victory).
Damage Report is primarily a hectic game, in which you still lack time. It´s hard to maintain falling sand, communication, playing actions and not to lose valuable time doing so. It is very important to perform effectively also damage report card instructions for unexpected events.
There is no time to think through some tactics and it thus best simulates reality. But classical Space Alert (review) from Vlaada Chvatil showed us, what could happen in the universe, when clock is ticking. This time everything happens inside the station and players will be attacked even from the outside. Fortunately, your vessel is equipped with lasers, but it must be repaired before each shot is made.
Actual rotation of the hourglass is not unique concept (just remember Time n Space – review), but its movement through positions on players board according to health and thus delaying further action, is truly interesting. At the same time, we find its balance truly challenging, because once a player falls into the red area, he is practically unable to effectively help his colleagues.
A very important element is Relay action, thanks to which players can move objects around the station. Because each of them has limited inventory, you can not do without this action. You simply pick up, move and drop objects, just to get them closer to somebody else. Although the result is not entirely intuitive, because it includes four activities – pick up + drop / movement / pick up + drop / movement.
Thanks to all the real time, in which the game takes place, game has an excellent atmosphere. Players feel very under pressure and thus Damage Report is not a game for sissies. You may not collapse under the pressure of options, but instead the right one finds you and you are done. Players often have to decide for themselves, because there is no time to constantly discuss how and what needs to be done. This game eliminates the usual problem of other cooperative games, where you tell others what to do.
Individual modules (and people) have their own features and capabilities, which adds another level of decision on basic simple rules. Some of character roles are more useful than others, while some of these you will not use too much. The actual scenarios are very different, although the mechanisms of transporting stuff here and there are the same. The problem to solve is always a little different, but it´s not enough. Not enough characters or scenarios and playing same scenario feels similar. The baseline is, that the game will not last too long. Situation changes on Internet, where fans and authors are publishing more expansion scenarios, with tweaked rules.
Large limitations is in number of scenarios. Five does not look so bad, but some are restricted to a certain number of players and this will actually prepare a lot of variability. And because each has a range, difficulty also varies according to number of players participating in the game. This is a pity, because then you can not compare success of the mission for example in four and six players.
The game is dependent on the time. Sometimes it is hard to determine the sequence of actions. You have to keep in mind, when you hear the signal from the electronic meter. Although players would like to activate action based on their hourglass, event cards will have priority over that. Sometimes, unclear situations arise. At that moment, but, damage report takes precedence.
The game has a nice light processing, whether it´s an interesting graphic graphics or hard cardboard. During the campaign, fans of the game have supported also a special plastic pieces of tools. They look nice, but in terms of effectiveness, mainly blowtorch will make you unhappy, because it will constantly roll out of the board.
Damage Report is a game, in which time will be breathing on back of your neck from beginning to end. It is full of difficult and critical decisions. Entertainment is here, but several fundamental things drag it down and you will not enjoy it to the fullest. If you do not mind downloading scenarios from the Internet, you can increase the rating by one notch based on variability. Difficulty is not strictly given and Damage Report has yet to catch up, if it wants to become a frequent visitor to our table.
Designer
Alex Barbieri
Artist
Sylvia Armitstead, Satrayana Eldin de Pecoulas, Taylor Luke
Publisher
Break From Reality Games
Year Published
2014
# of Players
2 - 6
User Suggested # of Players
Best with 6 players
Recommended with 3, 4, 5, 6 players
(7 voters)
Playing Time
45
Mfg Suggested Ages
10 and up
User Suggested Ages
10 and up
(2 voters)
Language Dependence
Some necessary text - easily memorized or small crib sheet
(6 voters)
Category
Real-time, Science Fiction
Mechanic
Action Timer, Cooperative Game, Modular Board, Pick-up and Deliver, Simultaneous Action Selection, Variable Player Powers
Expansion
Damage Report: Backer Crew, Damage Report: On Fire, Damage Report: Problems with Puffballs Promo
Family
Components: Sand Timers, Crowdfunding: Kickstarter
Primary Name
Damage Report
Infos courtesy of boardgamegeek.com. More Infos.
Review: Damage Report – fight for life in space
Final word
Damage Report is a game, in which you will become space travelers with something unexpected happening to them. It is then up to the scenario, exactly what it is. But it is up to the players to deal with it the best way they can. They have limited time, systems are collapsing everywhere and they must master to move items back and forth, to put everything in order. In the basics, this game is not about anything else. But then, there are events with an hourglass, that operate under health of your character. And it creates pressure on the players and above all the whole atmosphere of the game. Unfortunately, there is little of base scenarios in the box, when taking different numbers of players into account. There is even different difficulty. Some of the characters have their special skills and you still wont get to use them much. Damage Report has its faults, but it´s still a fun game, especially if you are willing to look for other scenarios on the Internet.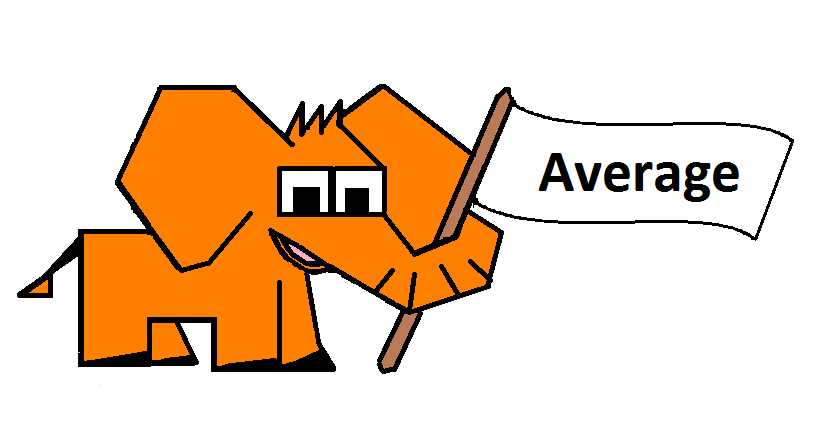 Pros
exciting game atmosphere
constant pressure
interesting usage of hourglass
cooperative game in which everyone is for himself
quality processing
Cons
very few scenarios in a box (more fan made can be downloaded
some characters are less useful
disobedient tools pieces
unbalanced difficulty