It does not matter how big you are. The world around you will always be enormous beyond your wildest imagination. And no matter if you are a winking planet somewhere in the orbit or a cell inside the human body. Even the smallest cell tries to be as healthy as possible and produces as many enzymes and hormones as possible for the body.
And while we are completely regular visitors in the universe due to board games, we do not have often a chance to look inside the human body. This unusual experience is provided by John J. Coveyou in his new board game Cytosis: A Cell Biology Game. The game went with Tomasz Bogusz's illustrations to the Kickstarter at the beginning of 2017. It has won more than 6,000 players interest and also boasts the highest rated game at the Stonemaier Design Day 2016 development meeting. It is definitely a valuable sticker, because Jamey Stegmaier is famous author (for example, Scythe or now the Charterstone legacy game).
The box is massive and already illustration on its cover takes us inside the human body. We see one of the cells there, and after opening the lid, we look at it even closer. The detail of one cell brings us on a twosided game board, that offers both basic and advanced versions. Players first choose the one they want to play. In our case, it will be the base variant for teaching rules.
Basic training mainly includes cards. Board is occupied by cards of four randomly revealed cell components and other three cards from that deck are given to individual players. Only two of them can be kept. In addition, everyone will get a set of components in the chosen color, that is, bottles, transport discs, and three round marking tokens. One of them is immediately placed on the health box, which corresponds to victory points. Players then choose two resources to start with.
A dozen event cards create a pile next to the board, while task cards are spread out in a line openly (one more, than there is players). Otherwise, there is also place for two grays bottles on the board. All other components, especially ATP tokens and colorful macromolecules (mRNA, protein, carbohydrate and lipid), will create piles next to the board.
During the game, players in the round use their colored bottles. Each time player gets to turn, he can place one and immediately take advantage of the action bound to that box or get some of the raw materials. Instead of sending a bottle on the board, player can exhaust one of them and take out one cube of mRNA, Lipid or ATP. Usually, in addition to raw materials, players can buy cards from the component menu (add them to the hand), get first place in order or meet the requirements of one of the target cards they hold.
There are several positions on each action area, and none of them can be occupied by multiple bottles. The sooner someone comes, the better conditions he gets. Sometimes they are free (lipids or mRNA), and sometimes they need to be paid for – for example to get carbohydrates. The vial is then also used to select a particular cell component card from the menu, but it is also necessary to pay ATP here.
With all raw materials, players complete their cards, which can be of different kinds – depending on what cell needs to synthesize. They connect their transport disks with the required amount of carbohydrates and lipids along the path through the endoplasmic reticulum. Or it creates proteins, again with the help of disks in combination with mRNA. These transport disks are then filled into the Golgi apparatus and then to the plasma membrane (or cytoplasm). This completes the card and provides the health points printed on the card.
Second phase of each round, once players use all of their bottles, is much easier. Players will take back their used flasks, but transport discs are kept in their place. These transformations are a matter of several rounds. Then, a new event card is revealed and text becomes immediately active. The supply of cellular components is refilled.
Game continues with other rounds until the event card deck is depleted. This is the end of the game. Players have the last chance to activate the field on the board and then comes final scoring. Individual opponents will receive additional health points for their supplies as well as some cards. Players then move the tokens on the health scale, and the one who goes farther becomes the winner and the most successful cell.
Cytosis is an absolutely unique board game, which uses the mechanism of worker-placement – sending (in this case) bottles on the board to do the job. However, the greatest joy will provide the environment that is the closest to us and at the same time perhaps the farthest – our cells.
But the game is not easy to learn. That's because its connection to theme is really loyal, there is a lot of strange words and beginning of irresistible mechanisms will tangle your head. Fortunately, a four-page manual is included in the box, which can be used by all those interested in the science behind this game. And explain all the science connected to the game. At the same time, however, the relatively complicated rules are actually a classic game of sending workers, who occupy places on the plan for you. And yet it brings something new thoughts. This is action across multiple turns as players perform their task cards.
It would be said, that game contains no major conflict. But this only applies to the classic version. If you include the Virus expansion in the game, dice, luck and game plans come into play. Everything is all the more interesting with this new stuff.
The position on the plan is just so that the players have a hard choice ahead of them. In the next round their desired positions may not be free. This also applies in two players, when some fields are blocked and can not be used. The game in its simplicity remains on the average in length and the end is usually near in just over an hour. In more players, the matches are more balanced and more interesting, but also longer.
Processing is excellent. Especially the illustrations on the cards and the plan are absolutely exceptional and they make the game stand out and be pleasure for your eyes. Everything is beautifully colorful and the board remains clear enough and all the boxes can be easily found.
But Cytosis is also a hidden learning game. And as such, it fulfills its mission in a great way – because you will learn new things while playing it, but it can still be fun. To learn the principles of cell functioning is absolutely great deal. But it also remains primarily a game – interesting, fun, though not entirely original. Cytosis definitely deserves your attention, if you like to discover new worlds on the table.
Designer
John Coveyou
Artist
Tomasz Bogusz, John Coveyou
Publisher
Genius Games, Edinorog, Ludoismo, Panda Game Manufacturing (PandaGM), Schwerkraft-Verlag, Summon Games
Year Published
2017
# of Players
2 - 5
User Suggested # of Players
Best with 5 players
Recommended with 2, 3, 4, 5 players
(26 voters)
Playing Time
90
Mfg Suggested Ages
10 and up
User Suggested Ages
10 and up
(5 voters)
Language Dependence
Some necessary text - easily memorized or small crib sheet
(4 voters)
Category
Economic, Educational, Industry / Manufacturing, Medical
Mechanic
Set Collection, Worker Placement
Expansion
Cytosis: Epigenetic Modification Cards Promo, Cytosis: Microscope Promo Card, Cytosis: Promo pack, Cytosis: Virus Expansion
Family
Crowdfunding: Kickstarter, Digital Implementations: Tabletopia, Series: Science Games (Genius Games), Theme: Biology, Theme: Chemistry, Theme: Science
Primary Name
Cytosis: A Cell Biology Board Game
Alternate Names
Cytosis: un juego de transporte celular., Zytose: Ein Spiel über Zellbiologie, Микромир: Биология клетки, 사이토시스: 세포생물학 보드게임
Infos courtesy of boardgamegeek.com. More Infos.
Review: Cytosis – fighting in the world of cells
Final word
Cytosis would not be an extraordinary game if you only wonder how the mechanisms on the table work. But the work and the theme move it to really nice heights. Thanks to this combination, Cytosis is really good. Expansion called Virus moves the game closer to those who do not have so much planning and thinking. It will also happen in the game. Overall, Cytosis is a pleasant surprise, which is very entertaining.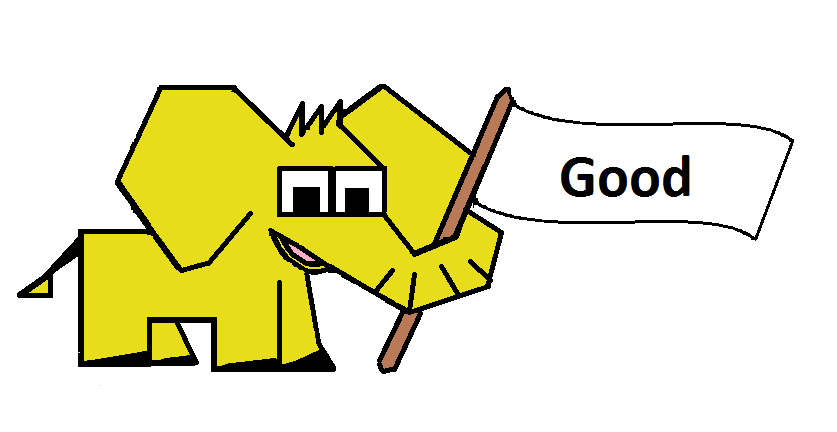 Pros
great and original theme
two difficulties
tuned for different numbers of players
Virus extension included in the box (adds more randomness)
mechanisms match the theme
Cons
no conflict at all
worse learning by rules
nothing new