Hades made a real mess with his dog on the battlefield. But then he disappeared and everything came back to ordinary human skirmishes. But gods do not enjoy their tiny battles, so it did not take long and they invented a new diversion. Titans!
And just such a subtitle carries a new expansion of the popular Cyclades game. The second expansion is named Cyclades: Titans and authors remained in a pair: Bruno Cathala and Ludovic Maublanc. This is the new box from Matagot, which was prepared and released for all fans of aging classics in 2014. Miguel Coimbra took care of illustrations and Emile Denis helped him.
Judging by the size of a brown box with giant horror titans, you are under impression, that this will be a bigger expansion. And these assumptions will be soon confirmed, just after lifting of the lid, under which we find rules and right in the hitch a new big game board. This is the first major change the Titans bring. This new map comes with even more conflict, because there are large islands divided into smaller territories. And players can not control the entire territory surrounded by water, but only its parts bounded by borders. All the classic elements known from the islands in the basic game are still in place. In addition, there are several buildings on the map that are neutral and waiting for their rightful owner.
The map, of course, has its weak spots. Above all, there is not so much marine combat and shifting, which means less emphasis on Poseidon. You will not be nearly as interested in his services as in the original game. Otherwise, the new map is great and very contacting.
But in the box, you will also find a second god board. That implies another change. New god – Kronos – comes into auction, ready for everyone. And this new character is father of the Titans who enter the earth and start spreading their destruction. If a player gets an audience with this god, he will not only get a free building but also a chance to buy one titan for his army, up to a maximum of three giants per player.
Of course, the movement used in the game follows (even with titans) the very well known chains and services of Ares. But titans can suddenly move along with other troops as a group, carrying them with. For each such step, coins have to be paid and the price increases with the number of shifts. For battle purposes, however, titan is still counted as one fighter.
So it is clear that titans are not such a great addition. Rather, it is a combination of a new god that expands the auction (more lines on the board) in an interesting way and still offers the building gain. Titans themselves are only a means of quicker movement, rearranging your army, and therefore another reason, why their father Kronos himself is so interesting.
Finally, players have no reason to drag only for Ares and now have more positions in the offer to choose from. But titans are great, especially in higher numbers. It is best if you play at least four or more opponents up to a maximum of six. The sixth rival is new and gets his pieces in this box, which makes the game quite chaotic.
Players may now control a unique metropolis. At least, those who first build this city into their territory. If someone succeeds, they will get one of two cards with a special city environment. Once the two cards are dealt, the others will not be in the offer. And each new metropolis brings back the lasting effects which are worthy rewards to fight for in the beginning of the game.
The last completely new feature is artifacts. Their cards are added by players at the beginning of the game into a bunch of monsters and are gradually revealed in the offer. The player can buy such an artifact item, that gives them an unprecedented power. For example, go unseen through enemy territory. The card belongs to a player until the end of the game and he can use their skill again.
These powerful item have power to tilt the balance of the whole game. They are a small addition that further strengthens the game and causes players to become more and more insecure.
The artifacts are surprisingly linked to one new rule – the whole battle and the game can be won by collecting five artifacts. If someone succeeds, he immediately becomes the master of all the others and winner of the game.
Just as in the box with Hades, this time rules come not only with default deployment of troops. Instead, the players themselves determine the territory, where they want to place their starting forces. But even this introductory act is done through an auction, and according to God's acquired service, the player can place other units or buildings.
But there's one more new element in the rules and it's called a team game. In even counts (4 and 6), they can divide into groups, communicate and coordinate their actions. Players do not share anything and play for themselves, but are rated like a team. They need to bring together three cities to win. Moreover, it is now possible to gain military domination over the metropolis.
This new team option is absolutely great. The players have the same game in front of them, but talking about the auction, the movement and the fighting just to give the information to the partners is almost a different game.
New expansion has a wonderful processing. The illustrations are no surprise, but the new miniatures of titans and, above all, the columns of divine artifacts miniatures will make you delighted. Not only does it all fit well into the original game but it fills the other components so elegantly that you will find it hard to remember what belongs to expansion and what not.
Cyclades: Titans is an absolutely essential expansion, that makes the original great game an absolute epic experience. This box is a duty for anyone who likes Cyclades. Some interventions greatly change the overall impression and experience, but in the heart it still remains classic Cyclades.
Designer
Bruno Cathala, Ludovic Maublanc
Artist
Miguel Coimbra, Émile Denis
Publisher
Matagot, Asterion Press, CrowD Games, Rebel Sp. z o.o.
Year Published
2014
# of Players
2 - 6
User Suggested # of Players
Best with 6 players
Recommended with 3, 4, 5, 6 players
(25 voters)
Playing Time
90
Mfg Suggested Ages
13 and up
User Suggested Ages
14 and up
(4 voters)
Language Dependence
No necessary in-game text
(4 voters)
Category
Ancient, City Building, Civilization, Expansion for Base-game, Fighting, Miniatures, Mythology
Mechanic
Area Majority / Influence, Area Movement, Auction/Bidding, Dice Rolling, Open Drafting, Team-Based Game
Expansion
Cyclades
Family
Admin: Better Description Needed!, Components: Miniatures, Country: Greece, Game: Cyclades, Islands: Cyclades (Greece), Mythology: Greek
Primary Name
Cyclades: Titans
Alternate Names
Cyklady: Tytani, Киклады. Титаны
Infos courtesy of boardgamegeek.com. More Infos.
Review: Cyclades Titans – giants to war
Final word
New Cyclades: Titans probably can not be praised enough. It builds on the original proven game, but changes it with a new map and other ideas. And makes it a completely different experience. Its not about the title Titans, but in the total sum of the box, expansion offers a really respectable offer of new possibilities. Cyclades: Titans is a great and tuned box, that will surely be great buy for Cyclades fans.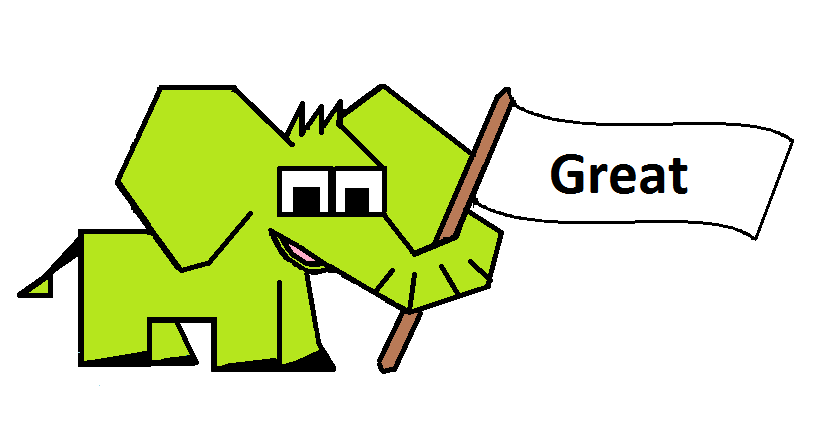 Pros
team play
strong artefact cards
interesting new map
beautiful processing
new god
Cons
emphasis on water decreases