You know that feeling of satisfaction, when you create something and then see, how it makes not only to yourself, but also others happy? Look for example on beautiful domino creations or volatile ice sculptures. When you put a smile on people´s faces, you have succeeded.
This time, beauty of success will allow you to enjoy yourselves, because building of pathways for the ball is there just for your own benefit. We are dragged into this world for second time by Matthias Etter and Johannes Guischard. First one created Swiss systém of Cuboro itself, while the second sixteen years later made it into a game. And two years later, in 2014, we lived to see Tricky Ways in entirely new version, branching off the original wooden form of Cuboro Tricky Ways (review).
At first glance, box looks very much alike. On the lid, there is shining almost finished building, but more importantly, experiences are waiting for us inside. First of all, there are rules that contain many languages.
And underneath it, there is real Fasal. When you sacrifice a little time to curiosity and search for information, you will find, that it is still wood. And at the same time also a thermoplastic material, which is based on real wood and corn. The main ingredient comes from maintained forest resources (PEFC) and is manufactured (as well as various toys) by technologicy coming from Austria (FASAL WOOD KG).
Almost everything, that can be found lying on the bottom of the box, is made from this material. First of all, it is a game board, that holds a bay for nine blocks and twelve grooves, where the ball will stop its rolling movement. Around it winds a scoring scale with starting place in one corner.
This common game board is completed by nine cubes, which are reversible and contain a variety of grooves and tunnels for balls and one starting tower, which is significantly higher. There are also sixteen main heroines of the game (glass beads), which traveled across half the planet in order to be with you. Balls were in fact made (according to rulebook) as a single component in faraway Japan. For the players are ready also four colorful scoring pieces and one bowl.
At the beginning of the game, players place a board between them and spread cubes on it with one or the other side up (basic and advanced game). Each player gets two ordinary blue and one special red ball. All he puts them all into the bowl.
Players will then rotate in turns, which allow them to move some towers on the board. Everyone has only three action points in his turn, which can be used to move, rotate, or jump over the board. By doing these three steps, everybody is trying to create the longest possible path for the ball, which has to lead int sole remaining blank spot.
After completing three actions, player throws one of his balls into the tower, and then it only follows its way to the finish. Now is the time to determine points – for each block it crosses (including the starting tower), player gets one point. And he can move forward his color piece on the scale for as many spots forwards. Balls remain in their positions after stopping, and each site can be used only once as a target. After players take advantage of all their marbles, game ends and winner is the one, who accumulated highest number of points.
Only with advanced game, entertainment is also entered by tunnels. Ball can travel over the surface, but also inside the cubes. This also doubles maximum possible score in one turn. Actual planning is this time a lot harder, because players must simultaneously also have a good imagination. A new action is presented here: rotation, which allows you to completely turn the cube over.
Tricky Ways Fasal does not do anything new regarding tunnel entertainment over its predecessor. All the obvious great things remain present. The main advantage is great fun, because game looks great, but also provides an excellent experience of building marble tracks. Feeling of watching balls follow your path is simply delicious.
When moving and changing positions of wooden cubes, player must be very tactical. In doing so, though, he should adhere to the time limit, which is referred to as one of supplementary rules. Everyone should complete his turn in one minute and for each additional twenty seconds, one point is deducted from his acquired score. This rule accelerates course of the entire game, which guarantees to always finish in twenty minutes. That is why players are always happy to try a rematch.
Game is great for families and children, but also for those, who like to think and plan. Playing with nine cubes provides a large number of variations and ways for balls to cross the board. On top of this, they are arranged randomly every time, so every game is interesting. There is enough options each turn and it is not easy to decide correctly under pressure.
Regarding processing, we appreciate reduced weight. The game is not nearly as heavy, because fasal is simply something other than wood. The fact, that it is an injection mold, is also reflected in the selling price, which is considerably lower.
Tricky Ways: Fasal is a great family game, that revolves around creating pathways for balls. It is fun and not just in the first game, but even later. Even smaller children enjoy it easily together with adults, who appreciate its tactical depth. Tricky Ways: Fasal offers abstract gaming at its best.
Infos courtesy of boardgamegeek.com. More Infos.
Final word
Tricky Ways: Fasal is a clear answer to all, who found a wooden original edition too costly. It is a clear message, that this interesting game should really be counted with. And it is good for us, especially the finding, that by changing materials, it lost none of its entertainment value or uniqueness. Creating pathways and sending balls through the tunnels is great fun and bewitching for children and older players alike. Games are fast, while training spatial vision and speed. Tricky Ways: Fasal is an excellent achievement.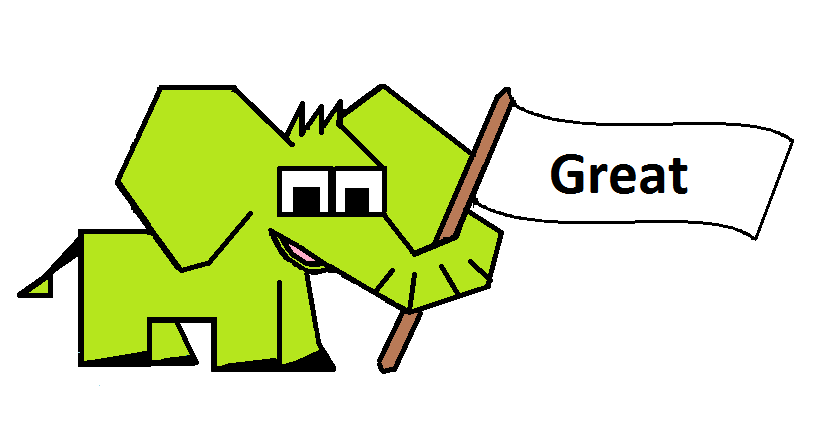 Pros
cheaper version of the original
still excellent processing
trains spatial perception
fast game
two difficulties
very variable
suitable for children and adults