If I was a ball, I would roll all the time. Slide into the corner and then quickly jump into the tunnel! And then next turn, but what? Suddenly I was at the end of my runway and uncertainty of what will happen next was interrupted by human hand. It was approaching, lifted me and placed me at the beginning of the next track. A different one. Such is my life. Full rolling. I love it.
Anyone of us can now also become a ball in a wooden board game Cuboro Tricky Ways, that traveled to us from Switzerland. And because the Swiss are known for their precision, we were really curious to get our hands on work of Johannes Guischard. Everything is based on a system of Matthias Etter, reaching far back to 1986, but the game itself was under construction until year 2012.
Box will not let anybody doubt, that this is a proper kit. You will find a scene from its construction on the lid, but more important is fair weight of wood, that is hidden inside. In essential quality of a hard cardboard box, you will first see a rulebook (in many languages, English and Czech involved), but above all a massive game board. At its center is a deepened place for nine cubes and around it are ticking pits waiting to hold scoring tokens.
Now you find also one of the bags, which lies on the side and has four colorful pieces with a belly inside – one for each player. Space in this compartment is also shared by four wooden bowls, starting tower and one large bag with fifteen balls, three of which are reserve in case of a loss. It can seen, that processing and components are top-notch, but the best waits for you, when you pick up each piece of kit. Not only on their surface, but also through their heart are leading trails, which will be leading way for happy chasing balls.
Cuboro system is modular, which allows you to create stunning ball trails. And this is exactly, what the whole match will be about. But we first need to prepare it. You simply spread wooden cubes as instructed in rulebook in two different ways – easy or more difficult (or any other layout you choose). You will end up with one free spot for starting tower (tall one), which players will fill at the end of their turn to test their rollercoaster. Each competitor can take a bowl, fill it with balls split to equal parts and put his scoring marker on the start spot on the board.
When the player's turn comes up, he can use three action points to take actions with various building blocks on the board, creating as long track as possible. As an activity is considered not only moving block into free box, but also its rotation costs separate point. These moves can be used in any combination, so player reaches best possible position for placement of starting tower.
After completion of the third action, starting tower is placed in free field on board, player takes one of his balls from the bowl and throws it into top tower hole. It should travel through several blocks and finish its movement in one of board trays. This always counts as success. Lenght of route then determines number of victory points, that player marks immediately on victory scale with his token. For each cube used before dropping to finish, player gets one point and he can earn up to ten points in one turn.
Players take turns in moving and draining balls. Whenever ball occupies a tray on the board, no more balls are allowed to land there. Actually, you they can, but player does not get any points for it. Game ends, when even last runway is full. Winner is player with most points, who was able to build the best and longest routes altogether.
Cuboro Tricky Ways is a dream come true for anyone, who loves wooden games and ball trails. Their popularity has been rising recently, you will find a number of different tracks on the market (mostly string ones), which make the balls do different spins, spins and looping. But none of them has so far offered the opportunity to compete in their construction.
Subtitle of the game expresses your entire experience of the game well – path is the goal. The task of creating the longest route with trio of moves and also trace it up to an empty hole, is not easy. So the game requires a good dose of tactics, planning and spatial perception. Moreover, you should also think about not helping an opponent, whose turn follows yours.
Just like in similar games, also in here players improve very fast in search of track on surface of wooden blocks and this is the ideal moment to proceed to second difficulty. Even the first one is great, but wait, what comes next! These big wooden tiles have also tunnels drilled in them, which can also be used by your ball. This extends longest possible route to 14 steps. In addition, each player gets two points instead of one for each tile, where he uses tunnel feature.
Only this version is able to extract maximum and offer exclusive gameplay. It will surely captivate players of all ages. It's amazing, what a sense of satisfaction one may have, from creating route for a ball. When you see it drive into the tunnel, you hold your breath and hope, that it will find its way, wherever you want it to steer.
Games are very fast, because of a limited number of balls. Because of this, all duel ends in half an hour. But most of the time players spend thinking, which can lead to long delays between turns. This experience varies according to number of players and also among different players, who need more or less time to plan their move. With more opponents, you also can lose a feeling of control and you need to simply respond to current disposition. No preparation in the previous turn is then possible.
The game is a challenge for spatial perception and thus well suited to family gaming. Children can start with the simpler version and you'll be surprised, how quickly will they improve. Due to simplicity and quality of processing, you can start with younger players even six years old, who will not use all the rules. But they will enjoy building anyways.
In terms of processing, there is really nothing to criticize. Everything is massive and game looks truly stunning. Only the speed of the ball is sometimes too low to complete its journey alone and unaided to the end of a longer route. But that's only a small detail to the beauty of this game, just like its high price, which is quite quivalent to precise execution and amount of wood you get.
Cuboro Tricky Ways surely enchants all builders out there. It leaves nothing to chance and attack the visual and tactile impression on all creative beings. While doing this, it remains fun and tactical game, in which you must be able to make good use of limited movement. Cuboro Tricky Ways belongs not only to collection of enthusiasts, but also on ordinary tables of players, who enjoy simple gameplay and a great feeling of rolling balls, just like they planned.
Infos courtesy of boardgamegeek.com. More Infos.
Review: Cuboro Tricky Ways – balls and their unpredictable rolls
Final word
Cuboro Tricky Ways showed us, that it is possible to a building kit and make it into a game. Possibility to create a track for marbles and follow their path is exactly, where everyone should have fun. And it really works. Quality workmanship is foundation of proper experience of rolling whole way to the finish. Players must be able to work with a limited number of actions to create longest route for ball. Two-level building blocks mean longer thinking, which is not exactly good news. Better information is about gameplay, which is amazing and guarantees, that you will gladly return to the game. Cuboro Tricky Ways broke the boundaries between kits and games really well.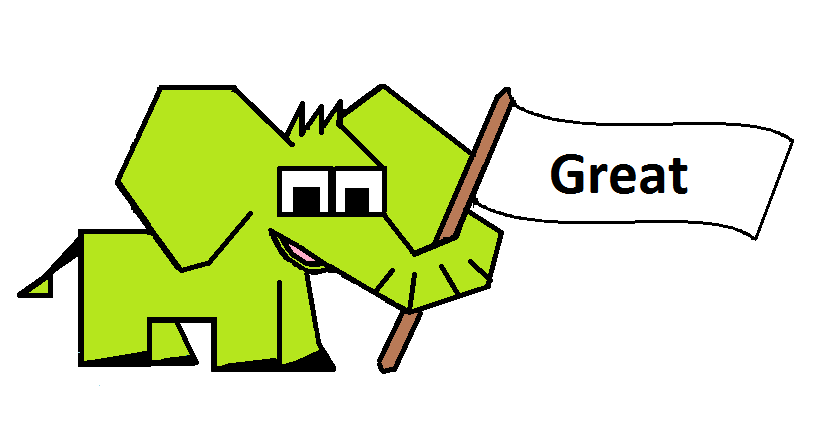 Pros
two levels of play
great feeling of building tracks
three actions per turn
great for kids
tunnels
wooden design
Cons
longer wait for turns (especially in multiplayer)
price