When Jack woke up, he did not know where he was. He sensed cold and uncomfortable stone humidity unbearably irritated his nose. He heard strange shuffling of the person, who brought him here. But was that a person? He could hardly resist bad feeling. In this strange prison, he could not sleep for long, because the flavor of despair and death would woke up everybody. Aside from the dead. One such corpse was in the opposite corner of his cell, a skeleton still containing several parts of meat.
Jack pulled his feet closer to the body. The last thing he remembered before waking up here, was the mayor's office. He got inside using fire escape staircase. It was locked and only silence made him company. He first began rummaging through a drawer, when the closet door behind him opened and some pulled him back. He could not remember, how did the visitor looked like, like it was a blank spot on the background. A shadow maybe. He managed to glipse behind him, and there was a sort of gaped hole in the cabinet, which certainly did not end on the building wall. And this is where Jack's conscience faded away.
And now he is here. All he can do is hope, that his partner will soon discover his message he left him. It says, that he set out to follow trail to the mayor's office. Perhaps he will get suspicious and search for him. Shuffling steps stopped and he was left alone locked in silence, with no certainty, he would ever see daylight again..
The world is full of Lovecraft's nightmares and unspeakable horrors. We have felt its unique tension ion the game of Arkham Horror (review available only in Czech) and now we shall look in the same world again. Cthulhu card game of Fluxx fluxx family will take us there. It is another addition to a series of card games based on the principle of Fluxx (review available only in Czech). Surely some of you have already read some of our past reviews, like the Zombie Fluxx (review), Oz Fluxx (review) or Star Fluxx (review).
But this time, there are more news waiting for us and the first is the author of this game. This time Andrew Looney is not the man standing behind everything, like with other Fluxx games, but the new version was in care of Keith Baker, who is an expert on the world of H. P. Lovecraft and also an experienced designer of card game Gloom. Card graphics were created by Derek Ring.
So let Cthulhu Fluxx enter your households, though it is subtitled The Card Game That Will Drive You Insane. The packaging is a portrait of Cthulhu itself, which will attract you with its monsterous tentacles and pulls you right into the box. This is no different from other classical Fluxx games and is therefore divided into two compartments full of cards.
Cards in the deck are of several types, just like in other Fluxx games – creepers, keepers, goals and new rules. And because this is a new version of Fluxx, you will find also surprise card there. And one of them is unique. You will see later. Even with ungoal cards have we already met in zombie version. What will get you interested are new icons on the cards – magnifier for detectives and hourglass leading to the total destruction of the world.
You surely know, how classical Fluxx is played, and if not, then go back to one of our former reviews. It is simply a card game, where victory conditions are constantly changing, just like rules of the game itself. And only one winner can come out of this chaos.
And chaos in the Lovecraft universe is perfect. Cards are prepared to perfection and especially illustrations. As it is customary in Fluxx games, also Cthulhu Fluxx is perfectly true to the original (books), so the cards, individual goals, creepers and keepers have names and abilities, which will be recognized by fans of the books. And of course this is a great addition to the overall atmosphere in the game, especially for fans of Lovecraft's works. But even for those, who do not know anything about it, the game remains fun, because the theme sits quietly in the background and waits for those who look for it. Others will discover just good mechanics.
The card mentioned above – negative objectives (ungoals) are now considerably more bound to the story of the game, because everything going into apocalypse is important for Cthulhu world. This is how it should feel to play and yes, it also feels that way. If you meet goals of ungoal (nice!), and all players lose. But this time there is one major twist – the player, who has Cultist keeper in front of himself, would be the only winner in this situation. And to be even more fun, the game also contains a surprise card with Secret Cultists. So you never know, who might have it in his hands.
This player can hold it in his hands and work tactically against everyone. The moment the game ends up losing all the players, he can show it and become the sole and rightful winner of the game. This is totally great idea, which brings much more tension into the game. You are trying to watch, how players use their cards and if they are going only for destruction. In this case, of course, you can try to get this card out of their hands (with several options available), before the world meets destruction.
Ungoal is a separate type of card, so if you play it once (sometimes it is not just your decision to play it – you come under the obligation to play card from your hand), then it is not so easy to get rid of it. You can do it only with a few special action cards. That makes it more difficult, because you have to look out for creepers during this time.
Lots of keeper also have a special skill, that allow you to discard a creeper. And the whole game is excellent. Still, it all depends on luck, and chance, that the right card come to you in the right time. This all leads to increasing the number of things, which players must follow during the game – not only rules in the middle, but also the ability of his characters. Thus the game becomes more difficult especially for children.
Some cards can be added as an attachment to your keepers. But it will usually not please you, because it can drive for example your detectives mad. And that's not good, because you are now unable to use its skills to fight the forces of evil. Some of keepres have even hourglass icon, which is a sign of doom and usually is found on creepers.
Number of hourglass icons is important and you will have them all the time, because there will be creepers everywhere. And if you have ungoal at the same time, problems are here. If you have too much of these icons, then you lose the game immediately. Here you can see, how easy it is to bring the whole game to ruins.
Cthulhu Fluxx is a different and unique, than other Fluxx games we know. It contains a lot of new ideas, yet it's still the same exciting game. It is amplified, of course, by a hilarious graphics. Cthuhlu Fluxx card game will not satisfy players, who do not like randomness, but will inspire all, who like a bit of chaos mixed with plenty of horror.
Designer
Keith Baker
Artist
Derek Ring
Publisher
Black Monk, Edge Entertainment, Hobby Japan, Hobby World, Looney Labs, Pegasus Spiele, Raven Distribution
Year Published
2012
# of Players
2 - 6
User Suggested # of Players
Best with 6 players
Recommended with 2, 3, 4, 5, 6 players
(22 voters)
Playing Time
30
Mfg Suggested Ages
8 and up
User Suggested Ages
10 and up
(6 voters)
Language Dependence
Extensive use of text - massive conversion needed to be playable
(6 voters)
Category
Card Game, Horror
Mechanic
Hand Management, Set Collection
Expansion
Fluxx Dice, Fluxx Promo Cards
Family
Game: Fluxx, Theme: Cthulhu Mythos
Primary Name
Cthulhu Fluxx
Alternate Names
Fluxx Cthulhu, Fluxx Ктулху, クトゥルフの呼び声フラックス
Infos courtesy of boardgamegeek.com. More Infos.
Review: Cthulhu Fluxx – monsters and detectives
Final word
Cthulhu Fluxx is new card game in the series of Fluxx and it offers quite enough new ideas, which fit perfectly in H. P. Lovecraft's world. Thanks to ungoal cards cant he whole game end in failure for all players. And even then one of them can still profit from the end of the world – a secret cultist has his secret goal – to make the world end and proclaim his the only one winner. Enemies surprise is even bigger. There are icons of hourglass are on keeper and creeper cards and they are real novelty, which brings bad ending closer with cooperation with ungoals. Players are trying to minimalize these icons. Lots of cards have special unique powers. Nice illustrations will lead you through the game and they fit into the whole dark concept. Following ideas of new designer is a big plus for Cthulhu Fluxx, because game catched second breath thanks to bigger chances. And that is exactly what Fluxx needed!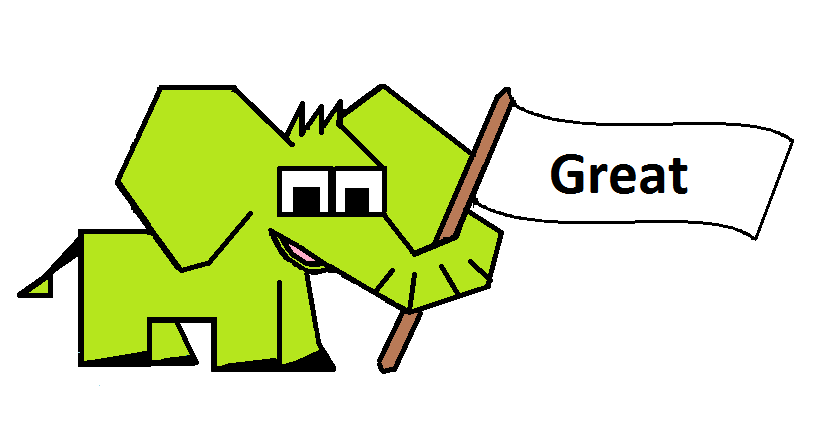 Pros
game remains fluxx-quick
new designer = new ideas
more ungoals
great topic of H. P. Lovecraft
attachments for keepers
hourglass icon bringing you closer to doom
secret cultist wins, when all others lose
Cons
still the same randomness (only Fluxx
haters mind that)