Even creatures were sometimes small. But their parents are not usually supporters of education. And that means, that when they grow up, they will not sit at some desk, but instead will fight. They will be main heroes in the fight for a big school cup.
Along with all the players, we will be going back to renowned Aldebaran college, thanks to board game Creature College. Its author is Orhan Ertughrul, that created his game under the auspices of Happy Otter Games in the UK. The game originates in 2015 with illustrations by Mike Legan.
This news is located in a rather large box, which attracts not only with size, but also the half-cartoon, half-computer graphics. On the cover, we see a creature protruding from the front door. But we head the opposite direction and find rules inside. Immediately below is a ranking board and then six boards for individual players. On these scales are five individual elements (except classic ones, there is also a special myth element) and position for cards.
Players with careful examination also find pile of cards of different types – there are missions, research and victory points cards. However, we are still talking only about tiny square cards. Much larger sizes have combat cards, there is 48 of those, and they share space with stack of classic gaming cards representing creatures (54). There is also a number of different tokens, large and small, as well as 150 green crystals for fight victories. The only thing left to mention is a scoring pad and two dice.
At the beginning of the game, each rival will choose one color and its tokens. Order board is placed in the middle of the table and on it are randomly (or according to length of ears, as suggested by rules) spread tokens to suggest, in which order will players enter the match. Each participant will also receive three mission cards and selects one of them. Depending on the number of players, also a deck of monsters has to be prepared (removing cards in lower numbers), and divided into three piles. Each of them must contain a portrait of Gigapig Kevin and is split to three positions on the board. Other packages are shuffled and laid aside.
In the first round, as well as all upcoming, players create menu from creature cards for the corresponding period (fall, winter or spring). At the beginning of each round, players will want to recruit a creature into their ranks through a dramatic auction. For this purpose, they can use numbered tokens. In the correct sequence, they attach tokens, but higher value can push opponent out. He then must immediately move his token to another monster.
Only when everyone has his card selected (whether they are satisfied with it or not), the auction is over. Players take the creature, turns betting counter around (can not be used again) and adjusts the source elements obtained by the card. At the conclusion of this phase, a pair of dice is rolled and accordingly to that, they can take combat or research cards (which improves profits for winning the fight or reduce losses).
Now is the time for mayhem! Monsters will fight with each other. Players can provoke his two immediate neighbors. Rivals choose their creature cards in one element or play some cards to support combat and compare the strength in this element. Winner gets the green victory stone, while the loser is forced to take two red loss tokens.
After that, players will continue with further revelations of monsters and new auctions. Card of enhancements add players chance to earn points in each element during gamplay. Points are also gained for fulfilling secret missions and tokens from fights won. On the contrary, red stones are deducted. This together creates the final sum, which is compared by players to learn the winner.
Creature College is a game centered on the initial auction. It works in a reliable entertaining way, which was first introduced in Cyclades. Players will each make a beet, pushing each other out and thus with tough choices to get the monster, they want. Each token number can only be used once per game, so everyone should plan very well.
Otherwise, it is a point salad, where you can earn rewards for different things, that are actually not even related. On the one hand, this gives gamers a good feeling, that they are constantly being rewarded, but at the same time, it is a little counterproductive. Players feel, that their points simply fall into their lap. With that, but fortunately also governs more tactics, that players are able to get significant profit.
At the beginning of the game, each participant receives one secret task. But that is not always realistic to meet, which may make players feel disappointed. On the other hand, if they succeed, they will gain a solid point cushion, that can decide whole game. Until the end, it is not possible to know the overall standings.
Monsters offer for each round is random. Auction is also a kind of about luck. And fight takes place by uncovering of cards from your hand. All this contributes to the impression of randomness, which does not go away. And this has a major impact on the perception of the whole game, that matters most on your feel about luck. It still gives the game a good feel, so if you like to fight in auctions and revealing cards, then this game is for you.
The largest portion of fun stems from fights between monsters. Players get out of the comfort zone and this crazy fights are somehow slightly reminiscent of King of Tokyo. But the game is still a bit less accidental and less dynamic. It falls flat in full comparation, but the fun of that battle section is there.
Time of 45 minutes listed on the box is real. Two players can make it go faster, but it all still gives somehow complicated impression. Game offers more control for two, which makes it more interesting. And it still is not overly long in a higher number of players.
Its somewhat possible to feel from the prvious text, that we have not gained strictly positive feelings from the game. Better word would be perplexed. Is it fun to play, but we feel, that it could be even much better. Creature College is fine carving without any major tactics. It's all very random, but corresponds to the intensity of the game and its rules. Creature College is fun, but will not entirely thrill you to the bone as it could.
Infos courtesy of boardgamegeek.com. More Infos.
Review: Creature College – horrors studies
Final word
Creature College is a fun game, if you are its type. It's very random, aimed at fighting among players and a little more complicated, than similar games. Its offer of ways to earn points is quite wide and the overall impression is balanced in all counts. Just the length is a little higher, but scooping creatures and their struggle offers good fun. Creature College is a game, that will certainly entertain you, if you sit down with it and you will not regret its purchase. But anyway, it is a big chance, that you will not enjoy it, given what the mix it is.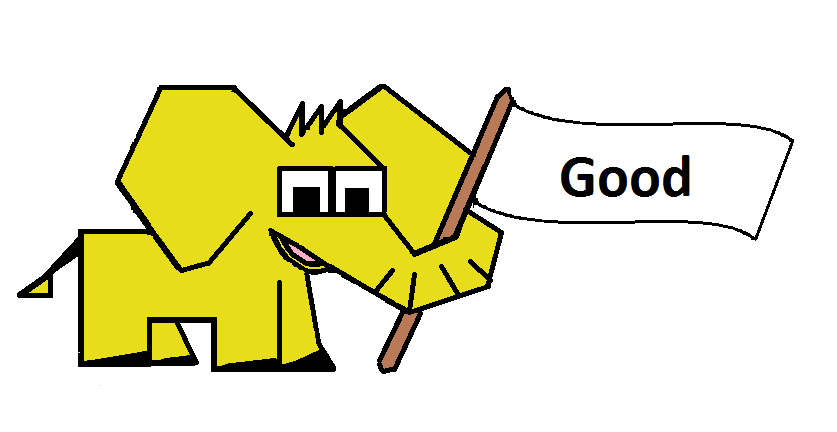 Pros
solid and cute graphics
game focused on fighting
just so long
plenty of opportunities
balanced in various numbers
secret task
good auction
Cons
lots of randomness
longer because of the complexity