Surely you sometimes found yourself in the situation, that you want to choose something, but still hesitated. Is this it? Is it not? You are not sure until the last minute and then "frrr" and the chance is gone. Be prepared to await a similar decision in the party game Crazy Mix, which we will introduce to you today.
Crazy Mix is another beautifully shaped metal box from the Hazgaard stable. Its emergence is undersigned by the two authors – Guillaume Blossier and Frédéric Henry. In particular, the latter is certainly familiar to you, because he prepared successful series of Timeline games, starting with Timeline: Inventions and continued last fall by Timeline: Discoveries.
But back to the Crazy Mix. Even the picture on the front suggests playfulness and experimentation with shapes. The triangles, circles, squares, all in different sizes and colors. Inside the boxes are conveniently stores nice quality square card covered with foreign-language brochure rules. That's all you get this time.
And yet the cards can be still divided into several groups – the largest one is containing 36 cards including codes to crack. They have a number in a circle and a variety of colorful shapes and arrows. They will probably not make sense to you for now. On the other side of these cards, there is a drawing with a colored shape representing a part of solution – one fourth of cracking key.
Another greater deck of cards consists of goals. There is eighteen of them and they are double sided again. On one side you find the basic colors, the other increases the difficulty of game with mixed colors into advanced colors. This reminded us a little of great strategic game Fresco, where you also mixed colors as an artist. But this game is something else entirely. The last three not mentioned cards contain logos Crazy Mix and will be shuffled into the packages in the beginning.
But now we should explain to you, how to play Crazy Mix. To start, you spread on the table all eighteen goals cards with pictures of shapes – one larger and one tiny. Place them with primary colors (red, yellow, blue) up. You should also randomly spread two cards of Crazy Mix between them. Cards will produce together a square with side length of six cards. This is where you find all answers to the riddles in the middle.
But we have still questions to prepare. Only then we can start. It is very simple, you just put all the remaining 36 cards in the center of the square, with their code side (with the number) up. When mixing, you should remember, that they are should have this image facing up. You shuffle the last Crazy Mix into them – it is the card, which looks a lot similar from both sides. This is the separator between basic and advanced game.
And now we finally can begin to play. You do not have to worry, that players could cheat by looking at the top card with code in advance, because you still have no clues. And some cards of codes will also makes keys to the deciphering of the code. You, just like in Fort Boyard, need to decipher the puzzle with several clues – four to be precise.
So how do you get help exactly? You gradually turn four cards from the deck and lay them in the four places around it – up, down, left and right. And because you turn it upside down, you reveal a geometric shape, that represents one of four keys relevant to solving the puzzle. Once you have all four cards distributed, all players can also start looking for the appropriate card. The first round has just started!
However to decipher the code and find the right card, you also need the top card on the pile. Its crazy symbols, which we wrote about earlier, finally come to their purpose. You will find a cluster of characters on each side of the card – one refers to the color, second to the shape, third is size and the fourth fullness of shape. It is these four parameters, that makes card from the square unique.
You must therefore choose the right property for each of four indicia cards according to the card laying on the top of pile. By summing these four properties, you will get a definite shape – for example, a large red square with a hole in the middle. Then it all depends on your speed to find the goals and lay your finger on the right card before anyone else.
If you were successful, fastest and moreover right, you get rewarded in the form of cards. Now it may seem, that we have uncovered all the secrets of Crazy Mix, but it is not true. You forgot the card, which we have shuffled into the deck. Once you find this card by drawing through the deck, the game turns into even more difficult one.
The change will involve only a single indicia card and that one is color, to which six little colored arrows are pointing. You might have noticed that the indicia cards contain not only different shapes, but also background color. To get the final color, that you seek, you must sum the background color with the object itself. There are three combinations: yellow + red, yellow + blue and red + blue. You've already discovered, that the result will be orange, green and purple. Before proceeding in play, you should not forget to turn also the cards in a square around the objectives to meet the higher difficulty. Otherwise you would not be able to find the answer.
For each completed round, one player gets rewards. But they are not always the same – because you take so many cards, how much is shown by the number in ring on the top card in the pile. These obtained cards will decide the winner at the end of the game.
Crazy Mix is an excellent game about colors. Since we are today comparing, you can get similar feelings like when playing Geistesblitz. But this game misses wooden figurines. Crazy Mix only contains a square card, but in the end, this game is much more challenging.
Although it does not seem that way, combining four properties into one resulting shape is not easy. During the game you can see all players constantly tipped over the table and mumbling to themselves the already identified properties. Iit may seem a little folly or geeky to some from certain distance.
But above all this, it provides great fun. A good idea is, that the arrows are constantly changing their directions. So you do not know, which side color or size will point on the next turn. You must therefore always be very careful and stay alerted. Every mistake counts, and if you point at the wrong shape, you lose one of already acquired cards.
Furthermore, the difficulty combining the colors can be easily omitted from the game, if you play with younger players. This makes game much more accessible and you can easily play it with the recommended eight years old children. On the other side, if you want to make the game more difficult from the start, there is nothing easier, than to start mixing colors instantly. In essence we can say, that Crazy Mix contains three difficulty levels.
The game does not repeat itself. The variability is made not only by the everchanging directions of shape and size pointers, but also by using these cards as indices. You will not use every task card in every game . Nothing can be remembered here, only trained. Every game is a fresh start for everybody.
Graphics on cards serves exactly its purpose, all the symbols are clear and recognizable, as well as the colors themselves. In this respect, there will certainly be no misunderstandings or oversights.
The positive news is definitely the gameplay moving smoothly at the border of fifteen minutes. And because it is a party game, which requires no special props, virtually any number of players may participate in combat. It is sufficient, that everyone has view and can reach the table by hand. This is all the limitation you will get. But do not worry, the game is fun also in two players, because of the reaction games are just like that. Players want to win at any cost and prove, that they are the best.
Crazy Mix is truly hilarious reaction game, that deserves more attention, than it has received. It should find its place in collection of every player as fast relaxation game, but it is not lost even for a family, that does not play games that often. It is a bit more demanding about place on table, but quick game time makes up for it. So you maybe overhear sometimes this statement: play Crazy Mix and go to sleep!
Infos courtesy of boardgamegeek.com. More Infos.
Review: Crazy Mix – colorful madness
Final word
Crazy Mix is a sympatic reflex game, wich requires quick thinking. You have to combine shape, color, size and hole from four cards into one description as soon as possible and find matching card among results. You will get reward then – one or more cards, that will determine winner in the end. There is a catch during the game, when the colors change from basic to mixed. This makes for another result colors and that confuses players greatly. Alltogether the game requires great concentration and speed, which forces players to make mistakes. Game contains interesting thoughts, which make another game in line of interesting reaction games. If you are looking for game like this, you should add Crazy Mix for your consideration.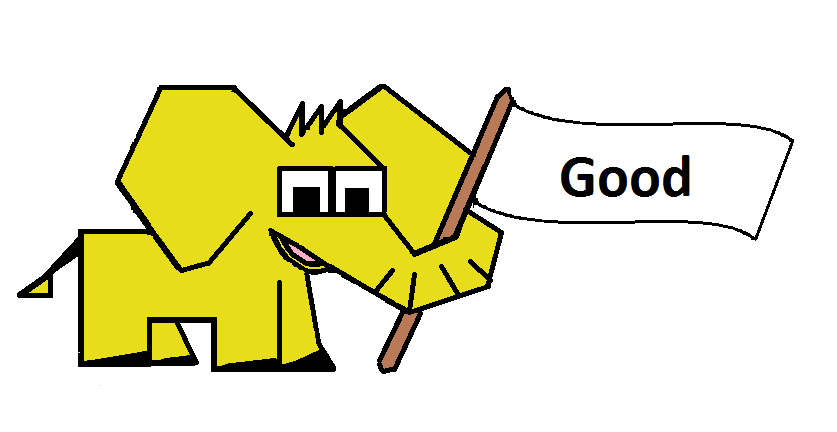 Pros
metal box
color and shapes combining
great idea with four indicia
more difficult reaction game
easily distinguishable colors
basically three difficulties
Cons
different rewards do not rely on difficulty only on chance