Every coming spring brings flowers and makes trees bloom. And anticipation of plants and life itself means also waking up of all gardeners, who are drawng outside by warm sunshine. They had to wait and sadly watch snow for the whole winter. Now is their time!
Or they can play Cottage Garden. It came to us in spring and will thus have to compete with our real work in the garden, but its maker is Uwe Rosenberg, which should be guarantee of quality. Published under auspices of Spielwiese and illustrated by Andrea Boekhoff. Game was released in 2016 and is distributed across Europe by Esdevium Games.
Whole garden full of clay, flowers and vegetables is hiding in an elongated brown box. It is indeed cardboard, but with design like wooden planks. Players fish out a squared game board of nursery with sixteen positions, which is placed in the middle. Each of the boxes is covered with a random piece of plants. These plates have different shapes and contents. Then, one column or row is marked with dice with value one on top. Its starting position is determined by number of players. Remaining twenty tiles, which will not fit on the common board create a path leading away from nursery away and cardboard garden wheelbarrow marks its end.
They keep two random big gardens for themselves, each of which is divided into twenty-five squares (with a different layout graphical elements) and puts it in front of them, one with light and other with dark side up. Together with dirt, each participant gets also his handyman desk (L-shaped cardboard), which provides private scoring scale. Players put three orange and three blue cubes on start of these scales. Rest of the pieces, ie bowls, cats, parasol and beehives is set aside.
Players will rotate in turn. Each comprises of four stages. And first step to planting is refilling nursery. According to position of the dice representing a master gardener, player can refill the offer in line or row, where dice is marking. But this may be done only, if there are at least three pieces missing in that row (or column). This space is gradually filled with tiles, taht lie closest to the wheelbarrow. Using cat assistant, player can gain an advantage and refill line earlier, when there is still not enough vacancies to do it by the book.
Immediately afterwards, player must select one of pieces, which lies in this line / row (= marked by chief gardener dice). Choice is thus always from few tiles. But they have to move it to their garden, which means attaching this newly acquired piece anywhere on their board. They many freely rotate the tile and position it according to their wishes, but it may never overlap any previously placed tiles (this does not apply to those pre-printed images) or exceed dimensions of the garden. Instead, anyone can choose a replacement action and gain flowerpot instead. He takes it from general supply and places it in his back yard.
An interesting option for all participants is always the chance to take any tile from kindergarten without any obligation to attach it. Vacant position is marked with an umbrella, so there is no doubt, where they should return the piece after trying it out.
Once a player completely fills up his garden, whether with tiles, small bowls of tokens, cats or just by having printed images there, it's time to score whole backyard. Individual flowers will not bring its owner points. Why? Because crucial for scoring are only spaces with flower pots and ladies hats.
These findings certainly change perception of the whole game. Players move one of their orange cubes for each space filled with visible pots, while blue jumps forward according to number of hats. Pictures printed on the board, but covered with another tile, will not bring any points.
In a game for points, there are also bonuses. Cats are reward for crossing red barrier on scoring board with any of six scoring stones and therefore players can, if successful, use six round cat tokens during match. But they are never allowed to hold more than two cats simultaneously. Otherwise, surplus must immediately be played. Remuneration in the form of a pot is waiting for player, who successfully moves third cube of the same color from its starting position. Awards for efforts are also prepared for player, whose first cube (of any color) reaches final field with number twenty. That player gets hive token.
All the tokens used to fill finished garden are then distributed behind wheelbarrow and player takes a new flowerbed from stock. The original one is now empty and can be turned with its darker side up. Only then is players turn over. As a sign of this, gardener dice is moved one step clockwise. Whenever cube reaches one of the rotating frames, player will increase its value by one. Once dice show six, last round starts.
Once dice reaches six on top, it is time for the final round. In its beginning, all players lose flowerbeds, which do not have enough flowers. Then, players will be collecting pieces again, but at the beginning of each upcoming turn, they lose two points. These punishment can be done with blue or orange scoring stone. Each fully finished seedbed is scored and is thrown out of the game.
Then game ends, when all the beds are completed. At that point, players will assess both their scale – while individual orange cubes are worth exactly position, where they are standing and blue stones have twice value printed. Exception is the last box, which is always worth twenty points. To that, one point for each wasp's nest is added. After summing all of these points, players will know for certain, who is the winner.
Cottage Garden is a smart play by putting pieces on your own board. Twist is offered by images printed directly on the player's boards. Now those are the most important thing in scoring, because players are trying to fill the board, not covering them. After filling the whole board, these images will drive possibility to move cubes and determine the final score.
All players have same options, although layout of symbols on the flowerbed tiles is always a little different. However, tile offer is from the beginning of the public and equally obvious is also order, in which they will enter the game. Replenishing pieces of flowers in the nursery is cleverly devised and each turn, player refer only to one line – the one with the dice.
Players must have a very good planning and estimation. For small tiles, there is always plenty of space, and if you stay somewhere with bad offer, there are always flower pots, that can fill it up.
The clear challenge for all players is to let the pre-printed images visible till the end. The more these pictures you have after filling the last empty space, the farther your scoring cubes will move. And because each color comes with three pieces, everything is also about trying to divide shifts well to make it as effective as possible in relation to final profit.
Game certainly will fight mainly for attention of all fans of the popular Patchwork (by the same author). And here is theme well-chosen, so adding tiles is not just something boring. While in competitive game, we do patches, here are multicolored flower beds. Everything is beautifully colored and game certainly has a nice feel. But while Patchwork is purely for two participants, who compete on a common board, here everyone has their playground and more of them.
Numbers of players affect starting position of gardener (dice), and also overall impression. In two, Patchwork is definitely better, because here everyone plays just for himself and game does not follow it well. As new participants join the battle, everything becomes better and more interesting, because the tiles from offer disappears faster as well as gardener moves at higher rate. But while in three, this is all plus, with four players, it becomes already too stretched and can easily reach hour of game time.
Moreover, after several matches, you will get the impression, that the game repeats itself and has actually nothing new to offer. Even so, it remains still funny, just feeling of newness fades. But it's still a good game with the correct placement of variously shaped pieces.
Cottage Garden is a fine achievement, but for us lost slightly in comparison with Patchwork. But because it offers fun for up to four players simultaneously, it may be a better choice for some of our readers. Scoring is not as good as in the original game, but still provides tactical and interesting options. Cottage Garden is definitely good fun in the field of puzzle games, although the result may be slightly shorter.
Designer
Uwe Rosenberg
Artist
Andrea Boekhoff
Publisher
Edition Spielwiese, Blackrock Games, Compaya.hu: Gamer Café Kft., Cranio Creations, Game Harbor, Happy Baobab, Hobby Japan, MINDOK, Pegasus Spiele, Rebel Sp. z o.o., SD Games, Stronghold Games, White Goblin Games
Year Published
2016
# of Players
1 - 4
User Suggested # of Players
Best with 4 players
Recommended with 1, 2, 3, 4 players
(84 voters)
Playing Time
60
Mfg Suggested Ages
8 and up
User Suggested Ages
8 and up
(28 voters)
Language Dependence
No necessary in-game text
(17 voters)
Category
Abstract Strategy, Farming, Puzzle
Mechanic
Grid Coverage, Open Drafting, Pattern Building, Tile Placement
Expansion
Brettspiel Adventskalender 2017, Cottage Garden: The Easter Bunny
Family
Animals: Cats, Components: Polyominoes, Players: Games with Solitaire Rules, Series: Puzzle Trilogy (Uwe Rosenberg), Series: The Great Designers (Stronghold Games), Theme: Flowers, Theme: Gardening, Theme: Nature
Primary Name
Cottage Garden
Alternate Names
Cottage Garden: Mi Pequeño Jardín, Ogródek, Virágoskert, Zahrada, コテージガーデン, 花舍物語, 코티지 가든
Infos courtesy of boardgamegeek.com. More Infos.
Review: Cottage Garden – your exceptional garden
Final word
Cottage Garden seeks to build on the success of Patchwork and offers similar entertainment with folding pieces into a limited space, this time for multiple opponents. And although it can not compete with an older brother in providing fun for two players, it offers solid entertainment for more opponents. It is still largely a solitary puzzle, but is well arranged and offers an interesting scoring. In four players, matches often exceeds tolerable level of time needed for completion. Cottage Garden remained halfway on its way to perfection, with some deficiencies it dragging it down, but it is still able to fight with the competition. Especially if you want to play in three.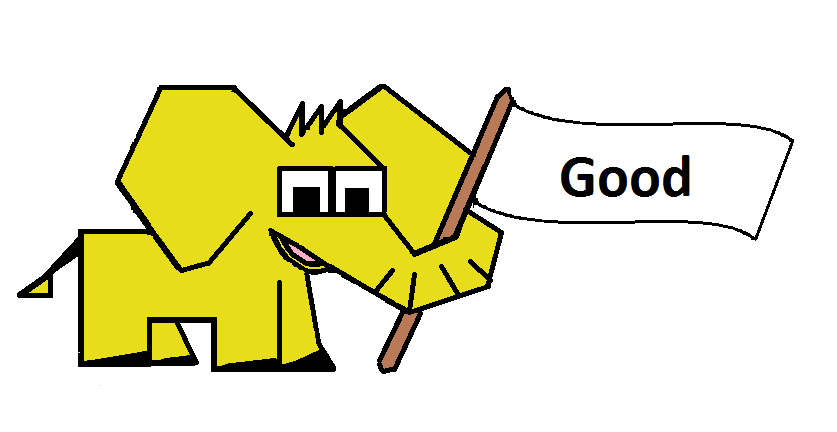 Pros
still fun and guaranteed mechanism
possibility of good planning and placement puzzle
nice processing
clever scoring for uncovered items
jokers in the form of cats
Cons
upgraded patchwork (author recycles his own idea)
too long game
little conflict
little dynamic with two