Ridges and hollows are not in the brain just for fun. While in wallnuts, they are only a remnant of a hardened shell, they have a function here. They are called sulci and separate threads. Formed before birth and delimit specific functional areas. Also increase the surface area of the cerebral cortex, because this is where neurons are as well as gray matter.
Whole surface of your brain will get involved, if you take interest in a card game Cortex Challenge, which was created in the company of Captain Macaque. This is a hot new card game for summer 2016, and as such, we also got it from distributor Esdevium Games.
The box is tiny, has a blue-green color and is painted with different icons. It is dominated by image of a brain, showing title cortex. Inside there is only one compartment for square cards. Those found in the box are ninety, but there are also cardboard pieces. They disintegrate into quarters of a brain, each differently colored. Card then display a special mix of drawings, text and other elements, that are together seemingly unrelated.
And yet, they all constitute a complete game as soon as the brochure will explain the rules. At the beginning of the game, players sort out a dozen cards, which differ from others much more significantly. They had a tactile layer. These cards create a separate pile. All other cards are shuffled together to create main drawing pile.
Before start of the game, players will certainly notice, that also back side of cards is different from each other. It gives a hint about type of test (one of eight), player can wait on the card. They will test different abilities of players. Starting player takes top card from the deck, turns it around for all participants to see and they may start at the same time looking for the right answer.
Whenever one of the players thinks, he knows the answer, he slaps the card with his hand trying to be the first. This pauses the turn. Nobody else gets an opportunity to respond, but even that fastest player may not look at the card until he answers. In case of wrong answers, not only he does not get that card, but also loses chance to participate in the next round. Otherwise, right answer rewards him with this card and he places it face up in front of him.
Tasks differ among themselves very significantly. Players will be looking for identical pictures (see it been there, right?), but also have to in written color names find the only inscription, which is written in the right color. Word and color make a match.
Players will also look for a way through the maze, enumerate objects on card from their memory, or have to place certain number of fingers on some of their body part. It may also matter, whether it is a left or right hand. Cards will test spatial perception, searching for answer, whose shape fits best in the empty space.
Last option is to examine player's sense of touch. It works a little differently, because the task is not directly the card. Instead, only a placeholder for a task is revealed. And only one player will compete – person, who won the previous round. He may get this special bonus card, if he can identify by touch in ten seconds, what item on it is.
Whenever a player has won two cards of the same type, they can be exchanged for one quarter of the brain. But noone may own more than four cards at a time, so it is important to always focus on some tasks only. The game ends, when one of the players gets all four parts and assembles the entire cortex.
Cortex Challenge definitely has the potential to surprise and become a big hit. It even could have the potential to repeat the success of classics like Dobble. So far, it does everything right, as clever set of tests serve as an ideal breeding ground for similar success. Although all the minigames are incorporated into one big match.
The biggest fear we had was replayability. But although, we have many matches completed, the game is still reaping success and everyone was asking to play again.
But its also because playing it is great fun. Credit for this is just a great diversity of tasks, so players each round do something else and not just the same around and around. In this case, we have in front of us the basic version of the game. This is not the only one market. We got also other variants for testing and you can look forward to their reviews in near future.
Because players compete with each other directly, there is no problem to have fun also in a minimum of two players. Although the competition will be smaller, tension is still present. In addition, the game is so fast, that it rarely stay for only one measurement of strength. In these areas, Cortex exceed expectations.
Tasks are sometimes hard, sometimes easy. Under time pressure, it is also easy to make mistakes. This is especially true, when trying to be as fast as possible and lay the correct number of fingers, but with incorrect hand. Combining a total of three conditions is surprisingly difficult, and many players will have problems with that. The cards are quite difficult, but even so, older children around ten years can participate.
Additionally, collecting random cards is not enough. Players must always obtain a pair of particular species. Only then can they move forward, closer to victory. Players must think tactically, and sometimes do not try to win combat, if they need a different kind and do not want any of their current cards be thrown away.
The game has very nice processing. We commend primarily touch cards. Their content is well chosen and we find there a teddy bear skin, as well as leather, wood or zebra. Players can see and touch the card prior to the games, so they know what to expect, and later simply must only prove to choose between ten options.
Cortex Challenge is an excellent example, how party games can still surprise us. This game has sufficient variability. Tasks are also fabricated well, that even when cards start repeating, you do not recognize it, because they are not so easily identifiable. Cortex Challenge has the potential to amuse all players, whether theyare  experienced and want to relax or belong among those less demanding.
Review: Cortex Challenge – measure your brain!
Final word
Cortex Challenge is a game, that openly looks for great success and satisfied audience. It offers minigames combined into one whole. Players are due back side of the cards always ready and know in advance, which task type is waiting. Individual cards are quite difficult, but a solid base for success is concentration. Moreover, the very ideas for activities are original and not copied, and on top of that, game adds tactile cards . Cortex Challenge is a game, that tries to be funny and it is on all fronts.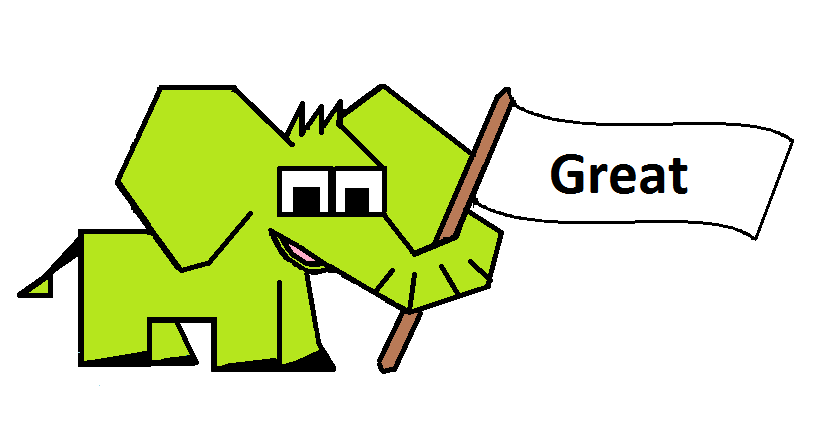 Pros
ten different tasks
across as one game
game looks very variable
tactile tasks
getting cards is not enough
fast game
entertaining also with two
Cons
some can see it only as a collection of mini
games with a common scoring