No miracle is waiting for us. At least not yet. Not until you finish the entire circuit and connect the last wire. Only then, all the wonderful colors devour us all with beautiful play of light and shadows. But until that remember: Each wire is important!
Logic game Cool Circuits gives new importance to this communication. It is published under production company Norman & Globus, Inc. and distributed by Maps. It was published in 2012 and four authors are behind its creation: Hiroshi Yamamoto, Harry L. Nelson, Kevin Norman and Norman Penny. The game bears a sticker Science Wiz and announcement, that it had won a competition for puzzle of the year in 2013 in Games Magazine.
But we are much more interested in how it looks and what tasks are awaiting us inside the box. But first comes finding, that front comes with a hinged page. This allows us to look inside and using the Try Me! Button, we can even test, how puzzle responds to our every future success. It comes with iridescence, but also with sound. Required 3x AAA batteries are included.
Only after they bring home this blue box, solvers can reveal its true mystery. In addition to the booklet with rules and solutions, high plastic box it all you get. But happily, it has a slide-out drawer with forty starting cards, that look like a perforated labels used in old computers.
On the surface, box is warped by eight pieces, that resemble shapes of different letters. Together, they for word JUVENILS, but that does not mean anything (at least based on our knowledge). On the back side, there is ON / OFF switch and connection wire, that limits game features, when in packed form.
Each of the forty task cards belong to one of four levels. First few are learning tutorial ones, teaching players how to correctly solve their tasks. Its followed by a beginner, student and advanced tasks for the best. Most tasks belong to last two levels, which players will definitely appreciate. In doing so, with those simpler assignments game remains also accessible to children from eight years, that will be fascinated especially by a reward given for a successful solution.
At the beginning of each task, we have to select a card, according to which players spread starting letters on the board. They are all curved and wraps around on the layout of twenty-five dots on the board. Solver's task is to connect both ends using all of the remaining wires, so they form a closed circuit.
Rotation of each of the letters is arbitrary, so completing whole layout is certainly not easy. Success depends a bit on luck of putting right tiles into right place, but also on the ability to perceive shapes and options, that the game plan offers. All difficulty variants are well designed, their demand raises and even building tiles according to starting layout can be a game of its own for younger children. Picture indicates only cuts between the wires and only with lower difficulty levels.
Playing coaches spatial skills and dexterity in a great way. Each closed circuit reward its builder and the player immediately sees, that mission accomplished. They even do not neet to check the correct solution in the bookles. This solution brochure loses sense and players could throw it away, because its presence is tempting and it spoils experience of solving.
Processing is good. Everything besides manual fits in the box, so if you're not big fan of big packaging, you can store it all inside and get rid of original packaging. Individual pieces are solid and true wires are visible, when viewed up close. That alone gives a good impression of the whole puzzle. Most players will be not only pleased by game of colors, when a success is made, like about fact, that sound can be turned off. We can thank autors for that as sound can be awkward in some moments, therefore limiting playing.
Cool Circuits is another in a series of successful takes puzzles and this time it comes with a reward. The successful player will see colorful game, that clearly indicated puzzle completion. The feeling of satisfaction is thus still a little bit bigger, than usual. The game has a simple mechanism for creating a closed circuit and although it has only forty tasks of increasing difficulty, it guarantees fun for quite long time. Cool Circuits is nice puzzle game.

Review: Cool Circuits – glowing wires
Final word
Cool Circuits delights all small solvers, but so also big fans of puzzles. Spatial tasks require time to connect all pieces into a closed circuit. This starts the light (and if you want also sound) show, which is a nice reward for your effort. The increasing difficulty is well chosen and there is not unnecessarily too much beginner tasks. Eight years old with children can deal with those starting puzzles, but everybody's success depends partly on luck. Pieces are solid and processing will last. Forty tasks seem enough, but there could been a little bit more of them. But Cool Circuits work nicely and its circuits radiate fun.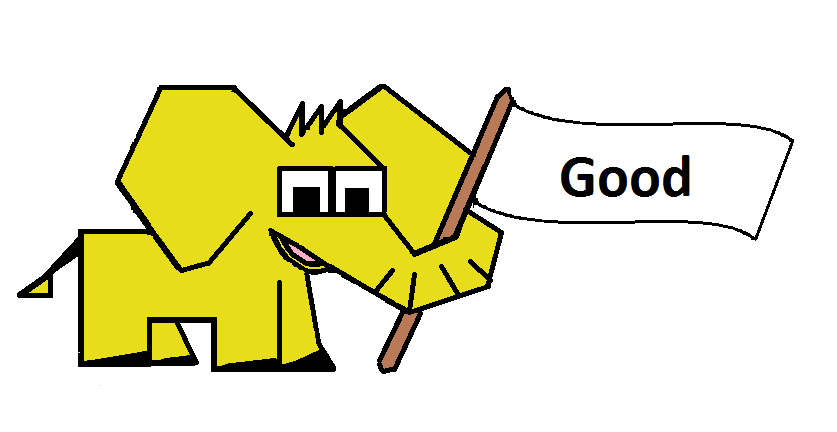 Pros
reward for successful completion
well designed task s
players immediately know, they've won
game is training imagination
color game without sound
Cons
there could be more tasks