The Roman Empire needs you! Every brave man has a place on the offensive line. Boundaries under omnipotent power of Rome are constantly expanding and new countries not only need a steady hand, but also proper management. Few people are capable and emperor is constantly looking for new. Just today, I set my eyes on poster in the city. And that is, why I came to you.
Will you hesitate, when this limited offer comes to you swinging? In the board game Concordia, half of conquered Europe is waiting for its new master. Blood has already dried and now it is time to bring economic growth. This is, how sees it designer Mac Gerdts, who created his game with help of illustrations of Marina Fahrenbach. Game was published by company PD-Verlag (Antike Duellum – review) and also Heidelberger Spieleverlag.
Game does not save you from the moment, when you hold its box in your hands for the first time. Its dimensions are truly impressive, even though it is actually quite shallow. Two basic dimensions can overgrow all your shelves and are waving backpacks goodbye. This is a game, you cannot take with you easily on trip, but the more you want to play it at home.
But we will pretend, we have not said to you some part of conclusion already. Instead, we should focus on placing lid aside, welcoming us with a beautiful Roman women shopping soft cloth. Inside the box, you will find a huge double-sided game board. On one of them shows your home – Italy, while the other depicts whole Roman empire stretching across Europe. Both maps have areas separated by color and connected with lines of roads. Above are then places for card offer, bonus tokens and entire map is wrapped into serpentine body of scoring scale.
Game also includes five colored warehouses, which will belong to individual players. They have a total of twelve positions basking under arches and top of each board showing price for each raw material. These are represented by nice wooden tokens of different shapes and colors, that will perhaps remind you of brick, wine, cloth, food and tools. A pile of other wooden pieces are targeted on individual players – each owns now 22 houses and colonizers and among them one token to mark gained points.
But we still do not end there and you can probably guess that. Alarge box has its justification. There are 72 personality cards. Cardboard tokens take on role of money (four different values of sesterces), thirty city and also 24 bonus tokens. Rules are split into two parts – set-up and actual instructions.
First, players occupy cities with tokens. Their distribution is partly random, but after mixing pieces, each group of areas is represented by letters and tiles are selected according to them. Each of the provinces then randomly gets also a token of their most valuable product, marked in the upper left corner of the board.
Cards can be divided into two piles. While seven go to players as their individual actions, remaining thirty create a drawing pile. But only cards with Roman numeral less than or equal to number of opponents involved in the game are used. Top seven cards of these are revealed in the upper right corner of the plan, creating menu.
Players have received cards and so they can also take their warehouse boards and fill it with the prescribed amount of ingredients. Four positions will also be occupied by colonists (and ships). Two remaining then begin game on the map, directly in Rome. Each opponent takes fifteen houses of his color to his supply, together with certain number of sesterces according to starting order.
Each player holds same seven cards at first. In his turn, he can always play one of them and take the appropriate action. These actions form discard pile and he can take them back only after Tribune card has been activated.
All gameplay so depends only on cards, that players have in their hand. They allow them to do all the activities, they need. It all starts with architect, who moves colonists around the board. One step always involves movement from city on the road or on contrary from road to next town. Players therefore always need two actions to move to the neighbouring town.
After the motion, main architect skill comes into play, providing ability to build a house in the city, which is adjacent to one of player colonizers. He must pay the appropriate amount in raw materials and sesterces and then place his new house piece on the board. For every enemy house already present there, value is multiplied.
Then there is Prefect role, that produces a small amount of most valuable product in actual town. Of these, one piece receives currently active player, but every players, who has his house built there, receives one as well. Or, on the other hand, player can grab some money instead of producing. Colonist then adds (again for a fee) new figures on the board. Players have also other possibilities to earn some money, produce raw materials or trade goods.
Much more interesting are abilities of characters, which can be bought by players (added to their hand) and then activated in future. Other times, they can even use a skill of character, who is on top of an opponent discard pile. This is very important ability.
And so the whole match continues as long as players have character cards to choose from. These are kind of hourglass for the entire game and the one, who manages to capture last card is simultaneously given Concordia card. It has value of 7 points and can be acquired also by positioning fifteenth house. This is second way to end the game. Now all the players add up gained victory points for goods, houses, provinces, cities and colonists. Player with highest point gain is celebrating victory.
Concordia is a strategy game, in which everything revolves around a few cards. This seemingly must result in limited ways of playing, but the more surprised will you be by its playability. It's because in addition to basic set of cards, everyone can purchase additional cards and improve his capabilities. This lends a subtle feel of deckbuilding to the game.
At the same time, it is also fun due to fact, that players actually have always a choice of more options. There is always something to do on map. Great balance of commodities production with peaceful concept of the game is simply amazing. And best is opportunity to use cards of others, they currently used. By cleverly exploiting this action, player can actually do same action more often, than would otherwise his own cards allow him. This is also basic building block of success.
The game just does not shine in variability. Double-sided game board helps, because it ensures, that players can have a closer fight or care for building with more space and cities. Everything else is more or less given, games always go through almost all cards, because their exhaustion is one of the final end conditions. And small change in setup (towns and resources) will not save it all.
Production of raw materials is solved very ingeniously and not only active player benefits from it, but also others. However, one side of the board is intended even for two players and it is perhaps the only moment, where we have not so much to praise. Players simply have sufficient space to not meet at all and actually have very small opportunity to use contact cards and raise city construction costs.
However the fewer players, the greater chance, that game will end by playing all houses. This chance is much more unpredictable. In addition, Concordia bonus card reward for ending the game may be unpleasant and can tip the scales in favor of the player, who had a little luck to be in the right place at the right time. This is probably place, where some gamers will complain of injustice stemming from the playing order.
The game is nothing more than planning and mathematics. It is however another moment, when dice lovers turn their back on it. Even some euro players consider it too staid. Yet in this precision lies its greatest strength, that inspires everyone, who wants to find his way to victory. But you need to know, where to go and how to achieve your goal. And scoring itself is not very intuitive and it needs to be properly explained to every new player. He must know, what to focus on. Yet everybody plays most of the time on his own turf and trying to cleverly use other houses.
Throughout whole ninety minutes, players must plan carefully. One action per turn may seem limiting, but it has resulted in a great passing throughout the game, when time really flies. Because there are different ways to score points, it is not always easy to make the right decision.
For its amazingly simple rules, Concordia is surprisingly challenging game. While it remains accessible to less experienced players, they must be committed to search for right tactics and really lay into the game. Concordia is great euro game, although its focus will not make everyone completely happy. But whoever finds thinking his turns through amusing, will enjoy this game for a very long time, and will not be bothered even by some similarities in future matches. And this is, how you recognize an exceptional game.
Designer
Mac Gerdts
Artist
Marina Fahrenbach, Mac Gerdts, Dominik Mayer
Publisher
PD-Verlag, 999 Games, Cranio Creations, CrowD Games, Ediciones MasQueOca, Egmont Polska, Gém Klub Kft., Heidelberger Spieleverlag, Korea Boardgames Co., Ltd., Lex Games, New Games Order, LLC, Playfun Games, Rio Grande Games, Ystari Games
Year Published
2013
# of Players
2 - 5
User Suggested # of Players
Best with 5 players
Recommended with 2, 3, 4, 5 players
(574 voters)
Playing Time
100
Mfg Suggested Ages
13 and up
User Suggested Ages
12 and up
(89 voters)
Language Dependence
Moderate in-game text - needs crib sheet or paste ups
(76 voters)
Category
Ancient, Economic, Nautical
Mechanic
Action Retrieval, Advantage Token, Auction: Dutch, Deck, Bag, and Pool Building, End Game Bonuses, Hand Management, Hidden Victory Points, Movement Points, Open Drafting, Point to Point Movement, Set Collection, Variable Set-up
Expansion
Concordia: 8 Forum Cards mini-expansion, Concordia: Aegyptus / Creta, Concordia: Balearica / Cyprus, Concordia: Britannia / Germania, Concordia: Gallia / Corsica, Concordia: Salsa, Concordia: Solitaria, Concordia: Venus (Expansion)
Family
Ancient: Rome, Components: Map (Continental / National scale), Digital Implementations: Boiteajeux, Game: Concordia, Region: Mediterranean Sea
Primary Name
Concordia
Alternate Names
Concordia: Sestertiusszal kikövezett utak, Oppida Romana, Oppida: Cities of the Roman Empire, Roma Caput Mundi, Конкордия, コンコルディア, 康考迪亚, 康考迪娅, 康考迪婭, 콩코르디아
Infos courtesy of boardgamegeek.com. More Infos.
Review: Concordia – rebuilding land after the war
Final word
Concordia brings together a range of quality mechanisms and makes them really entertaining as whole. At least for some, because many players will very quickly condemn this solitaire game of playing one card per round. Whole game is very tactical with a lot of planning and adherence to your prescribed path. Players have access to same set of cards at first, but they may extend them with others. And they are in control, just like in deckbuilding, but better - with card choice every turn. Neither of two board sides guarantee, that next game with same players will not be too similar, but yet surprisingly you will enjoy nevertheless. Time to complete the game is longer, but individual turns are fast and everything runs very smoothly. In additiongame has a precise processing full of nice wooden components. Concordia is really good and will delight heart of every lover of sophisticated strategies.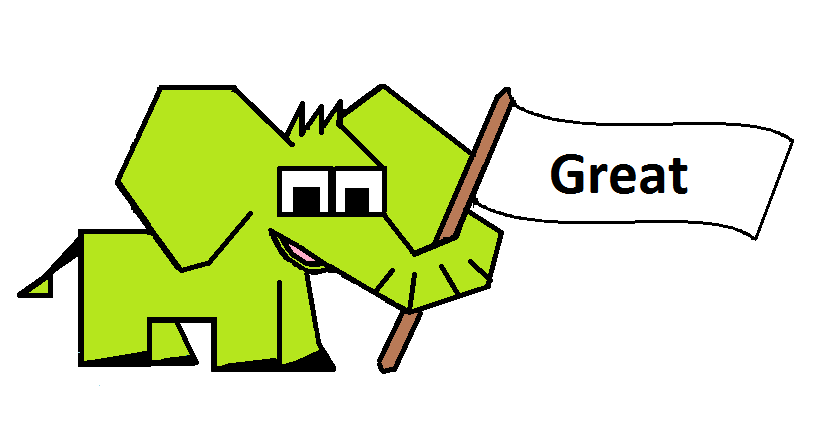 Pros
great combination of mechanisms
double-sided board
excellent processing
players can exploit cards of their rivals
deck improvement
quick turns
simple rules
Cons
setup
too much space for two players
complex final scoring