We always thought we could defend our property by ourselves. We are not slow in pulling the colt, and we are not afraid of danger either. But when a dangerous Mei escaped from passing train, everything changed. Her reputation has brought doubts into our hearts, because one of the worst murderers can simply be more, that we can handle. And so we had to call for help. We brought an experienced marshal to our town.
Do you belong among those who draw their colt at first occasion? Then you have surely played board game Colt Express. Its a great game full of ideas and atmosphere. Its author, Christophe Raimbault, has prepared expansion for all fans again under auspices of Ludonaute. And this is not the first one to be published, but it will be first one, we will look at. It bears name Marshal & Prisoners and has come to live with help of illustrations by Jordi Valbuena.
This new wild adventure is hidden in a small elongated box showing a determined marshal armed with two colts. Against him stands a thief holding a stolen necklace in one hand and a pistol in the other. A flood of different components is prepared inside. First of all, there are of course two character cards – Samuel Ford and dangerous Mei. Along with them, there is also an eight-point instruction sheet on how to complete a new wagon for the game. In addition to this, there are also cards for both new characters (marshal gets even some secret goals in addition to classic planning cards), figures, but also a wooden horse, sets of prisoner cards and wanted posters for bad guys together with bright idea cards.
But before we dive into news of this expansion, we repeat for all the ignorant, how the basic box is played. Players take the role of villains trying to capture as many sacks of coins and precious stones as possible. With that goal, they run around the cardboard cars, jump on their roof and back into the coupe. But to do so, players must plan their action using cards in hand. But they plan some publicly and others hidden (according to the card of the round) all in one common stack, which is then evaluated gradually. So, in addition to moving, players are also shooting at each other and doing all kinds of crazy stunts. They will alternate in fight on train until they reach destination of given number of rounds. The richest villain wins.
But there is a new marshall in town. And unlike the local sheriff in the basic box, he will not be controlled by everyone. His scalp will be dressed by one of the players who will get not only basic set of action cards. In addition, he gets also his goal cards and no cash to start whit. His aim is not to gather money but defending it – in compliance with the law.
Marshal is not after all players. Instead, two of the bad guys participating in the game are drawn at the start. But their identity remains mystery for all. These two tasks for a set with another three cards of special goals, creating a complete set of good cop target.
And a sheriff player can become the only winner, if he does not let villains pickup enough money. He needs to accomplish four of five assigned tasks to be victorious. In this case, it does not matter, how much cash offenders have gathered. Their goal, therefore, is to prevent the sheriff from carrying out his secret missions. Players can shoot or punch the law enforcement agent, if they stand in the same place. For a punch, bandits also receive one brawler token, which belongs to new equipment of this expansion.
Sheriff learns about his goals gradually as he uncovers these cards one by one at the beginning of each round. But the bandits still remain in the dark and do not know, what targets does he have. For this purpose, the sheriff has a captivity action card, that he uses to move a criminal figure into a prison car (but must be in the same location to do so). This also makes it possible for him to get a matching poster wanted criminal and put it in front of him with the captured side up.
The very fact that there is a player on the other side of train battle guarantees a great gameplay progress compared to basic game. Most players do not fight against each other but also have a common enemy. And even this role has a solid chance of victory, that player can only take for himself. Villains must therefore cooperate a little and prevent marshall from fulfilling his tasks.
In addition, sheriff also has special cards in his arsenal, that allow him to disarm rivals or injure them so that they can not shoot or climb between floors.
At the end of the train, players will join a prison wagon (before starting the game), that offers not only another place to run around, but there will be also three prisoners attached to it from the start – they are locked up there. Only prisoners may be inside the wagon. At the same time, this place is also the best place to use brilliant idea cards (this might be drawn instead of drawaing classic card from the deck at start of player's turn). With its help, player can free one prisoner and take his plate to him (be careful, do not confuse the prisoners with villains!). Each player might have only one such villain on his leash and this rescued bandit will serve him. Not only is he worth $ 200 at the end of the game, but he will allow the player to pick up two money tokens at once.
This described element is less noticeable at first. But the chance to rescue someone from jail, who then helps you fight and collect money is really great feeling. Each player will want to have his bad guy fight for him, which tells great stories and adds another tension to the game.
Now there are new round cards that define the way planning goes as well as new events. They further enriches the gaming experience and makes even the original game more variable. And what about Mei? She can move diagonally when climbing up or down the cars, making it a really interesting new character.
Adding a new sheriff does not mean any significant extension of length of the game. And you should not expect it even a higher number of players. Everything stays in the old shoes, just the experience has shifted higher. This expansion is really perfect and makes the game truly better. Graphics remain totally compatible and everything works together.
Colt Express: Marshal & Prisoners is an expansion, that simply works and provides true fun. It is a great addition to the game. We can say, that this expansion should be in possession of every real Colt Express fan. And there is many of those, I can guarantee you that.
Designer
Christophe Raimbault
Artist
Jordi Valbuena
Publisher
Asmodee, Asterion Press, Ludonaute, Rebel Sp. z o.o.
Year Published
2016
# of Players
3 - 8
User Suggested # of Players
Best with 8 players
Recommended with 3, 4, 5, 7 players
(17 voters)
Playing Time
0
Mfg Suggested Ages
10 and up
User Suggested Ages
10 and up
(7 voters)
Language Dependence
No necessary in-game text
(1 voters)
Category
American West, Expansion for Base-game, Fighting, Trains
Mechanic
Action Queue, Hand Management, Memory
Expansion
Colt Express: Silk Bandit, Colt Express
Family
Game: Colt Express
Primary Name
Colt Express: Marshal & Prisoners
Alternate Names
Colt Express: Marshal & Gefangene, Colt Express: Marshal & Prisonniers, Colt Express: Marshal en gevangenen, Colt Express: Marshal y Prisioneros, Colt Express: Sceriffo e Prigionieri, Colt Express: Szeryf i więźniowie, Marshal en gevangenen
Infos courtesy of boardgamegeek.com. More Infos.
Review: Colt Express Marshall & Prisoners – more wagons, more adventures
Final word
Colt Express: Marshall and Prisoners is expansion for a great game from Wild West setting. Players can now take on role of not only the villain, but also lawmakers. There is only one, but he can win alone the whole match. In this game, he has secret tasks and other players are trying to prevent him from completing. They keep track of their financial interests, and all governed by chance. But the game itself is greatly enriched with some additions and that means even more fun. Colt Express: Marshall and Prisoners is a great addition to the super game.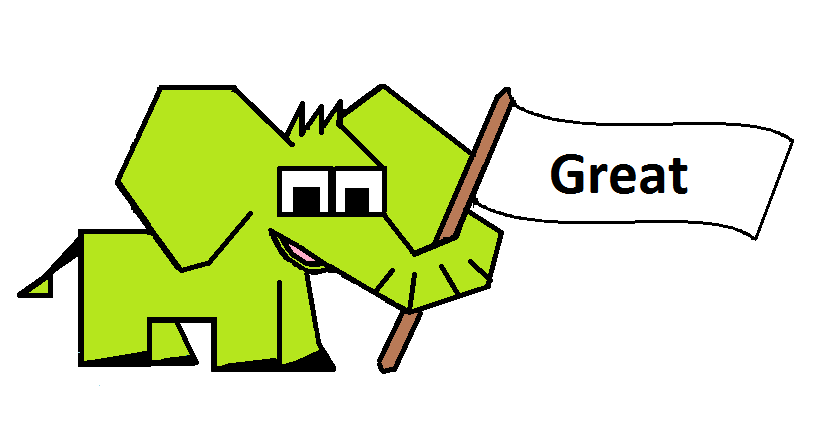 Pros
marshall role for players
adds new cards
players have to work together a little
prisoners' car and their liberation
great fun like in the original game