When we built city of Coimbra, it was just a few houses on the River Mondego. But people were coming in and the whole cluster began to thrive. We did not even think, and suddenly, we are rich and all our neighbors envy us. That is why we had to set up patrols and the functioning of our town is no longer so easy as well. Different visitors come and try to break our solidarity apart. We fight them back. At the same time, we must try to spread glory through our expeditions. Under our flag dominated by a set of dice..
And the glory of the city arrived also to the designer pair Virginio Gigli and Flaminia Brasini, who created board game Coimbra. This is the hot news for the second half of 2018, which comes under the brand of Eggertspiele. The complete set of illustrations was prepared by Chris Quilliams, and the distribution on the old European continent is done by Esdevium Games.
On the illustration, we see a tall, colorful city, that exactly matches our vision of Portugal. Inside the box there is one big game board, which is in the middle dominated by a map for pilgrims. It contains lots of roads, that connect monasteries. Players have to randomly spread these monasteries on the plan at the start of the game. On the left, there is large vertical section, creating a cross-section of the title town. Its parts are equipped not only with dice (according to the number of players), but they are occupied with character cards. Under these areas, players will spread travel cards, that create goals for pilgrims.
Individual opponents will also receive their board and a number of color components – a pilgrim figure, marker tokens, and a pair of cubes to indicate their wealth and guards, that players have on their side. At the same time, players must place their round tokens on the scales of influence in individual areas of city life – city councils, merchants, clerics and scholars. Favor tiles and crowns will also come into play.
At the beginning of every round, one player rolls a set of colored dice to create a pool common to all. Now, one by one, players choose one die, that he immediately places in his color stand and puts it on one of the available city positions on the board. At the same time, this choice determines, what action the player will be able to do in a moment. So far, however, it is primarily about determining the order of execution of every action, since players line them up into a straight on every action space. At first sight, however, it remains clearly visible to whom the cube belongs, thanks to the colored stands.
Only after player takes dice from the board, he can take advantage of it. The parts of the city are evaluated from top one down to the next. Within a given area, such chances always goes from left to right in the order of the dice values, so before all the players have a chance to act, all the interesting components from the offer may already be gone.
This gives them chance to take a favour tile (for an instant bonus) or a character card. Its prize then is limited by number of the placed die, which must be considered by the player during its placement. Characters can bring an immediate or later effect.
And while crowns from selected favors or, possibly, from some characters determine the order for the next round, the already used dice have one more mission. For each die, player receives a reward in the form of weapons, coins, victory points or chances to finally move traveler on his route. The players, with their colored tokens, occupy individual abbey, they visit.
Only at the end of each round will players be able to invest one of their colored tokens on one of the available expedition cards. In this way, he prepares the position for any point gain at the end of the game. This happens after the fourth round. Players now get their expeditions scored, but also score points based on rankings on impact scales, receive rewards for character cards and sets of diplomas from them. In conclusion, they add a little points for coins, guards and crowns. Then compare the total amount and find out, who is the best politician in Coimbra.
In a novel board game called Coimbra, a dice tactic is combined in a beautiful way, and all players have fun playing with parts of the game nicely connected. Everything is obviously dominated by dice and their multilayered use. First, it determines the player's order within the action, then their results determine cost of the action being acquired, and finally the color decides, which scale of influence will it provide income to. Together, dice are the main component, and it is well deserved place.
From the previous paragraphs, it is clear that the game offers plenty of ways to get some points. Players can focus on travelling, characters, collecting diplomas, and there is enough room for thinking. However, it is usually necessary to combine dice results smartly.
The great power of the game lies in its variability. There are plenty of cards with different capabilities, and their selection will always be different. But everything underlines the dice, that players just have to deal with. Even more interesting is the situation with expeditions, that are randomly used for the game. So players do not have to worry about finding an ideal way for victory. This is definitely nothing real, especially when you have to adapt to the results of dice each round.
In the end, it's all about collecting points. This time, however, the journey itself is an experience and not just an effort to figure out the best way to maximize profits. Of course, the individual players tend to stretch their turns and you should look out for the match time, which is expected to end in over ninety minutes. It's not easy to learn the game and it takes a little longer, especially in terms of character cards, but you will be rewarded.
The game works in any of the recommended numbers, from two to four opponents. It is clear, that in terms of competition, a better number is better, but from the point of view of the game time you will again enjoy the numbers with fewer occupied chairs.
We are also pleased with the processing that feels fresh. The dice stand out, but there are also beautiful lions showing the order of players in the round. All components are color-coded and the map itself is well-done. The game looks very nice at first and many other views.
Coimbra is a delicacy, if you like to connect different mechanisms. The author of the great Lorenzo il Magnifico proved it again. You get the dice, collect sets, wandering around the map, and it makes all sense. So if you're looking for a harder board game, then Coimbra should be your new discovery.
Designer
Flaminia Brasini, Virginio Gigli
Artist
Chris Quilliams
Publisher
eggertspiele, Broadway Toys LTD, Galápagos Jogos, Ghenos Games, Hobby Japan, Pegasus Spiele, Rebel Sp. z o.o., sternenschimmermeer
Year Published
2018
# of Players
2 - 4
User Suggested # of Players
Best with 4 players
Recommended with 2, 3, 4 players
(186 voters)
Playing Time
90
Mfg Suggested Ages
14 and up
User Suggested Ages
12 and up
(34 voters)
Language Dependence
Some necessary text - easily memorized or small crib sheet
(25 voters)
Category
Dice, Renaissance
Mechanic
Action Drafting, Auction/Bidding, Dice Rolling, End Game Bonuses, Income, Open Drafting, Point to Point Movement, Set Collection, Tech Trees / Tech Tracks, Turn Order: Stat-Based, Variable Set-up, Worker Placement with Dice Workers
Expansion
Coimbra: Royal Treatment
Family
Components: Map (Continental / National scale), Country: Portugal, History: Age of Discovery, Mechanism: Dice Drafting
Primary Name
Coimbra
Alternate Names
コインブラ, 科英布拉, 코임브라
Infos courtesy of boardgamegeek.com. More Infos.
Review: Coimbra – dice questing
Final word
Coimbra is a dice strategic delicacy. And although it seems, that the verbal evaluation is a bit contradictory, it is absolutely accurate. The game will be enjoyed by experienced players, who will be pleased to discover new possibilities and connections every time they play. Additionally, the game is really graphically matched, and the otherwise common theme is moved further with a lot of chances and possibility to travel on the map with your wanderer. Coimbra is a great mix, that provides fun with a smile and hard work of thinking.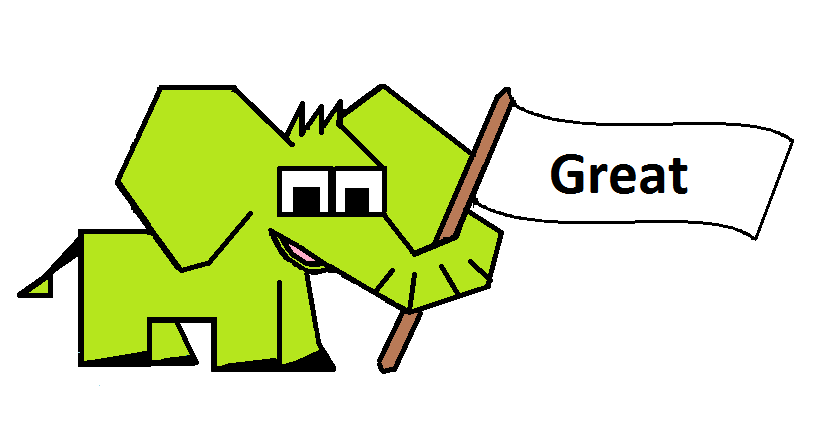 Pros
enough routes to victory points
quality processing
good link of mechanics
travel on the map
interesting fight for order in the round
Cons
someone feels its overcombined
longer player turns