Paws are not weapons for a real ninja. They are too small and soft. That's what one hamster said to make me angry. He was sorry for that and he muttered forgiveness, when my claws draw hairs from his belly. A few weeks of training under the supervision of the powerful Meow coach and I learned one of the deadliest blows there is. Now I do not even fear dogs. Otherwise, I'll show them my Cobra Paw move!
For all lovers of speed, a new game was prepared by designer Derek Weston, who has released it under auspices of Bananagrams. Battle arrived in 2017 with some tiny illustrations from Eli@kja-artists and the story of Anthony George. On the European market, it made its scratches due to the distribution channels of Esdevium Games (Asmodée UK).
Game is intriguing at first glance with its hexagonal orange box. On its lid, we see a fighting cat dressed in a ninja black suit. Inside, players find a carefully stacked set of twenty black Clawfuku stones. Each rectangular shape has two color symbols printed. And these same icons are also printed on the sides of a pair of large black dice.
At the beginning of the game, all the stones are placed with image side up on their tatami, which is normally called the table. One player gets a pair of dice in his hand and becomes a fighter, who gets the first punch.
It is this chosen player, who rolls a pair of dice to get a combination of two symbols, that can be the same or different. No matter what, they will always match one of the stones in the common offer. Players must quickly find it and be the first to steal it for himself.
Since it is all about dueling of ninjas, its not possible to use whole hand or other unfair tricks. The stone can only be caught with help of player fingertips. Winner of the previous round puts newly acquired stone in front of himself and gets to roll dice. He will be the disadvantaged player for the upcoming turn to determine the identity of new stone.
In the next rounds, it may happen, that the combination has already been rolled and tile lies in front of some of the players. But that does not mean, that it is forbidden to go for it. On the contrary, the opponents' stones are still available for stealing. The game continues until the moment a participant succeeds in collecting six Clawfuku stones. This player becomes winner of the combat tournament.
Cobra Paw is basically just another attempt on doing a reaction game. Players combine the results of two dice, trying to find the matching stone and be the first to take it. And thanks to that, every round is exciting and nothing is ever clear ahead.
Throughout the course, it is particularly interesting, that its not allowed to cover the stone with your palm. Players must pick it up only with their fingers. It is often the case, that two players are similarly fast and they catch a stone at the same time. In such a case, however, rules judge this indecisive situation. The stone will be gained by one player, whose finger is placed closer to center of the stone.
There are also variants in the rules, that have the task of making games more interesting and different from other games. First variant removes some of the stones at the beginning of the game. These combinations will not be on offer, and if this combination of two icons is rolled, players must scream Cobra Paw instead! The basic rules do not punish any mistakes. Here comes the second variant in the sequence, where player is punished by absence in the following round.
Battle for stones is, of course, better in a larger number of players. On the contrary, the very highest numbers mean greater chaos and, above all, neverending ties. And such a about owner of stones is delaying course of the game. Therefore, its ideal to play Cobra Paw in four players. As for the time, however, you should not worry, because its a matter of ten minutes to complete it.
Clawfuku stones themselves are really beautifully processed. It's not just about graphics, but especially about material, that is pleasant to touch and bright colors. They improve overview and make it easier to find the right combination. The overall tuning of the game is towards comic end. It's clear from the whole rules and story.
Cobra Paw is a classic reaction game, that seeks its place in the sun primarily through its unique processing. Combining two dice icons is a better choice, than turning cards, because all participants have similar conditions here. Cobra Paw is a game for beginners, who will definitely appreciate it as a light entertainment.
Designer
Derek Weston
Artist
Laura Catasciato
Publisher
Bananagrams, Inc., Game Factory, Magellan
Year Published
2017
# of Players
2 - 6
User Suggested # of Players
Best with 5 players
Recommended with 2, 3, 4 players
(5 voters)
Playing Time
15
Mfg Suggested Ages
5 and up
User Suggested Ages
5 and up
(3 voters)
Language Dependence
No necessary in-game text
(1 voters)
Category
Action / Dexterity, Children's Game, Real-time
Mechanic
Dice Rolling, Pattern Recognition
Family
Animals: Cats, Components: Dice with Icons, Theme: Ninjas
Primary Name
Cobra Paw
Alternate Names
Бросок Кобры
Infos courtesy of boardgamegeek.com. More Infos.
Review: Cobra Paw – cat ninja!
Final word
Cobra Paw is a cat game. You will need these claws and fingertips for fast catching. This is a struggle for quick perception. A pair of dice determines a combination of symbols, that correspond to only one piece in the menu. The matches are, of course, quick and match concept of the game. At the same time, it must be emphasized, that game does not offer anything new. And yet Cobra Paw is a welcome addition to an insightful gaming family.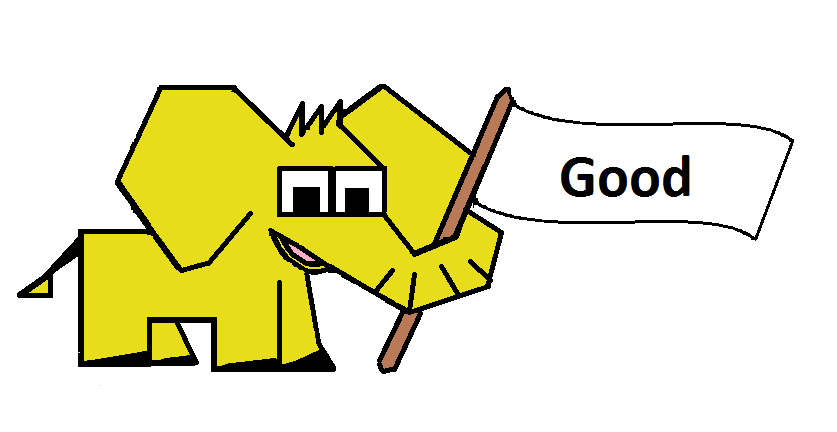 Pros
luxurious processing
fast games
minor variants of rules
humorous concept
dice define a combination of icons
Cons
not original
not suitable for all player counts