Coal provides me with my natural habitat. It once powered everything and was a ticket into future. Today, however, everyone forgot about coal. Its smelly and no one knows about it precious and cosy heat. But that's good, because more black gold is left over for me. Where are the times, when I had to fight for every bite. Today everything is different. Me, a coalglutton. Lonely machine on rails of the underground.
Luckily we can try it for ourselves, especially if we decide to go with Wolfgang Kramer and Michael Kiesling and play Coal Baron board game. A pair of authors, who have already created great games like Tikal II (review), Asara or Vikings done by Kiesling alone. But back to novelty published under flag of R & R Games, from which we had already reviewed pirate deduction game Plunder (review). But publishing trail leads also to eggertspiele (as Glück Auf). The game was published in 2013 with illustrations by Dennis Lohausen.
It dirty appearance will not leave players in doubt even for a moment, that they will become miners. Black gold is hidden under the earth, which is located in the corridors deep below the earth's surface. But we have to submerge only a few centimeters inside the box, where we can expect coal to start showing up. But instead, there is a fairly empty box, whose largest portion is occupied by game board.
A rectangular board is folded in half, showing facilities above tunnels, but also quarters for workers, which this game deals primarily with. Very important is shift clock in the bottom middle edge and a scoring scale expanding around entire mining complex.
Tunnel openings are also interesting, because they show different vehicles, that can be used to push down your goods and deliver them. These transport tiles have no separate tiles, but you will most certainly discover a four mining cages (elevators). We descend into the mines with their help and to do this, you must use shafts. Each board with a mine has four floors plus one level above the ground. A lift goes across all floors, represented by an oblong hole in the cardboard, which will be filled only by a cage coming up and down.
Component list continues with pack of 44 order cards, which have number of victory points for their fulfillment printed at the top. Another part of the card shows its requirements for produced blocks of coal, but also necessary means of transport, given its weight and size. This leaves us only with paper banknotes in three values, wooden pieces representing coal (64 pieces), 72 workers in the players colors, as well as a round counter. Our list is finished with a cardboard hand for shift clock and cardboard locks.
At the beginning of the game, players will put a game board among themselves and with the help of locks close some spaces on the common board. Their availability depends on number of players and given fields are marked with two or three digits.From the shuffled tunnels tiles, players reveal first few to fill vacancies on the board. Hands and counter token is moved to middle to show beginning of the game.
Each competitor chooses a color and receives number of miners also corresponding to number of players involved in the game. In addition, he will also receive one shaft in his color together with an elevator. Each floor will contain one cube at start and the deeper it goes, the darker the color gets. According to quantity of opponents, also amount of starting finances will vary. Each of the opponents can still place his scoring marker on zero on scoring track. Before game starts, players choose one from several order cards and put them next to their upper floor with shaft. Remaining are moved and create offer on the board.
The entire game lasts three shifts, which always has its own metered time and end is always followed by a scoring. During each of these shifts, players gradually send all their workers to the mine or to another missions, so they mine and deliver as much coal as possible. In one turn, player can always use only one action, promptly evaluate it and give the floor to next player in line.
But sending miners works a little differently, than we are usually used to. There are several meeting places, where players can send their workers. And usually, as spaces fill up, options are decreasing and become unavailable. But in this game, it does not work that way. Even full box can be reused again, but player interested must one more worker, than its actually standing there. Workers, who are pushed out, are moved to the canteen.
The first step to success (and therefore first action to use) is equipping a mine. Simply place a sufficient number of pieces (miners) on one of up to eight places with offered mine tiles and pay the cost. It depends on the number of trucks on it and floor, where it belongs (the deeper, the more expensive). Immediately, when tile is moved to the mine, it must be filled with coal of apropriate color.
The next action allows players to try to get coal out of the pit and begin to fulfill pending orders. Under such an operation, players have a number of extraction points spend on different activities. There is movement of the lift, loading and unloading coal into the cage and finally completing orders. A contract can be completed only using the required transport, which then take goods away and immediately reward player with victory points.
During the game, players can also enjoy a visit to the bank, which will bring marks to players (game originated in Germany) or getting a new order from one of the four available spots. As soon as one player runs out of coal miners, he must wait for others to finish their turns and use up all their workers as well. Only then, shift comes to an end and miners can rest. All positions, which is located to the left of hour hand position represent things, that are supposed to be evaluated in this stage of the game. First, there are only order types, but later also way of transport and empty trucks start to bring points.
After determining new starting player and workers return, game continues with two other shifts. After the third shift, final scoring commences. In addition to this, players get reward for money and vice versa lose points for incomplete orders and unbalanced sides of mine (with lanterns and without). Winner is player with highest point gain.
Coal Baron is representative of games, that look like they could make us happy. On the one hand, this is a classic euro, where actually nothing other, than usage of actions happens. Yet it looks and plays so well, that it pushes every similarity to the sidelines. Even the theme is nicely prepared here and game is interesting, because it uses an interesting mechanism for mining the coal.
But what we enjoyed the most, was the fact, that it brings an enjoyable twist to worker-placement games. Individual boxes will not be locked after their first activation, but instead only their price increases with every use. So all players have the same options, when it comes to choice.
The game is overall well balanced and rewards careful planning. Errors in the match are costly and its hard to catch up for hesitation later. Advantage of opponents often grow over time, because more money means better access to carts and transport. Players must specialize to receive highest rewards possible in scoring at the end of each shift and can not mindlessly choose one order after another.
An important asset of the game is its simplicity, that makes it easy to explain to beginners. The game board contains a lot of positions indeed, but in reality it is only five actions spreat out, which are trying to achieve a balanced access to mines and all around them. Everything connects well and every right choice is rewarded. That's, why the game is really accessible and can be played and children around ten years.
A significant proportion of all this is thanks to game time, which is around 45 minutes in two, with more players slowly approaching one hour. Locking some positions guarantees fun game in all the numbers, since there is nothing, that would significantly differed in experience. This is mostly good news, although it carries a negative connotation with it.
Throughout the game, there is no significant conflict between players. Although they indirectly affect each other, but its a pure euro throughout the course of the game, in which everyone plays on their turf. This is not necessarily bad, but it depends a lot on the particular audience.
Moreover, where everything is beautifully simple, scoring will disappoint you. It is perhaps unnecessarily overcombined. Best representative is balancing of the mine, which is indeed an interesting idea, but it seemed to us little big overforced. And sometimes it can be a bit tedious as well.
As authors explained at the beginning of the rules, original German name Glück Auf is equivalent to the traditional greeting, that was used earlier miners. In English, game got much easier name without overlap. Processing is carried out well and most obviously, we like shaft mechanic. The only complaint may be inclusion of paper money, which are always not so nice to handle.
Coal Baron is pleasantly passing a fun game, that will make the greatest joy to families. Authors managed to correctly estimate balance between family game and strategic demands, and although scoring is more difficult, rest of the game is tilted towards entertainment in parents and children circle. Actual theme is tempting, but decision-making capabilities are sufficient to sustain interest among players for more games.
Designer
Michael Kiesling, Wolfgang Kramer
Artist
Dennis Lohausen
Publisher
eggertspiele, C and C Publishing, Delta Vision Publishing, Gigamic, Lacerta, Ludonova, Pegasus Spiele, R&R Games
Year Published
2013
# of Players
2 - 4
User Suggested # of Players
Best with 4 players
Recommended with 2, 3, 4 players
(75 voters)
Playing Time
75
Mfg Suggested Ages
10 and up
User Suggested Ages
10 and up
(22 voters)
Language Dependence
No necessary in-game text
(19 voters)
Category
Industry / Manufacturing, Trains, Transportation
Mechanic
Action Points, Pick-up and Deliver, Set Collection, Tile Placement, Worker Placement
Family
Admin: Better Description Needed!, Country: Germany, Theme: Mining
Primary Name
Coal Baron
Alternate Names
La Era Del Carbón, Glück Auf, Gueules Noires, Szczęść Boże, Szczęść Boże, Szénre fel, 炭鉱讃歌
Infos courtesy of boardgamegeek.com. More Infos.
Review: Coal Baron – miner's black work
Final word
Coal Baron is a hilarious family game, that lets you get on the elevator and does not move up. Instead, it plunges deep into the body of earth. There is coal and waits for you to bring it out of the dark. Players will have to use all their miners and send them to various missions throughout the factory. They can produce carts, fill orders or run to the bank for money. The most important, however, is moving lift up and down with loaded goods. Everything is controlled with interesting mechanism of actions, that can be used again, if players are willing to send more of their workers there. Individual activities are well connected and everything is well balanced for different numbers of opponents. But the game lacks interaction and fluidity is disrupted by overcombined scoring. But besides that, Coal Baron will delight your with its appearance and entertainment.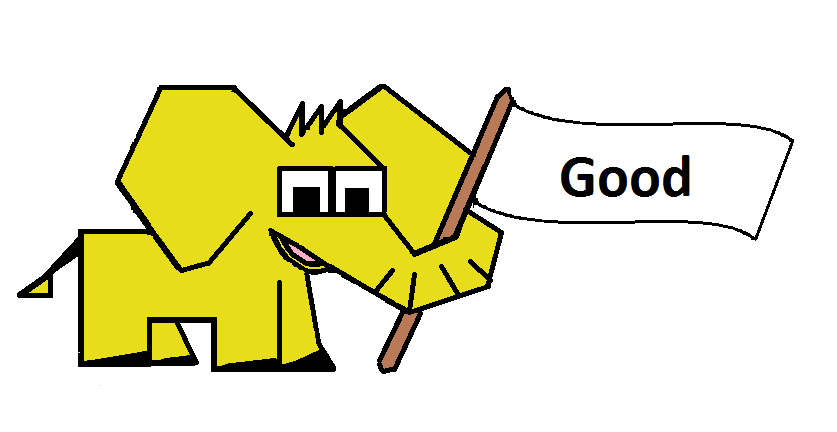 Pros
family-friendly game
interesting theme
actions are always available
increasing price
shaft going up and down
balanced for different numbers of players
Cons
lack of interaction
overcomplex scoring