In the last lesson, we each had to introduce an occupation, we want to become. All classmates have been the same: there is a policeman, astronaut, pilot, singer or athlete in our class. When I said, I wanted to be a lumberjack, everyone laughed at me. But today, I have had a high school degree of lumberjacking – I chopped down a tree with three well-aimed barbs – and while others have become lawyers, psychologists, I´m living my dream. I am finally a true lumberjack!
Do you know, how we cut down trees here in Korea? Like everywhere else on our planet! It takes proper muscles, well-sharpened ax and enough skill. And the last feature you need as lumberjacks is the board game Click Clack Lumberjack. The game comes originally from Korea from Gemblo company. But it was published by Mayday Games for our market, which provided us with review sample. Playmaker is Justin Oh and illustrations were prepared by Moosn!
The game is hiding in high box of thin cardboard. You can hear components inside move, so that you may not notice your hero – a lumberjack with an ax, who is printed on the box. Once we look inside, we find out, why box rattled so much. Inside is filled with plastic pieces – nine round pieces of the trunk (notched in four places), thirty-six pieces of bark, four color stickers of beetles and one large plastic axe. It all ends with rules on small sheet of paper.
At the start of every game, players take each stem piece and push four pieces of bark into it from randomly shuffled pile. Of nine completed pieces are then on a plastic base to create a tree. Once the starting player is determined, they can all gradually get to chop the tree.
But this time, players will not try to get it down as quickly as possible. Instead, they will be trying to hew it carefully. In each round, when its player´s turn, he has exactly two attempts with an ax. All the pieces, falling down the tree after the hit, belong to this player. If he manages to reveal the piece with a beetle, he can play again.
Duel ends, when tree has no remaining pieces of bark. Players get one point for each piece of bark, they had collected. However, everyone should be careful, because every fallen piece of trunk has a value of minus five points! Only after deduction of negative scores, players can infallibly determine winner with the highest point gain.
Click Clack Lumberjack is a simple game, in which its purely about finesse. It is a fast paced action game, that is primarily source of laugh together. There is no tactic involved. The only thing any player can ask for, is a little bit of luck. They can then search for a beetle and be rewarded by playing again.
Entire game is very fast and it does not change with number of players. With the increasing number of opponents, points get more divided and its more likely, that a tie occurs. At that point, game offers a funny discernment: players have to balance with an axe on their finger and he, who can do it longer, the better is he lumberjack.
Click Clack Lumberjack belongs to category of games, that you will either have vast amount of fun or none. It depends a lot on the nature of player and group, in which game is played. From that then fun unfolds, because if the players do not talk loud and do not want to look silly, then it is virtually impossible to participate in this game.
Tree is well made and holds the pieces on just right. It is therefore possible for really well-aimed shots, chopping the crust off and not slide out stem piece or even flip over the whole tree. Players must proceed with caution. And here is the problem, if you play with the children. They have to learn to approad it carefully in first games, because they like to push it all on 100%. But at the same time, this is an interesting way for them to learn fine motor skills.
Click Clack Lumberjack is a game of skill only for the right audience. It has absolutely simple rules and fits both the families and parties. It deserves commendation for its excellent processing and simple idea. You have to think about it for yourself, if you would enjoy being next Click Clack Lumberjack.
Designer
Justin Oh
Artist
Marco Echevarria, Max Holliday, Vincent Kim, Allison Litchfield, Justin Oh
Publisher
Gemblo, Inc., Cube Factory of Ideas, DG Games (I), FoxMind, Hobby World, Korea Boardgames Co., Ltd., Lautapelit.fi, Mayday Games, Siam Board Games, Swan Panasia Co., Ltd.
Year Published
2008
# of Players
2 - 7
User Suggested # of Players
Best with 6 players
Recommended with 2, 3, 4, 5, 6, 7 players
(28 voters)
Playing Time
10
Mfg Suggested Ages
5 and up
User Suggested Ages
6 and up
(12 voters)
Language Dependence
No necessary in-game text
(13 voters)
Category
Action / Dexterity, Children's Game
Mechanic
Physical Removal
Expansion
Click Clack Lumberjack Promo Cards, Toc Toc Woodman: Golden Axe Expansion, Toc Toc Woodman: Golden Core and Bark Promo
Family
Components: 3-Dimensional (3D), Crowdfunding: Kickstarter, Theme: Trees and Forests
Primary Name
Tac Tac Jack
Alternate Names
Click Clack Lumberjack, Gemblo Woodman, TacTac Jack, Toc Toc Woodman, Tok Tok Woodman, Wióry Lecą, Woodman, Семь гномов и зачарованный лес, ต๊อก ต๊อก คนตัดไม้, 伐木達人, 톡톡 우드맨
Infos courtesy of boardgamegeek.com. More Infos.
Review: Click Clack Lumberjack – school for woodcutters
Final word
Click Clack Lumberjack is a game you can win only with skill. Carefully chipping plastic tree is the only way to get the pieces of bark and thus become the best lumberjack with the most points. The game therefore offers no tactics, just pure and undisturbed enjoyment. Players should be able to laugh at their own misfortune, otherwise they will be bored. The game has great success in the right team at the party, but also at home in the family with children. Click Clack Lumberjack is fun.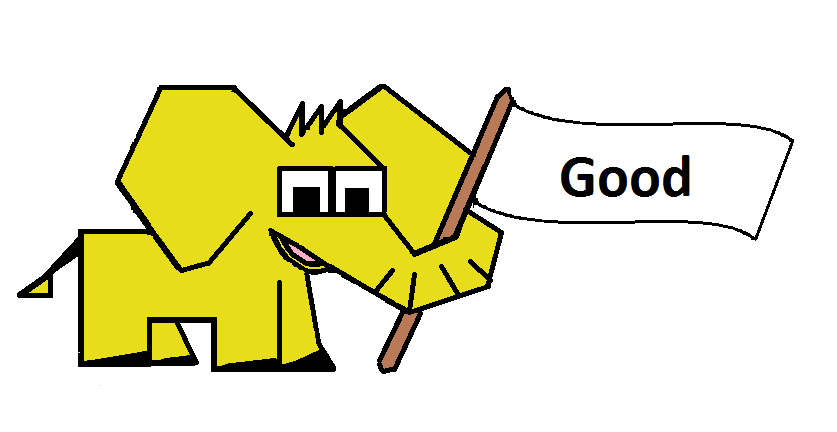 Pros
fast action fun
suitable for children and adults
interesting party game
perfect processing
learning motor skills
Cons
this style of entertainment is not for everyone