Sea level is exceptionally quiet today. No ripple on the horizon, sky clear, cloudless, ideal weather for all marine animals to look for surface. None of them expected, that there will be so many visitors appearing on the sea surface..
Suddenly the animals saw, that it was no room to swim up. The entire surface of the sea was blocked with prying bodies, that wanted to see, what is over these depths. Fortunately dolphin Tony immediately seized the opportunity and began to organize everything. Once there was a vacant space above, he offer it to the first fish in line. But the animals began to argue, they want to be in a group with my family. And that there is exactly five of them and they need to float right next to each other.. Thus began the history of marine puzzle Cinco..
This is one of fresh additions to family of games from Franjos Spieleverlag publishing house. Their qualities and interesting principles can be seen in some of our previous reviews, such as Kippit (review) or Black Box+ (review).
We gave you history of the game at the beginning of our article, but it is a little embellished. But who knows, what really occurred. In fact, it all began in 1958, when a game called 5ive Straight was created in USA. It was actually similar to Gomoku with creating a series of five members. And this is the direct parent of our game, although designers of Franjos, despite all their efforts, failed to get in touch with him. Precisely this is, why there was a delay in its publication until 2010, when Cinco finally came out. Authors also acknowledge inspiration coming from land of the rising sun and famous game Gomoku, which is a variant of a family game of Go.
We told you a little about the history of the game, and now it is time for us to finally look into the interior of a box. Cinco is in package, that probably won't capture your sight at first sight, if you are not big fans of abstract games. On the cover is a color drawing of game board. Whole game does not have any complex graphics nor outside neither inside of the box, so lid is covered with image of a color wheel with numbers in the middle.
These numbers will you see after opening the package, because they cover the entire folded game board. They add up to less than a hundred hexagon fields, numbered from the center to the outside. Right in the middle is the only free box and it is wrapped around by numbers from one to six, rotating and spiraling around snake-like back and forth to maximum value of ninety.
There is also three bags with stones. Thirty-five stones from one of three available colors will belong to one player. To play Cinco, a package of ninety cards is of no less importance. Numbers on those coards always correspond to one frame on the board. Rulebook comes in four languages in addition to German and English, there are also French and Dutch.
Players put a game board between them and shuffle deck of cards thoroughly. Each opponent will get four cards to start with and they do not show them to others. All other cards create a draw pile, which is necessary for further development of the game. Everyone must now choose stones of one color, he takes them all to himself. The task is all the same – be the first player to build single colored line of five stones in any direction.
Rivals take turns to move, where they have a choice of two simple options. You can either draw a card or play one. You must never hold more, than four cards. If you already have a full hand and your turn is up, you either play the card or throw all of them away and draw new ones. But it will cost you one full turn.
To be close to victory, it is essential to make out the most of cards played. Only with their use, you can place stones on the board and try to grab victory for yourself. When you choose a card with the number and play it, you can add one stone on the game board. Its position on the spiral is determined by the value on the card played, but not exactly. You can put a chip on any number of equal or higher value!
In this way, players take turns playing cards and placing stones until one of them succeeds. If one of your opponents runs out of stones in his reserve and no one has been able to create an unbroken line of five stones of the same color, game ends in a draw.
Cinco does not pretend to be anyhting else than advanced version of Gomoku. In fact, we've already had similar game from the same publisher, which was called Zoodiak (review). But Cinco goes even further, because in addition to your strategy, it adds also a small dose of luck into the mix.
You must use cards with caution and think it all out and always keep mainly those with which you have a chance of success. But this is not so easy, because you can throw only the whole hand away and not single card. Creating a line of tokens in this unique way is a completely different feeling, than when tokens can be played completely free on any free spot. At first, everything looks pretty much the same, but as the game board starts to fill up, you start to struggle more with options, cards in your hands provide you with.
Distribution of numbers on the board does not warp straight round, but you must first begin to get familiar with it. Each circle makes a jump and numbers rotation will change in the opposite direction. This makes differences between numbers not so big, but on the other hand, this layout is very flexible and allows for much better combining of stones.
What is much harder and more challenging about Cinco at first sight is preventing rivals in successful completion of their line of five. You have to be careful, because on hexagonal board its not difficult to overlook some opponent chance on victory.
In a three-player game, it gets even more interesting. It is here, that simplicity of the system really shows. Also a team option for three (and theoretically for six) players has its charms, in which teammates are sitting opposite to each other and try to work together to outwit a pair of opponents.
Cinco remains a simple twist of a tribute to the popular game. Yet, like mentioned Zoodiak, it enriches and adds to a simple game, bringing it to the next level by giving it a second wind. For all fans of Gomoku, this is a obvious purchase, others must decide for themselves, whether they like to play stones on numbers or not..
Infos courtesy of boardgamegeek.com. More Infos.
Review: Cinco – swirl of numbers
Final word
Cinco is a little game, which builds on place, where tic-tac-toe started it all. Creation of a five spot line is a target in here as well. Only the road to the goal is somewhat different. To put a new token on the board, you need a card with a specific number ,which limits you in your choices. Fortunately, card does not limit you to a specific spot, but only to all number, which are higher, that the printed one. So the tactic and placement remains the main thing even in this game, just as in the original. And its all about blocking the others again. The most pleasing is game with three players or in teams, where you get a nice experience. You can sometimes have trouble locating numbers, but you will never the less enjoy nice tic-tac-toe fun in the end..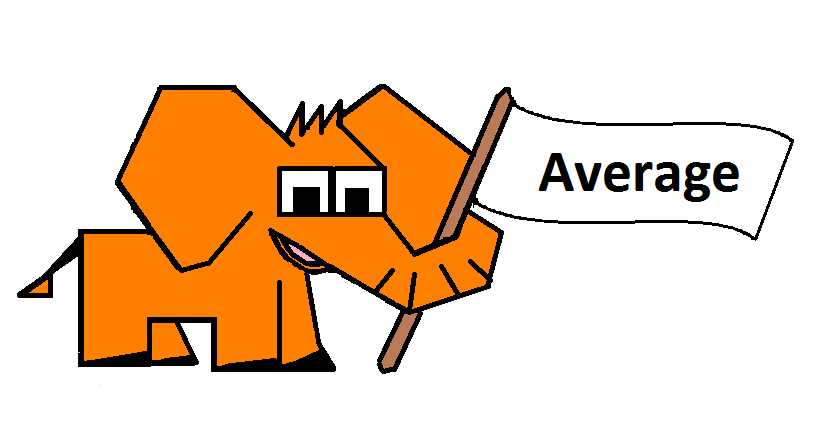 Pros
interesting take on tic-tac-toe
adds new tactics with cards
nice tokens
also for three players or even four in teams
Cons
orientation on the board is more difficult
luck in card draw