The jungle is really deep. Everybody knows it. There are little people there, who live in the trees and they call themselves Randolfies. They move only on the tops of trees, but there are also Prankers running with them in tree-tops. These creatures are branch guardians. But from time to time, some of them cut ill branch and once a Randolfie enters it, it breaks under him and he falls down.
Therefore, the small colored people had to learn to talk with the Jokers and reveal their lies. Whenever you see a Randolfie enter a branch, then he should speak with its guardian. Once he is sure, that Pranker is telling the truth, he dares to enter and continue his walk. But he does not manage always to see through every lie, because also their enemies are improving, they become better liars and guardians. So, when you go to forest, look up, spread your palms and you may be able to save some poor Randolfie..
And all this is contents of a game Ciao Ciao. Players take the role of both characters, that have appeared in our story. When they move, they become evil Prankster, but otherwise, they will be proud and human Randolfie.
All that is responsibility of author Alex Randolph, who invented the game Ciao Ciao. It got published by new company Drei Hasen in der Abendsonne coming from Uehlfeld in Germany. History of this game, however, began to be written sixteen years ago, when in 1997 was published its first edition and illustrated by the same person as the new – Johann Rüttinger. Today, we have a brand new and polished version of that for testing, but the gameplay does not differ from the original.
Inside the small box with green ferns, that swallowed fallen colored pawns, you can first see booklet with rules. They are listed in six different languages, including an English, French or Italian, but unfortunately Czech will again be seeked in vain. But Ciao, Ciao is not a complicated game and you can learn it easily from our article.
Under the rules is one big board corresponding to dimension of the whole box. You will find two surface waves lining under the wooden bridge (you have to punch them out and bend them) and a starting green arrow indicating the direction. The rest of the space is filled in green and there is in addition one numbered ladder, that will serve as points counter.
You must now bend those perforated pieces in a way, that they line the bridge with nine planks from the side. But you should put the whole playing board aside, so you can see beneath. There awaits you a flood of colored game pieces – nine for each of the four possible players. One black dice delivers a cross on two of its six sides – the other four are then numbered classically from one to the maximum four. Equally important aspect of the game is thin and tall cup. It is made of lightweight, but durable material and will be used in each round as a hideout for that dice.
At the beginning of the game, you have to put the board with bridge back into the box, so there remains space below – a place, where can helpless figures fall. You should choose a color and then take all nine characters. Dcie as well as a cup is now set next to the board. Each player now puts one of his pieces to starting spot – plank with the green arrow, where the bridge starts, and starting player receives that cup with dice in it.
The first part of each player's turn is to rattle with the die inside. But compared to other games, where you break it free, you must not let it go out. You simply place the cup with dice in it in front of you and look into the small body to see a number, that you rolled. Bowl is high enough, that noone but you is able to see pips on the dice. You could see a number or a cross inside, depending on your luck.
But this is only the beginning. You can tell the others any number, you want and not based on truth. But be careful, they must believe you! If none of your opponents has objections, you simply move your piece that said distance across the bridge. Before you pass the cup with dice to another player, you simply shake it. This way, no one will know, whether you were telling the truth or lying.
Often it happens, that someone from the others will not like your answer. Once rival protest against number you called, you have to show them real value. They will now discover, if you lied or not. And according to this, one of the pieces falls from the bridge into the abyss. If you lied, then it's yours, otherwise its opponent's.
The aim is of course to cross the bridge, but even in this case, your pawn is not entirely safe. If you do not have any figures left to cross with, but others do, the game still continues. While not rolling the die, but others can play spoil questioning. This fall but you risk your character, which is already at the finish line!
The easiest way to finish the game is, when a player successfully crosses over with his three pieces to the other side. At that moment, the game immediately ends by his victory. Often it happens, that so many characters are not able to cross the bridge till the end. Then comes a moment for scoring, which favors those, who arrived later. The scoring box is filled from one upwards, and who accumulate the most points, is the winner.
Ciao Ciao is not easy to characterize and classify. It meets all the parameters of family fun, but i tis also same amount fun for adults. By far the most important fact is simplicity of rules. Yet its still an attractive game, that is on a really high level. Whoever will try it, will want to play it again.
The game time is nicely short, but also single turns are going very rapidly. Players have constantly something to look forward to, in addition to participating in disbelief in opponent moves. You just have to be careful, because you only have nine figures. Ciao Ciao is great fun for two, three or four players.
It only depends, if you decide to follow the footsteps of truth, let others blindly guessing and push their pawns off the bridge or to risk and cheat at critical moments. The most important and the most difficult to decide are times, when you roll cross on the dice. To some the whole gameplay may seem just like guesswork, but if you like reading opponents or hide your thoughts, then this is exactly THE game.
Actually, the processing is similar to the original game. Every game designers also used a box to create place, where pieces fall. This time, however, with better use of space and no need to move figures at the end of their journey outside the board. The graphics are nicely tuned into green jungle, but still look nice. With a sturdy and narrow cup binds one more thing – thanks to the small space inside, it can easily happen, that after shaking with it, the dice does not change the result. But how could you actually know that?
Ciao, Ciao is exactly the game you would like to recommend to all distributors in non-English speaking countries. It is a nice, simple, yet surprisingly tricky. It will entertain you, no matter where you are or how advanced in board games you feel to be. And regardless of age. Who would not be happy, if he can double-cross the others? The game is full of betrayals and lies waiting for you to look through. And believe us (we have no dice hidden in our pocket): it is worth it!
Designer
Alex Randolph
Artist
Tomasz Larek, Johann Rüttinger
Publisher
Asmodee Italia, Drei Hasen in der Abendsonne, Drei Magier Spiele, FoxGames, Korea Boardgames Co., Ltd., Möbius Games, Schmidt Spiele
Year Published
1997
# of Players
2 - 4
User Suggested # of Players
Best with 4 players
Recommended with 2, 3, 4, 4+ players
(7 voters)
Playing Time
30
Mfg Suggested Ages
10 and up
User Suggested Ages
6 and up
(2 voters)
Language Dependence
No necessary in-game text
(3 voters)
Category
Bluffing, Dice
Mechanic
Betting and Bluffing, Dice Rolling
Family
Components: Game Box Used In Play
Primary Name
Ciao, Ciao...
Alternate Names
Ciao Ciao..., Niebezpieczna wyprawa, チャオチャオ, 챠오챠오
Infos courtesy of boardgamegeek.com. More Infos.
Review: Ciao Ciao – bluff for your life!
Final word
Ciao Ciao will throw you down into a whirl of lies and mistrust. You move with your figures based on a roll of a dice, but nobody can see its result – only you. This means, you can freely decide, whether to speak the truth or lie. Others have a chance to catch you in the act, if they decide. A convicted liar is immediately pusnished by his pawn falling into the abys. On the other hand, if somebody is blamed unjustly, then the accuser must fling over his own figure down from the unsteady bridge. Rivals are all trying to move as fast as possible, which leads to temptation to cheat. Only the first one, who succeeds in leading three pawns over the rift, wins. But also caution can be a way to victory in case nobody completes condition of three survivors. The later the pawn arrives then, the more points it gets. And this second option for the game to end leads to great insecurity and tension. Revealing each other lies is also enormous fun, because you never know, who is lying and who is not. You are simply trying to see through their plans. But beware, the risk of wrong accusation is grave. Whole match has perfect pace and its all over, before you know it. Ciao Ciao is suitable for every player of all ages, who at least sometimes likes to bluff a little.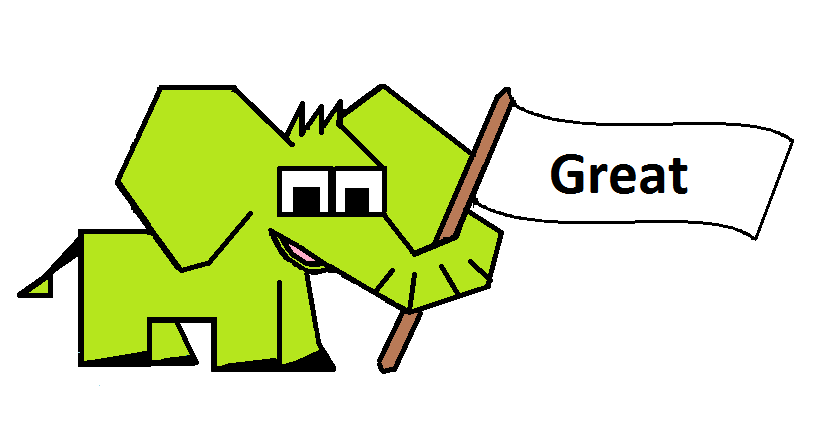 Pros
very simple rules
game suitable for everybody
great dice-bluffing
you must know, when to speak truth and when to lie
whoever leads over three pawns wins, but..
original scoring in case nobody fulfils victory condition
quick game
luck can be turned into your slave
excellent even in two