Every good chronicle can tell an engaging story, so you won't want to stop reading. With the tension on the next page, you will devour one word at a time. Well, that's exactly, what Chronicle is Middara. But besides reading, it will let you be part of all its adventures!
Chronicles of Middara is one great adventure called Unintentional Mallum, but it's only Act I, as the box subtitle suggests. Under the creation stands a signed group of designers Clayton Helme, Brooklynn Lundberg, Brennon Moncur and Ian Tate with the logo of Succubus Publishing. Surprisingly, the first Kickstarter campaign was quite small (compared to the final game size) with support from 3,000 players and $ 342,000 collected. And a few weeks ago, a new campaign to expand Act II and Act III appeared on Kickstarter and attracted a lot more interest.
The whole adventure is located in a huge box, that will captivate you not only with its weight, but also in content. It is full of massive books and manuals, lots of cards, miniatures and tokens. It's a mix, that won't let you sleep, because at the beginning you won't know what to do with it at all. The Chronicles of Middara are not subject to standard gameplay. At least not from the first moment. The rule book should help with everything, but it has nearly fifty pages. There are also gameplay videos, that give you a helping hand.
Chronicles of Middara is a spectacular story, that is not easy to describe in our classical way. So we choose a slightly different approach, because there is no need to describe the rules in detail. The whole story is wrapped around a story line, that fades into every adventure.
Players have four heroes to choose from at the beginning, everyone decides and splits them according to their wishes and then read the introductory text. But even these book passages may contain surprises, decisions and tests. To overcome them, players roll a pair of dice, adding the value of their hero's tested ability to their result, hoping for a higher sum.
But the main content and focus are encounters. These are the heart of the endeavor. For the most part, they include those classic elements such as character movement, fighting using dice, and trying to discover elements on the map. But even more, secret texts now are part of the gameplay. These paragraphs are hidden in red and can only be read from the story book with the help of a red decoder. Every such place (mainly totems and treasures), but later also story points, have their own rules and not only positive experiences can emerge from them. They are only revealed, when rules tell players to do so.
These surprises can bring wealth, but also enemies. And the fighting is interesting first of all thanks to the colored dice, because each has a slightly different composition of values. And individual characters and items can help players with this endeavor. On the contrary, adversaries have artificial intelligence written on their card, and the rules are simple – going through questions from top to bottom and waiting to see, which condition is met first. According to it, enemies now act.
Interesting part of combat is, however, built around magic. There, its only about the success of the magic effort, while the magic itself has given its destructiveness ahead. The maps are often quite small, so positioning makes sense. This is especially true because there are various deadly pits, slowing terrains and line of sight blocking situations.
Scenarios have each their own winning condition, but also the consequences of defeat. But players don't have to worry about seeing something they don't have. These texts are also hidden under the red scribbles.
But that's not all. In the stories, heroes might arrive in the city and have the opportunity to relax and catch breath. And as part of that, they will be given the opportunity to shop for items, improve their heroes and to acquire talents for accumulated experience. At the same time, however, they stop at the inn, where they learn about several optional side quests and even the possibility to go for some treasure hunting. Regardless of success, however, players can try this level again. This does not apply for side quests, that are one timers, no matter the success.
This is not the only way you can play Middara. In addition to the campaign, the box also includes a special crawl mode. This is a one-time match, that acts as a test runthrough, but also serves well for moments, when you don't want (or can't) continue on a big adventure. Even crawl mode can be linked into several episodes, that have ascending difficulty.
The reviewed game in a way resembles the hugely popular Gloomhaven, but is surprisingly much less known. And it surprised us a little, because Chronicles of Middara can keep pace with this legend in terms of experience very well.
The first problem real is, there is much more reading. There are just a lot of lyrics bound inside the thick book. On the other hand, players are not required to do the reading themselves, because there is a mobile application, allowing you to listen to the storyteller. The application is far from perfect, but fulfills its purpose. It is much better to listen to text from someone else's mouth, including at least a little phrasing.
Surprisingly, the whole game is not exactly difficult. If players really try and are careful, then losing is not likely. And even if that happens, usually the story goes on on a different path (yes, there are branches and words, that allow you to enter some places). Of course, cooperation remains an important element. The ideal number of participants is four. In this case, everyone controls only one character. At the end of the scenario, players can simply save their progress, note the accumulated experience and team finances. They will need it, because you can't walk through the whole adventure without tens of hours (approximately eighty).
Compared to other competitors, there are also other important differences. Most of all, we like the enemy's artificial intelligence, which is perfectly prepared. The sum from the dice is then added to the other advantages and compared with the defense of the attacked. No significant changes here.
Another star for the rating is definitely about discovering the content of the three mysterious decks, that are involved in the game. There are many surprises in them, as well as in the monstrous story book. It works a little differently, than we are used to, but the hidden passages of the text are a great solution to have many surprises.
The whole game will be accompanied mainly by a lot of small rules, for which is no place in our review. There are different features of the cards, they can be exhausted (and recovery is not easy at all), but can also be upgraded. There is also a skill tree from several categories, allowing you to model your characters fantastically to your own image, unlocking access to more and more powerful abilities. The game contains a lot of terrains and details, that you will enjoy, although it will conjure up more wrinkles in the first game (fortunately, many are not needed at first).
Obviously, in a game with such ambitions and scope, you can't count on playing for one or two evenings. On the contrary, it is strongly recommended, that you experience this game gradually. That is, why our review lasted quite a long time since we received the box before launching the second Kickstarter. It is this gradual discovery, that is what deserves the most attention.
It is also very daring to say, that the creators do not want the Middara world to end after releasing these expansion boxes. They plan to expand it further and offer new free adventures to download on their website. Such a goal is certainly noble, and we keep our fingers crossed for them to keep it true. If that happens, then Middara can become a real perennial on every gourmet's table.
If you missed Kickstarter on the second edition and all the extensions, that might be a bummer. Why? According to the authors, this game will not go retail and will be officially unavailable, as well as the 7th Continent (although, this is not entirely true now). Fortunately, until mid-October, you have the option to do a late pledge on the official site and earn your share, including your campaign exclusives!
From our experience, we must strongly recommend Chronicles of Middara. This is not such a challenge, but it certainly offers a really great experience. And that's why we play story board games. Chronicles of Middara is a delicacy, that every lover of drama and entertainment must enjoy from beginning to end.
https://middara-trilogy.backerkit.com/hosted_preorders
Designer
Clayton Helme, Brooklynn Lundberg, Brenna Moncur, Ian Tate
Artist
Stephanie Gustafsson, Alex Hansen, Hector Sevilla Lujan, Rhett Mason, Jon Troy Nickel
Publisher
Succubus Publishing
Year Published
2019
# of Players
1 - 4
User Suggested # of Players
Best with 4 players
Recommended with 1, 2, 3, 4 players
(74 voters)
Playing Time
60
Mfg Suggested Ages
15 and up
User Suggested Ages
14 and up
(22 voters)
Language Dependence
Extensive use of text - massive conversion needed to be playable
(11 voters)
Category
Adventure, Exploration, Fantasy, Fighting, Miniatures
Mechanic
Action Points, Cooperative Game, Dice Rolling, Grid Movement, Hand Management, Modular Board, Role Playing, Scenario / Mission / Campaign Game, Solo / Solitaire Game, Storytelling, Variable Player Powers
Expansion
Middara: Aboyama, The Rapturasque Resin Kit, Middara: Casual Nightingale Resin Kit, Middara: Casual Remi Resin Kit, Middara: Casual Rook & Suri Resin Kit, Middara: Casual Zeke Resin Kit, Middara: Count Dalv Resin Kit, Middara: Coven Mother Resin Kit, Middara: Dreamwalker Lymn Resin Kit, Middara: Faunus, God of the Nymphs Resin Kit, Middara: Girtiya, The Imprisoned Witch Resin Kit, Middara: High Priestess Circe Resin Kit, Middara: Jahzara, Deaspiritus Wishmaker Resin Kit, Middara: Kickstarter Cross-Promotion Pack, Middara: KS1 Promo Pack, Middara: KS2 Promo Pack, Middara: Leena and Sarrie, Dream-Animators Resin Kit, Middara: Lupercalia 2021 Pack, Middara: Lupercalia Pack Resin Kit, Middara: Pirates of Elenia Vol.1 – Chasing Legends, Middara: Psyche, Aphorism of Love Resin Kit, Middara: Silvia, Dark Mother Cultist Resin Kit, Middara: Taiga, Hedonistic Muse Resin Kit, Middara: The Cave Sickle Queen, Middara: The Collector, Middara: The Judge's Daughter Resin Kit, Middara: The Pit Boss, Middara: Tomoe Resin Kit, Middara: Trail of a Princess – An Opportune Tip, Middara: Unintentional Malum – Act 2, Middara: Unintentional Malum – Act 3, Middara: Vile Variations Adventure Pack Expansion
Family
Category: Dungeon Crawler, Components: Miniatures, Components: Standees, Creatures: Monsters, Crowdfunding: Kickstarter, Mechanism: Campaign Games, Misc: Forteller Audio Narration, Players: Games with Solitaire Rules
Primary Name
Middara: Unintentional Malum – Act 1
Infos courtesy of boardgamegeek.com. More Infos.
Review: Chronicles of Middara Unintentional Mallum Act 1
Final word
Chronicles of MIddara is a comprehensive game for all lovers of heavy adventure. In fact, nothing you can think of is missing in the box, ranging from a lot of miniatures to a huge flood of cards and a stunning book of stories. This makes it a great experience that can accompany you on the table even for a half year. And this is a great value for money spent. While you will not encounter too many problems and a lot of text is waiting for you, it does not reduce the overall quality of this box. Chronicles of Middara is a treat for connoisseurs.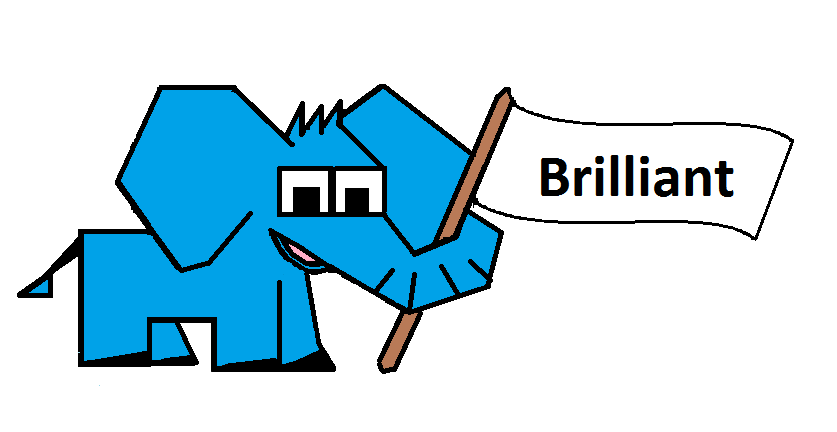 Pros
hidden passages of text
a huge portion of fun
the game continues in the event of defeat
one-off adventure option
lots of items and components
artificial enemy intelligence
magic
lots of delicate little rules
application with read text
Cons
lower difficulty
reading can be too much for someone
more heroes to control with less players