Often, we have to choose just one thing of two. We do not want to. We would have kept both, but sometimes, this is just not possible. New job or the old? Wife or mistress? Ferrari or Lamborghini? Windows 7 or Windows 8? Life is full of such decisions and it would be nice to have someone, who can give us advice. Such a soul mate, which woulb be related to our thoughts..
Choose One game will help us find somebody like that. This is hot news coming from Looney Labs and author Andrew Looney. From the stables of the company, who developed games like Fluxx (review) or recently Fluxx: The Board Game (review). But now the author visited field of party games with the help of illustrations by Derek Ring.
The whole fun is in specific box, that defies any classification. It is over five centimeters high, but it is narrow (about 10 cm) and short (about 20 cm). Dressed all in orange with two figures connected just with a mind reader, we talked about a moment ago. Training for telepaths begins now.
Due to the dimensions, you would hardly believe, that there are 300 cards hidden within. But believe us, this is the right number and game does not even needed any TARDIS (time and relative dimension in space) technology. When you weigh it agains number needed by Dominion, storing five hundred cards in a much larger box, it is certainly remarkable. With more enthusiastic feelings, we now uncover the lid, and encounter a huge pile of fun.
Everything inside matches the size of the box. It is followed not only by rules booklet, but also game board folded to thirds. And that all coming in orange. On the plan, you can find eleven concentric circles – ten of them numbered and one blue in the middle announcing to have found the winner. You do not need any more help to guess it right – you have to get to this region. Eleven correct answers, that's all you need.
Under these larger items, you find two hidden compartments. One huge store full of cards with orange tails. On their front, you will find yin and yang, light and darkness, air and vacuum – two opposites, that are waiting up to you to be the judge. Will it be a PC or Mac? Board games with pure luck or strategy? Among these two options, you can always decide, you will find cut them into two halves by a word OR.
We have kept the cutest part of the box until the end. Its tiny cloth bag, that contains your playing pieces. When we first opened it, we could not help, but laugh. You could play the game not only as a house, a car, or a rocket, but also as knob, nut or purple brain.
Whole rules take up only six paragraphs of text, that will explain everything, you need. It'll probably be just long, as description in our review. In the beginning you choose a token, which you will move on scoring board. Whole board can be put a little aside, because the main center of attention will be on cards.
Each player gets two answer cards for himself – one blue and one white, which each have one big question mark on their back. We have deliberately concealed these cards from you in the description, as they will serve for selection each round. You can choose blue or white answer, it depends only on you. And all this will take place initially in secret. In the beginning, everyone will also receive five random cards with themes (or questions, if you like).
Each round, one of the opponents becomes an active player. He selects one of the topics in his hand, that he finds appropriate and play that card face up in front of him. He must then read its text to others. At the same time, he chooses one answer card with a color corresponding, to whatever of those two options would he preferred.
Now it is time for others to play a blue or white card. They are trying to guess, what answer was selected by active player. If no one guesses the correct answer, active player gets two points immediately. On the contrary, all the correct answers mean, that no one gets any points at all. In the middle, there is option, that someone guesses correctly and other players do not. In this event, each player receives point for correct answer, as well as the active player.
Everybody moves his pieces by number of acquired points closer to the center. Player then draws back to five cards and at the same time can also discard any number of unwanted theme cards and take replacement for them. Game continues by next voting until one player reaches the center of the board. That player is the winner.
Choose One brings you at first glance only yes or no decisions, which should guaranteed a whole lot of fun coming with it. And most of the time it is really so, because the questions are fun and cleverly comprised. Players can choose only those cards, which correspond well with them, which is really good choice from the designer.
However, sometimes decisions for active players are really hard. You have conflicting feelings for both choices or vice versa would select both options, but you still have to choose. It makes very difficult to decide and not lie at the same time. Other players then can actually only make a guess, when you yourself do not know, what of those things would you prefer. And here's the biggest issue with the game mechanism – the game actually is not so much an effort to get to know each other, but guessing with a fifty-fifty chance.
The most important way to avoid this is to discard a card, that does not suit you or can not be answered. Choose One gets a significant plus points, because you are not so dependent on luck and drawing cards from the common deck. A game lets you focus on specific things, among which you have to decide and remains quite serious.
Although the game rules clearly prohibit lying, they at the same time encourage players to do so. You will be rewarded with two points for a situation, where neither player guesses the correct answer. And because there is no way to measure the truth and a lie, its only participants choice, whether they will cheat and use this mechanism to collect easy points.
Because the game divides points among more players very often, it can easily happen, that there is a draw in the finish line. In such a situation, they will not move forward at all and must wait to be the only player to enter the final box. This is unfair, because others get points normally and will easily catch up on you, although they were guessing lot worse during the game. And they might even win, because it then all depends on whoever gets points alone. And we are back to lying business.
Game is not significantly slowed down even with a greater number of players, because they all have a chance to get points each round. Figures basically sprint towards the finish line and the winner is determined by making errors. It is a game for multiplayer fun, because otherwise its too easy to get two points in the active player position.
We really must praise processing this time. This lightness was absent in Fluxx: The Board Game, which looked almost too seriously. This is in Choose One! especially true for the actual miniatures, which do not lack wit, and every time you enjoy, you can play with something else – like a hot dog for example. Who would not want to win, when playing for a hotdog? I'm sure everybody must also be happy to find a few blank cards in the box, that are waiting for your written pair.
Choose One is a game, that requires players to know at least a little about their partners. It is a pleasant entertainment for the evening with friends, you will learn interesting new informations about them. A large number of questions is certain to please and entertain you for a long time. Choose One party is not the best game in the world. It has its flaws correctable only by rule change. It will find its circle of fans and eventually it all ends up on the question: Should I buy Choose One or another party game? Perhaps, we have given you enough clues to be able to answer that question for yourself.
Designer
Andrew Looney
Artist
Derek Ring
Publisher
Looney Labs
Year Published
2013
# of Players
3 - 10
User Suggested # of Players
Best with 7 players
Recommended with 3, 4, 5, 6, 7, 8, 9, 10 players
(2 voters)
Playing Time
30
Mfg Suggested Ages
14 and up
User Suggested Ages
6 and up
(2 voters)
Language Dependence
Extensive use of text - massive conversion needed to be playable
(3 voters)
Category
Party Game
Expansion
Choose One! Promo Pack, Choose One!: Fluxx or Looney Pyramids, Choose One!: Fruitcake or Egg Nog, Fruitcake Fun Pack, Looney Labs Mammoth Fun Pack
Primary Name
Choose One!
Infos courtesy of boardgamegeek.com. More Infos.
Review: Choose One – find a soul mate
Final word
Choose One longs to become player of the big party game league and with its yin/yang idea, it suceeds for a moment. Players are trying to guess each other wishes and get points (similar to Dixit) for a correct estimation. There is an enormous amount of cards in the little game box, options are nice and funny, but the most ingenious thing about it is hidden in processing. Instead of regular pawns, you get some weird and strange objects (like a hotdog) and you can play as one of them. Each point received allows you to move across the board closer to the middle, where you may celebrate victory. But awarding points is done badly and incites players to cheating. When they lie, they can get points, while others receive nothing. Only one player may enter the final point, so several players can wait before the finish line, although they are making correct guesses. Choose One could be a nice party game, if there were not so many shortcomings. When you make some house rules, you then get huge amount of cards and a nice game.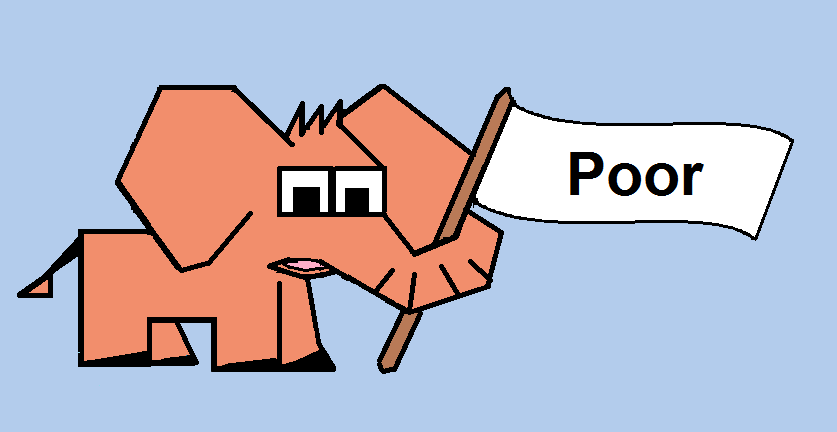 Pros
enormous amount of cards
beautifully simple pawns
nice mechanic of choosing between two things
Cons
game rewards players for cheating
incomplete rules
finish line might be crossed only by one player