They're here again. The extortionists from the castle. People look at them in a hostile way, but it will not help. Still, they have to surrender taxes and save on their own family. Some will have trouble surviving through winter, but king's servants do not care. Our only hope is a chicken, that runs in nearby forests. Tax collector will have to go back through the woods and the warder may steal them and return them back to us. Its our only hope.
Each of players takes on the role of one of these liberators. The whole game is set in the animal kingdom of hens and cocks. It was created under the auspices of Zoch Verlag by designer Matt Loomis. The elaborate illustrations were created by Alexander Jung and presented their work together at the Spiel 2017 fair in Essen. The game was originally released by Minion Games in the US.
A small box is housed by a picture of castle tower, a watchman waiting at its top, and behind his back, Robin's party is quietly climbing from the tower. At the beginning of the game, players will remove the cards from sets according to the number of participants. From the loot deck, each of the participants will randomly draw three cards, rest will create a deck in the middle. Depending on the color selected, they will also receive the alms – a stack of fifteen pieces.
In the middle of the table, a selection of locations is placed into three rows and the same number of columns will be created from the second pile of village cards. Players also sort the castles according to the values into several piles, which put them in a row with the day-up side up. All the competitors then determine the starting order.
Players alternate by placing their cards on a pile of castles, and the instructions on the castle card tells them, which cards are to be played up and which down. This is because there can be several cards at each castle. They have different values. Right in the second phase, players just discard these cards together with the top card of the pile of castles they belong to. These new profits will be immediately examined and sorted out into front of them. Each of the castles can only be excavated once.
As a result of the devastation of the castle cubes of alms can usually be collected. Player takes them into inventory and then spreads them on village cards, one cube per location as their charitable hero wanders in an uninterrupted line (connected in a so-called snake). The player may choose a starting town. Cubes always have to be placed on the first loose box.
After splitting all the alms, the end of the round takes place. Players then take a new set of cards and refill the castles. The game continues with other rounds until the time, when card pile is empty. At that point, there is a time for final scoring, where players are rewarded for all prey cards. There are lots of different types, and everyone scores a little differently and vice versa, some points are subtracted. It's a good idea to play the castles with picture down. But the points will also bring alms in the villages (according to the placed cube) and castles. The player with the highest sum can celebrate the victory.
Chickwood Forest is a card game, in which only points are collected. The aim of success is the correct and tactical attachment of cards to the castles. That's because the negative ones should players try to hide. Sometimes, however, it is a good tactic to cover even positive card to discourage rivals from collecting this pile. They have to combine it with their current position in playing order.
This tactical magic is actually the most important thing, what players are waiting for in this box. Placing cubes is just about choosing a good starting position to maximize profit with alms.
The biggest spell and catch is a great deal of different cards. They provide solid variability and a good feeling, but at the same time, players must also have an overview, how they all work. To do this, it's good to have an overview card at hand, but it is sometimes difficult to keep an oversight. This makes the game a bit slower as players always need to think, which cards are best for them.
To enhance the experience, legendary prey can also come on for experienced players. There is only five of them, but even such bit disturbs the struggle for castles. It's great, that everything players will do during the game, is scoring. And because points can be gathered so often, nobody can figure out, who will ultimately be the winner.
Cards in hand are dealt to players at random. But they do not yet determine, what eventually gets into scoring set. All there is focuses on the player and his ability to risk and read the intentions of his opponents.
The matches are surprisingly long. This is because game is focusing on points and the absence of any stronger theme is mainly pointing on more experienced players. They will appreciate it, if they want to relax from more complicated and longer games, but they do not want to play true easy fillers. The number of cards is only for two and five players, so in three and four it is simply longer. In two, however, the game is far less fun.
Chickwood Forest is a game with hens and graphics corresponds to it. There are a lot of icons on the cards, that you probably will not know about. Fortunately, the progress of the game is very simple and it's all about just a few selections and types of cards. Chickwood Forest is a card game for advanced boardgamers, but without any significant tactical options.
Designer
Matt Loomis
Artist
Alexander Jung
Publisher
Swan Panasia Co., Ltd., Zoch Verlag
Year Published
2017
# of Players
2 - 5
User Suggested # of Players
Best with 5 players
Recommended with 2, 3, 5 players
(8 voters)
Playing Time
45
Mfg Suggested Ages
12 and up
User Suggested Ages
12 and up
(3 voters)
Language Dependence
No necessary in-game text
(1 voters)
Category
Bluffing, Card Game, Fantasy
Mechanic
Area Majority / Influence, Betting and Bluffing, I Cut, You Choose, Open Drafting, Set Collection, Turn Order: Auction
Family
Animals: Chickens, Folk Tales & Fairy Tales: Robin Hood
Primary Name
Chickwood Forest
Alternate Names
俠盜羅賓雞
Infos courtesy of boardgamegeek.com. More Infos.
Review: Chickwood Forest – chicken Robin
Final word
Chickwood Forest is not a game, that would offer some surprises. It's just the playing of cards to castles and their profits. However, identity of players is not known, so it is possible to surprise the opponents unpleasantly. These bluffing options, along with various cards and types of point profits, are the most exciting features of the game. The game is longer, but quite fun. Chickwood Forest is certainly not a disappointment, nor does it offer any extreme enthusiasm.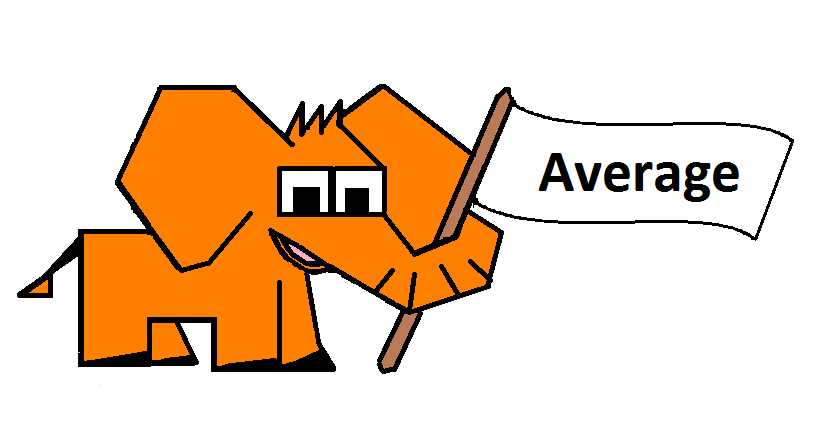 Pros
lots of scoring options
opportunity to bluff
a simpler game for players
dice alms
Cons
in two weak
no topic
long match