Everyone forgot about the hens. They lived alone in the chicken coop, they had to learn to take care of themselves, and with that, their brains have disproportionately grown. They quickly went through the steam period, and suddenly they were on par with us with all their grain-based computers. And from there, it was close to the first hen in orbit. But in 1998, NASA missed their window and did not see them launch or land. But the development moved forward and 20 years later, the hens invented time travel!
It is at this very moment, that we players enter the henhouse and start learning alongside the elite unit. But players will first have to survive in the merciless world of time whirls in the board game Chicken Time Warp. It was created by Jesse Harding and produced by CrashStache Games, and thanks to Kickstarter, this box was published for the whole world and also delivered to us.
All the hens are hiding in a tiny box, where the total set consists of more than seventy cards. Players first use a set of eleven timeline cards, which they spread out in a row to create their timeline of ten minutes. Time window card is place dat the very end, marking the only moment, when chickens can return home. Each player chooses one character and also receives four cards from the shuffled deck.
Players take turns, each time at the beginning of the game. Therefore, the active player turns the first covered card face up. Thus, the timeline shifts toward a dramatic ending. Then he can use one of the cards in his hand, which allows different actions (steal, swap). It is not obligatory to show the card.
At the end of his turn, the player draws a new card from the deck, even if he has not played any in his turn. However, drawing a card may have consequences. That player's character may die from unexpected circumstances. This occurs as a result of drawing a You Dead card. At this point, the player places his character card on the timeline, near the current minute card to indicate the time, at which he died.
There are also Clux Capacitor cards in the draw deck, which return time three minutes (= cards) back. As a result, the heroine hens can return to the game, because their death will not occur at all.
Players take turns playing cards, dying and returning until one of them manages to escape the timeline within his turn. To do this, the player needs to have an escape module card in hand at the right time and play it. But you can also win by remaining the only survivor, while the rest of the time team is dead.
Chicken Time Warp is a card game decorated with an extremely original theme. The game of hens traveling through time has great potential to entertain. And this absurd atmosphere is the first step to success. That's because you will access the small box with the right expectations.
You will assume crazy fun and you will get exactly that. The course of the game is very chaotic, but players still have little control over the game. Even if bad luck discards them, you just have a little bit of luck or the right card in your hand and you can come back to life.
This returning to the game is kind of like the most classic of card games – Uno. Thanks to the hope of recovery, players sit at the table even after elimiantion, and overall knockout is not such a problem. But is still is, of course. However, if you are playing such a card, you must always consider which hens get revived. Sometimes you can help your opponents as well and you might not want that.
The end of the game may stretch slightly. You can already think of victory, but someone just flips the escape card back face down and you will be out of luck. Then another player can return the time by three minutes and suddenly the game is far from being over. Nevertheless, timelime is gradually getting shorter as a result of the Time Slips Away, which causes the card with the highest sequence number to disappear.
Generally, the games are dynamic and reasonably long. The time expedition gets ridiculous ending in some thirty minutes, and even that in extreme cases. However, we recommend higher numbers of participants, because only then many cards will make a real difference. Their skills are significantly focused on attacking others and there is nothing better, than having sufficient choice.
Chicken Time Warp is a fun card game, that does not také itself seriously and neither should you. And if you join the game and you only want to have fun, then you get fun with the original concept in its small box. But even the timeline itself and returning in time is greatly undemanding and gives players a sense of uniqueness. Chicken Time Warp is a chaotic game of the future.
Infos courtesy of boardgamegeek.com. More Infos.
Review: Chicken Time Warp – hens on a journey through time
Final word
Chicken Time Warp is a crazy game about time travel, where the hens eventually compete for a single return point. It is a game full of conflicts, fast moves and chaotic chance. You never know, when bad luck will take you away and you will be eliminated. But if you have the right card in hand or it is played by others later, you can return to the match. And this very original approach to knocking out the players and it makes Chicken Time Warp a very interesting card game, that stands out with fun.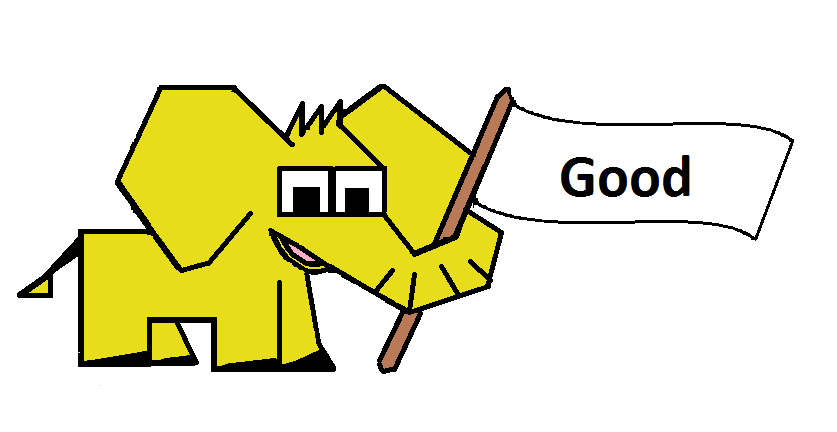 Pros
theme
chaos
fun
possibility to return after elimination
game length
Cons
chance
chaos
player elimination