It is time to become God. And not the worthy who gives you a helping hand when you get a lollipop. These current gods are terrible lords and even worse enemies. Laughing at blood, fighting and violence. They do not respect anything and they do not bow before anyone. The world is built by warfare, where only the memory of our race reaches. And now they seem to be catching breath for the last decisive battle.
Welcome among the deities, who have never heard of good deeds or mercy. Welcome to the world of Chaos in the Old World game. Designer Eric M. Lang invites us to look for our home in his popular Warhammer world. And he created this game in 2009 with the help of several illustrators.
Chaos in the Old World is a game that will soon be a threatened species. Games Workshop, license holder of Warhammer, has stopped its cooperation with Fantasy Flight Games, and has actually brought many board games into chaos and ruin. Well, and one of them is Chaos. But it does not stop us from testing it and telling you a bit about it. Besides, you still have some time to go shopping in stores or look for it on eBay. And why should you want it?
Its obvious pretty much from the bloody creature sitting on the casing with the bloody big sword above him. Inside this dark box is a large folded board, that will rest on your desk and spreads a map divided into nine regions. But next to the stretched piece of skin on which the map is drawn, there is space for other elements – four circles of threat (that are attached to the board before first game), point score and also card spaces. It is here that the players begin their preparation when they spread out some randomly drawn tokens into the old world.Together, they set all the rotating pointers to the starting position, while placing the prepared packages on the marked places.
Each player chooses their side of the conflict and, accordingly, his warriors are also assigned to him. Everyone takes miniatures in his chosen color. Together with a pile of figures, rivals will also receive an overview card of strength, but also other objects of his color – tokens of power, corruption and points, but also chaos cards and enhancements. Players place their tokens – one on the score track and the other on their own scale of power. All other tokens, dice and cards are all set aside for now.
The whole bout is made up of several rounds where players cross each other across all six stages. The turn order of the rounds is clearly determined by the gods. At the beginning of each round, everything will become with start phase of the world. This means revealing the upper card with instructions that players must immediately follow. The card is then set aside to the old world scale, where the cards gradually move to the right as they are pushed out by new ones. Even during the next rounds, these cards will affect the progress until they are removed.
Then each player draw cards from his chaos deck and at the same time also reset their strengths, or return token to number of points their race determines them for each round. The same goes for the number of chaos cards.
The next phase is one of the most important. Players are waiting for new units to add to any region on the map where they already have a representative. Neighbouring area is sufficient. Instead of a new miniature, player can play a chaos card from hand. Everything is worth the price in the form of power, that has to be spent. The opponents alternate in one action at a time until the moment when they run out of power. However, such a chaos card is not only played on the table but directly in one of the regions where there are positions ready for them. Their texts then affect the location from that moment on.
The movement is followed by combat. These occur in all regions where followers of more deities meet. All available figurines add to their owner some assault dice, that they will be rolling. And each rolled number of four or more means a hit. These injuries can player divide between all enemy units and try to cope with the number of injuries to defend the attacked figurines. Such a character must be turned over to the side by the owner to indicate that it will be removed from the board.
Winners have now the best moment as they are going to be rewarded for their achievements. Points are awarded to all players for the territory controlled by their units (which is also bound to the value of chaos cards). This depends only on their number. But god will receive points only if his power exceeds the overall resistance of the territory.
But there are cultists among the miniatures of all the gods and their presence does not suit to the inhabitants. For each such piece on a location, players will add one corruption token instead. After reaching a dozen of tokens in one such place, this site is destroyed. This brings with it the release of a new destruction card that is placed in this region. Under the rules of a revealed card, individual gods are instantly rewarded with victory points for their share in liquidation of this place.
Players are expanding on the map, getting points in two ways and playing one round after another. At the end of each one, they remove chaos cards from the board. Participants can also turn their threat pointer one step further. Each race has different conditions for the procedure. Right away, the owner receives a reward that can take many different shapes. The game continues until someone meets one of the victory conditions, not only reaching the point limit, but also winning over a wheel of threats (shifting it victory). Game can also end without a clear winner, by drawing through whole deck of old world cards or by destroying five locations. In the latter case, the player with the most points wins. But the surprise comes, if the old world cards run out. Residents rebel and all gods are defeated!
Chaos in the Old World is a game full of fights for domination. One position after another falls into the hands of the enemy, but you will not. Points and victory can be obtained in other ways. There is a lot of variants, but most of them require a profound attack on opponents. This game will definitely not be fun for the peaceful and quiet players. This is a real cutthroating deal!
And that's what it really is. Players are struggling for every centimeter of territory that brings important points. But as we have suggested, it is by no means the only way to win. Points can be acquired differently. But each player can concentrate calmly on a completely different path.
Everyone must keep in mind that the battle of dominion can not be dragged for too long. Their time is clearly limited, because otherwise there will be rebellion and no one will win. This is probably the biggest failure for rivals that is worse than the loss of an individual. The gods have lost their influence in the Old World and will never be able to return. Fortunately, you always have the door open for another rematch.
Would you want to? Definitely yes, because this game has lots of dramatic nooks that you can enjoy even after many games. Each battle has its own story that you'll play in your head long after it's over. And if you play this before falling asleep you're still considering what you've done wrong and replaying your entire fight, it can only be a sign of a very good game.
The gamplay is also fantastic due to the great emphasis on asymmetry. The races are really different with changing options, units and miniatures. Everything makes it look really nice on the plan, and the overall impression makes a difference.
There are only three or four players on the map each time. It is a relatively large constraint, but the game is balanced all the time. All side have a chance to win and usually lose by making their own mistake. At the beginning, of course, it's hard to get used to all the rules, and that's why Chaos in the Old World is a game for an experienced audience.
The game is truly strategic with profound implications, despite the small space on which the figurines and the battle take place. And despite this very important battle element in which luck plays a partial role (whether in cubes or revealed cards), the whole game, despite a lot of thinking, usually ends after two hours. And sometimes less.
In addition to the things mentioned above, there are other folds and protrusions in the rules that further deepen the battle. There is a stack of tokens, that govern the rules of location, villagers whose killing can bring points or tactical early hits. They offer you the chance to kill enemies before they attack you. And we have not talked about a lot of card effects, whether the old world or those of the players.
Chaos in the Old World is simply a great fun for all who like atmospheric entertainment, but they are also not afraid of a lot of strategic decisions. Without these victories, it is simply not possible. Chaos in the Old World can be recommended to virtually anyone who wants way to more advanced games.
Designer
Eric M. Lang
Artist
Tim Arney-O'Neil, Kevin Childress, Andrew Navaro, Brian Schomburg, WiL Springer
Publisher
Fantasy Flight Games, Edge Entertainment, Galakta, Heidelberger Spieleverlag, Hobby Japan, Nexus Editrice
Year Published
2009
# of Players
3 - 4
User Suggested # of Players
Best with 4+ players
Recommended with 3, 4 players
(412 voters)
Playing Time
120
Mfg Suggested Ages
13 and up
User Suggested Ages
14 and up
(84 voters)
Language Dependence
Extensive use of text - massive conversion needed to be playable
(85 voters)
Category
Fantasy, Fighting, Horror, Mythology, Wargame
Mechanic
Action Points, Area Majority / Influence, Area Movement, Dice Rolling, Events, Hand Management, Role Playing, Take That, Variable Player Powers
Expansion
Chaos in the Old World: The Horned Rat Expansion
Family
Components: Control Boards, Components: Miniatures, Setting: Warhammer Fantasy Board Games, Theme: Villainy
Primary Name
Chaos in the Old World
Alternate Names
Caos en el Viejo Mundo, Caos nel Vecchio Mondo, Chaos dans le Vieux Monde, Chaos in der Alten Welt, Chaos w Starym Świecie, ケイオス・イン・ジ・オールド・ワールド
Infos courtesy of boardgamegeek.com. More Infos.
Review: Chaos in the Old World – a land of ruins
Final word
Chaos in the Old World is a great achievement, that has its charm even after years of existence. Players each take the role of one god, each with a little different possibilities. The match itself is very interesting. Replayability is high due to many different components as well as minor effects of coincidence. For the most part, the course is strategic and offers many ways to win. Chaos in the Old World is a clear choice if you want to fight for territory and at the same time want a proper juice and atmosphere.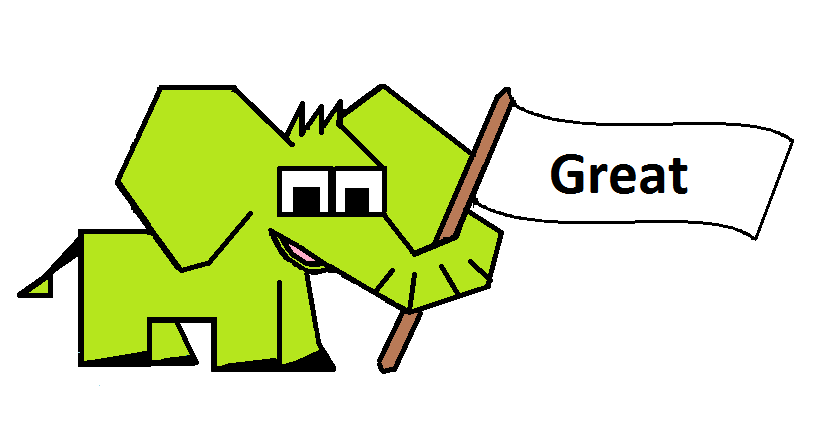 Pros
more ways to victory
asymmetric battle sides
very tactical
dice comfortably complement the experience and enhance the atmosphere
excellent processing
players may all lose
reasonable playing time