There was a disconcerted roar in the dark mountains. At first, there was only one voice, but the longer he sounded, the more his throats were added. But no one heard them. Only a few days later the archers of the north knew the horror of the Bergrisar giants. Fortunately, every Viking fallen warrior gains honor not only for himself but also for his tribe. When leaving to Valhalla, he will leave his legacy to the survivors.
All this happens in the world of Midgard, that will be your homeland in Champions of Midgard board game. Well, not directly in the basic box, but in the expansions. We have joined this story with two new boxes, that add new stuff and are called Valhalla and The Dark Mountains. Under both of them is signed designer of the original game – Ole Steiness. New expansions appeared on the market in 2017 with Gray Fox Games logo and exists in the European distribution of Esdevium Games.
These are two boxes always with some thematic picture on their lid. Valhalla, however, shows a hero leaving this world indicating detail of the ship in the flames, Dark Mountains show us their own full beauty. Inside, players have all the imaginable components, that might be useful to their heroes, but also can harm them. There is always a small supplemental board with positions for enemy cards and for fighter dice. Great emphasis is also in this game placed on dice, so they can not be missed even in one box. And then there are lots of cards, tokens, but also two new boards for commanders.
Champions of Midgard are very competitive game. Each player becomes one Viking leader who uses his workers. The monsters have plagued the whole country. Players can hire fighters and send them on expeditions to defeat any of the creatures threatening whole land. However, a good number of successes must also be achieved at the right time. Adventurers can also hop on a boat on expeditions to bring them more glory. After the number of rounds played, they all add up points for the various achievements, not only monsters that were defeated, but also their assets.
Each expansion offers something a little different. Closer to basic impression is first expansion, called The Dark Mountains. Main theme here is the awakening of the giants Bergrisar, who will appear on their separate board. This includes travel cards on the ground.
New warriors – archers – get to the game with this expansion. They are quite strong enough to help players against new enemies. Every Bergrisar also is connected to his own long walk on the ground, which needs to be evaluated before a battle takes place. Thanks to these effects, however, all fighters may not arrive at the destination due to various unexpected events. But they can also find a solitary warrior and hire him in their services. Usually, however, they will lose some coins, whether they receive something in return or not.
But there are also components in the box, that will further enrich existing decks. Players will get new enemies, that will start to pest the whole continent. There is a troll lord, which is a very strong nut, and his destruction will allow the player to throw away a single token of guilt. But there is also Mist Walker, who immediately retaliates for each strike and kills his opponents on encounter. Rune deck will also get some new cards.
We have already mentioned new heroes – there are two of them and bring new skills to the mix. Traveler Jorunn can get two points of fame, when his hero travels far away. Ragnhild is very versatile in the use of weapons and player can choose any of the dice available for battle.
Its easily seen on the content, that this is the first extension. It moves forward very carefully and adds just tiny improvements. Overall, the game's variability increases, but there is no real innovation in there. But it does not matter, because new opponents, warriors and travelling make the game more interesting, than the original box.
But how does the second expansion called Valhalla succeed in making the game more advanced? It also gives the players the right to place a new board on their table, which is a place for blessing cards, but especially for epic monsters! Several of them will be revealed at the start of the game and they pose a real threat to all.
New heroes are not the only thing, that will change setup of player's characters. In addition to the classical set of starting resources, they will also get a leader. It is randomly distributed and includes one leader dice in front of every player. This is a secondary skill, that can be used in a fight, when a leader dice is successfully rolled (if the helmet icon is rolled). Players can get different rewards or even chance to take another action.
In front of every player, there will also be a new burial site. This is where players can store souls of their fallen soldiers. There are tokens for each type of fighter in common stock. So if a soldier does not survive a battle, his owner takes a piece with the corresponding symbol and places it on his burial ground. These chips can be spent on blessing. These are four, each with a clear price (symbols) and an effect that is immediately executed.
At the same time, this is the only way for the defeated leader's dice to return to battle. These blessings are quite different, so there will always be an interesting offer. Some are one-time, others will allow players to gain some advantage (eg source) until the end of the game.
But tokens can also be used in a second way to fight epic monsters. They have a printed price that is not at all low (six symbols). Monsters bring a lot of glory points for the one who defeats them. But they come in final numbers and are unique creatures.
This time, two different types of fighters – berserker and shieldwarriors – will hit the game again. These come again with different symbols on dice. The latter can defend and attack at the same time! But the berserkers are always the first to get injured by the monsters who defend themselves. That's because they're all over the place and they receive many wounds.
Even this time, several expansion cards have slipped into the box. The packages concerned are fate and rune cards this time. Additionally, there is a better business in line of variability. All this is just such a small bonus, because the main addition here is the opportunity to get a blessing.
Second expansion is richer on the new elements. It brings especially unique and unforgettable monsters from Nordic mythology. And each of us wanted to fight against them, being the first to get his heroes there. But the biggest news is souls in Valhalla. Every death of your warrior makes sense and can be used once more. Sometimes it is even understandable to send dice to a certain death, because it can result in a significant gain.
Both expansions look beautiful and fit perfectly into the original game. Moreover, thanks to their fine features, they do not influence the length of the game or on the impression in different numbers of players. All this remains the same. Graphics may not please all, but it's an ideal combination of fantasy and Nordic environments.
Valhalla and The Dark Moutains are great expansions. Especially when using both, existing decks are also being enriched by their content. You will also get some new mechanisms for your money, but above all, brand new experiences in the Nordic country. Both are good, but if you only have to choose one, then definitely go for Valhalla.
Designer
Ole Steiness
Artist
Gjermund Bohne, Víctor Pérez Corbella, Andre Garcia
Publisher
Grey Fox Games, Corax Games, Czacha Games, Lavka Games
Year Published
2017
# of Players
2 - 4
User Suggested # of Players
Best with 4+ players
Recommended with 2, 3, 4 players
(23 voters)
Playing Time
120
Mfg Suggested Ages
10 and up
User Suggested Ages
10 and up
(5 voters)
Language Dependence
Moderate in-game text - needs crib sheet or paste ups
(3 voters)
Category
Adventure, Dice, Expansion for Base-game, Fantasy, Fighting, Medieval, Mythology
Mechanic
Dice Rolling, Open Drafting, Set Collection, Variable Player Powers, Worker Placement
Expansion
Champions of Midgard: Valhalla – Dark Vordr Promo Card, Champions of Midgard: Valhalla – Kes Bakyr, Champions of Midgard: Valhalla – Sikling Promo Pack, Champions of Midgard
Family
Crowdfunding: Kickstarter, Game: Champions of Midgard, Mythology: Norse, Theme: Vikings
Primary Name
Champions of Midgard: Valhalla
Alternate Names
Wojownicy Midgardu: Valhalla, Чемпионы Мидгарда: Вальгалла
Infos courtesy of boardgamegeek.com. More Infos.
Review: Champions of Midgard – Valhalla and The Dark Mountains
Final word
Champions of Midgard is an excellent worker-placement, which is getting even better with expansions. Both are good and enrich the game in different directions, but Valhalla, with its emphasis on the use of souls of dead warriors, is much more interesting. Overall, however, you can enjoy the new content adding to decks, that you already know by heart (new come from both boxes). New fighters will allow you to better prepare for monsters, but they also get stronger, so it will not be easier. And so says the law of accountability: when you visit The Dark Moutains, Valhalla is probably waiting for you.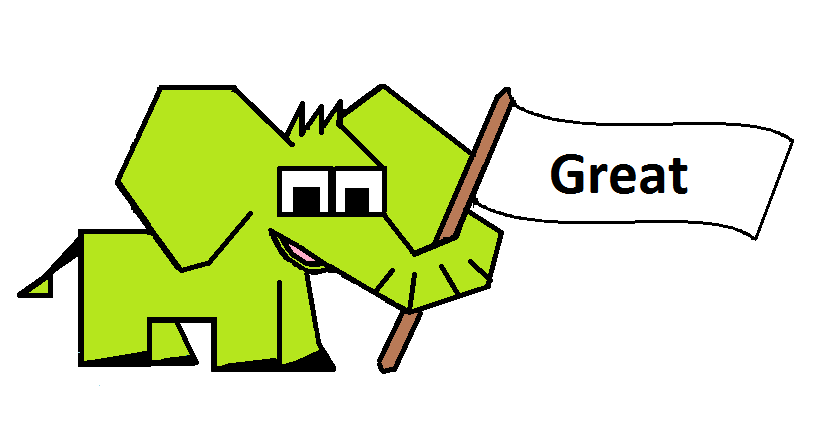 Pros
lots of new variability
victims
new types of fighters
great enemies (especially those epic)
great graphics
enriches but does not prolong
Cons
The Dark Moutains expansion adds nothing essential