And here it comes again. I already commanded the Romans, soldiers in the second World War, but I have always wanted to be the head of the Vikings Council. And there can hardly be a better opportunity than right now. Old Jarl left mortal world with no descendants and successors. Instead, anybody in the clan can sign up, but he'll have to prove he's worthy. Only one will eventually master all the tests and rule them all!
We too can feel like travelers in time. Once we open box of this board game, we'll move into the past. And this new creation is named Champions of Midgard and invites us to the world of Vikings. Ole Steiness created it under Gray Fox Games flag with Victor P. Corbelly's drawings. In Europe, Esdevium Games will take care of distribution.
And such a lawful jar does not expect any quiet rule. That is also true for his election, because this honorable position will belong to the candidate, who will earn it in many battles. This is already indicated by the lid of a square box full of monsters and war axes. Inside the box, there is a game board rotated into portrait position. The map shows not only the world of the clan, but also the land beyond with sea full of mythical monsters. And their head can bring endless glory.
The plan is placed in the middle of the table, equipping it with round token and above all tiles of boats and various cards – not only monsters, but also runes, fate cards or merchant ships. Every type has its position on the board. Individual participants choose their Viking leader, get workers of one color and also a starting stock of raw materials together with first soldier (represented by a dice). They place their round token on point counter and get one card of fate in their hand. All tokens, figurines and dice will begin their pilgrimage next to the board.
At the start of each round, new cards appear in many locations. Usually, this means enemies, whether near a village in the mountains or far beyond the sea. They always spread fear and people around ask for help. The offer is improving as new cards are added each round. And even travel or rune cards. There will also be an offer of Viking warriors for hire – adding a dice of each warrior type (axemen, archers and swordsmen).
At that moment, players and their workers come to action. One after another, rivals can send one of their figure on any free position on the board and thereby sign up for a given opportunity to gain resources or fight. Not every location is evaluated in the same way, so while some players will wait for it, another get instant earnings (new dice, raw material or glory).
Usually, however, players will want to use their army of dice and fight enemies. If they're located on land, then it's just a simple sending of a worker. However, if fight requires a cruise by ship, player must first get boat, board his soldiers and then send them to the combat mission with sufficient food. Even for terrestrial duels, player himself always chooses, how many soldiers will participate in the battle. But only the warriors of the right type (allowed by villain) can be sent.
Every fight is evaluated from the top to the bottom, when player tries to roll enough successes with his fighter dice. However, the duel with monster may even take several rounds, during which players will place an injury to the enemy for each correctly rolled symbol. However, if the opponent survives the entire attack, he will take his revenge and the player will have to set some dice of fighters aside.
After all the fighting, workers 'pieces and soldiers' dice return to their owners. Every undefeated monster gets one coin to increase its attractiveness. But if some troll is not defeated, then each player gets one blame token. Once the eighth round is played, the game is over. Players get points for stacked monster trophies, built boats, collected runes and coins of money, but also fate cards. The sum is not complete yet, because the player will subtract all the points of blame and then the one, who gathered the most points of fame becomes the jarl.
Champions of Midgard is a classic worker-placement game. But while in similar games, players are trying to build buildings or collect points, here it's all about monster fighting and killing. And that's not all, players need dice and luck. It is this combination of calm and thoughtful sending of figures on a board with the unpredictable result of each roll, that is making the Champions of Midgard into a mix, that has something special in it.
There are enough enemy cards in each round, that can provide challenge to players. Whenever you want to fight, nothing stands in your way. You just need to hire enough warriors and send them out at any time. And while there is always some bad troll in the mountains behind the village, which scares the people, the more interesting trophies are waiting across the water plane. But in order for players to get there, they must not only use a lot of warriors, but also equip them with a sufficient supply of food.
Raw materials can be earned not only by targeted sending workers to some site, but also for every unused laborer, which can try his luck in hunting (with dice). Everything is interesting and variable. The monsters come in random order, battles are tense and you can never be sure of success. Dice can disappoint you as much as you expect. For true success, you need luck and good tactics, even though you may have some unpleasant result from time to time.
The game got often compared by our players to Lords of Waterdeep. And for us, it can even boldly compare to it with quality and fun. But while Dungeons & Dragons (considering the theme) are all about the result of good planning, here we have dice. And battles on a daily order. Both games therefore vary considerably.
Of course, there are all the elements, that you are accustomed to from any other worker-placement games. There is a significant way of blocking positions. In addition, the individual boxes increase their attractiveness with each round. Each hero also has his own specific skill that can significantly reverse the development of whole match, when used properly. Variability could be better, because there simply is not enough monsters out there. It just makes it easy to repeat.
The matches are otherwise long just right, few minutes longer than an hour. It may be enjoyed no matter how many opponents is playing for jarl position. But the greatest fun remains in four players where there is more blocking.
Champions of Midgard are a thoughtful euro game, where someone has added dice. You can be against it and shout out of your lungs that you do not like it and dice do not belong to this type of game, but you are wasting your time. This time, its all different. No, the Champions of Midgard are not a game, everyone will enjoy. But if this combination suits you, then you will have great fun.
Designer
Ole Steiness
Artist
Jose David Lanza Cebrian, Víctor Pérez Corbella
Publisher
Grey Fox Games, Corax Games, Czacha Games, Don't Panic Games, Ediciones MasQueOca, Games Warehouse, Lavka Games
Year Published
2015
# of Players
2 - 4
User Suggested # of Players
Best with 4+ players
Recommended with 2, 3, 4 players
(203 voters)
Playing Time
90
Mfg Suggested Ages
10 and up
User Suggested Ages
10 and up
(44 voters)
Language Dependence
Some necessary text - easily memorized or small crib sheet
(21 voters)
Category
Adventure, Dice, Fantasy, Fighting, Medieval, Mythology
Mechanic
Dice Rolling, Set Collection, Variable Player Powers, Worker Placement
Expansion
Champions of Midgard: Asian Monsters, Champions of Midgard: Bjorn Hammerblow the Fantastic promo, Champions of Midgard: Despised Promo Card, Champions of Midgard: Draudan and Bergrisar King Promo Cards, Champions of Midgard: Gullinkambi Public Boat Promo, Champions of Midgard: Illr Mia Monster Promo Card, Champions of Midgard: Jalev the Adaptable Promo, Champions of Midgard: Jarl Edition, Champions of Midgard: Meeple Monster Promo Card, Champions of Midgard: Mercenaries Land Journey Promo Card, Champions of Midgard: Merchant Ship Promo Cards, Champions of Midgard: Odin's Trial Promo Card, Champions of Midgard: Polyhedral Dice Promo Tiles, Champions of Midgard: SeeZam Promo Card, Champions of Midgard: Shipwreck Journey Promo Cards, Champions of Midgard: The Dark Mountains, Champions of Midgard: Valhalla, Champions of Midgard: Valhalla – Dark Vordr Promo Card, Champions of Midgard: Valhalla – Kes Bakyr, Champions of Midgard: Valhalla – Sikling Promo Pack, Champions of Midgard: Virtue Promo Card, Чемпионы Мидгарда. Вальхалла и Тёмные горы
Family
Crowdfunding: Spieleschmiede, Digital Implementations: Tabletopia, Game: Champions of Midgard, Mythology: Norse, Series: Book Box (DiceTree), Theme: Vikings
Primary Name
Champions of Midgard
Alternate Names
Campioni di Midgard, Champions de Midgard, Wojownicy Midgardu, Чемпионы Мидгарда
Infos courtesy of boardgamegeek.com. More Infos.
Review: Champions of Midgard – monster hunt in the Viking Age
Final word
Champions of Midgard is a pleasantly and lightly complicated game. We liked the comparison to Stone Age among our test groups. There is battle with monsters and game is slightly more complex, but it still does the same beginner job. Gameplay is really exciting and depends on coincidence. The map always offers something to do and above all to fight the monsters. If that's what you're up to, then Champions of Midgard will excite you.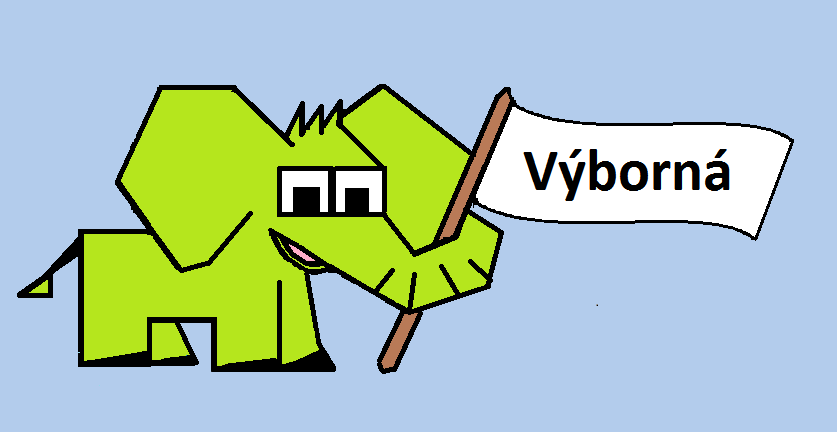 Pros
dice and tactics
solid processing
battle itself
enough options for action
simplicity
accessible game
Cons
concerns about variability
dependence on happiness