Whenever emotions are born within us, they immediately desire to bubble to the surface and show themselves to the world. Sometimes we fight it, sometimes we give in. And as it happens, it is good once and bad again. It depends not only on us, but also on our surroundings. Emotions are what drives us forward, but at the same time keeps us in place.
Cerebria: The Inside World The Card Game, created by Frigyes Schöberl, István Pócsi, Richard Amann and Viktor Peter, is showing their beauty and threat. From the names it is clear, that the card version is based on the original large game Cerebria, which impressed us with its gameplay, complexity and processing a year ago. Illustrations by Villo Farkas, Jamie Sichel and Pedro A. Alberta are transferred into this new game, which once again succeeded at Kickstarter under the Mindclash Games brand. And it finishes all that success under the Esdevium Games distribution.
The small box is oriented horizontally and contains two bags of stones – fragments of happy and grim identities, but above all a hundred cards. Players take all of them and mix them into one common deck. From this, each participant gets four cards. The common offer is then created as three columns of overlapping cards, the number of which determines the number of players in the game. From each such column, the player turns one card, creating an impulsive behavior offer. All players have to do to start is throw and decide side of the mood token – will they start with a good or grim mood?
The player has two actions available on his turn. The first one can select a card from the three impulse menu and add it to his hand. The second action is to evoke the emotion by placing the card from hand on the table in an area called the mindset (belongs to that player and himself only). And since cards usually belong to one of the polarities of emotions, they will receive a corresponding number of colored stones accordingly on their fragment positions. The exception are cards of bleakness or brightness. They don't get any fragments, after they are placed.
Players can perform any combination of these actions or one of each. In addition, they can use an unlimited number of emotion cards from their mindset (played in previous turns), but none of them can be used twice. One stone of fragment has to be spent for using it. If there is no more emotion stones on the card, then it is not possible to use that skill.
There can be a maximum of four cards in each mindset. In doing so, both bleakness and brightness cards can be played in combination with other emotions to save space. This is also the only time, when players can use the ability of the cards played in the current round.
Revelation occurs, when cards in one of the columns run out. In the end, it is a matter of winning as many fragments as possible, counting from all cards in player's possession. But usually the games do not end after the first round, because the number of fragments to win is prescribed. Only one who reaches this numer at the end of one of the rounds becomes the winner.
Cerebria Card Game follows the fashion, that makes a successful board game, creating ideally a lightweight card version. It is clear that the game cannot follow the complexity of its larger model. The only thing that is common is the theme and then the beautifully detailed graphics.
Players must work well with a common offer of cards, choose the right ones, and then combine them to their advantage. It is not easy, because there are several restrictive elements. That is why during the first game the game may look complicated in terms of rules, but once you play the first few rounds, everything becomes clear to you.
At the same time, the players clearly want to follow the efforts of the opponents and try to make their collection as difficult as possible. This is because the ability of emotions allows you to steal and swap cards in a state of mind and thus completely change the situation on the table. But you can also help yourself, either by taking specific cards, getting more cards, or even directly destroying some emotions.
In addition, planning is important in this game, as the cards in your hand will not (usually) run away. At the same time, it works (even in conflict) quite well from two players, although more players make individual rounds faster. Overall, however, you can easily count on a game time of around thirty minutes, which erases most of our previous complaints.
The episode for itself is processing. Beautiful graphics are complemented by a beautiful metal coin. Unfortunately, where the illustration shines, game loses points for clarity of the rules, and especially for some icons, which could be clearer.
Cerebria Card Game is a solid card game, that does not stand out from the competitive line. After the game you will not remember anything specific or shiny, perhaps only according to the aforementioned graphics and processing. Generally, the Cerebria Card Game is a good game, but it really only works as a supplement to a big board game. Nothing more.
Designer
István Pócsi, Frigyes Schőberl
Artist
Pedro A. Alberto, Villő Farkas, Jamie Sichel
Publisher
Mindclash Games
Year Published
2018
# of Players
2 - 5
User Suggested # of Players
Best with 4 players
Recommended with 2, 3, 4 players
(7 voters)
Playing Time
30
Mfg Suggested Ages
14 and up
User Suggested Ages
12 and up
(2 voters)
Language Dependence
No necessary in-game text
(2 voters)
Category
Card Game, Fantasy
Mechanic
Hand Management, Open Drafting, Set Collection, Take That
Family
Crowdfunding: Kickstarter, Digital Implementations: Tabletopia, Game: Cerebria, Theme: Psychology, Versions & Editions: Card Versions of Non-Card Games
Primary Name
Cerebria: The Card Game
Infos courtesy of boardgamegeek.com. More Infos.
Review: Cerebria Card Game – printed emotions
Final word
Cerebria: The Inside World Card Game is a conflict game, in which players don't get anything at all for free. In fact, half of the actions on the emotion cards focus on attacking opponents. Because of this fact, the game is really fierce, which is a plus for many players and not so for many others. But it is important to mention the short game time and beautiful processing. Cerebria: The Inside World Card Game is the completion of a world of emotions and a game, that finds its narrow audience. This is likely to be recruited mainly from fans of the big board game of the same name.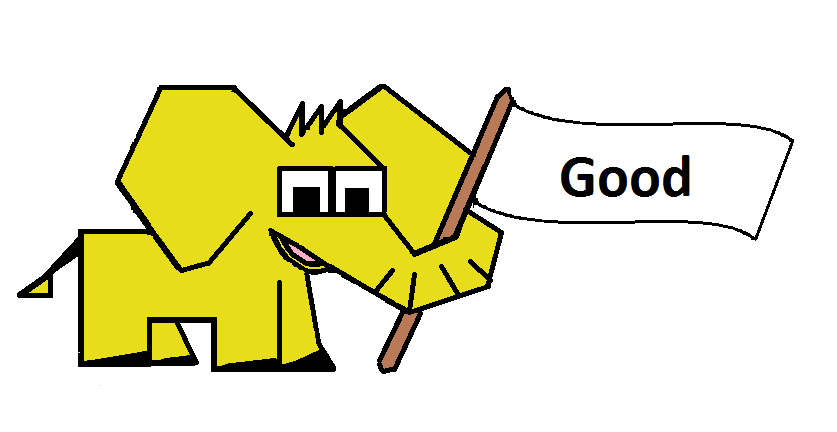 Pros
graphics and processing
good in all numbers
pile of interaction
enough options
fast game
Cons
shortcomings in icons
more demanding learning
really a lot of interaction (too much for someone)