It's hard to imagine a good spiceless meal. Small pieces of crops, which at first sight are not even visible, but grow to be gold of every good chef. Skew it and add some secret ingredients and from a simple home-made diet, is a top-notch good-bye, from which the tongue itself jumps up and down. It is hard to resist a good spice.
For all the gourmets, Emerson Matsuuchi has prepared a three-part saucer saga, which is launched in 2017 under name Century: Spice Road. His seemingly inconspicuous work was published by Plan B Games and is distributed by Esdevium Games. The game got pictures created by Fernando Suarez. The sequels will be published on the annual basis in 2018 and 2019.
Box comes in the Carcassonian middle-size and we see a caravan of camels on it, carrying the spices just mentioned. Inside, we find one hard sheet described on both sides with rules (there is no more!), four bowls, a large pile of cards, several metal coins and then colored spice cubes (brown cinnamon, red saffron, yellow turmeric and green cardamom). These cubes are each placed in a separate bowl by color and set aside as a supply. Players will receive turmeric (three or four) in the beginning. It is the least valuable, while the most valuable is cinnamon.
There is a number of card types, from which players first separate task cards with points. They are shuffled into one deck and reveal five of them in a row. The first and second cards from the left receive support in the form of a stack of coins according to the number of participants. There are a dozen startup buyer cards, that are dealt among players at start (one with turmeric and one action card of transformation). Individual opponents also get one caravan card. The rest of the buyers is shuffled and create second offer line with six buyers to choose from.
The game is played in turns and each player has a choice of four actions, but can only choose one of them in each go. Players can play card from their hand and get the spice for them, which they put on their caravan of only one camel. With the help of transformation and trade cards, players can change their current spice in different ways, into more expensive and better. But yet, them may never exceed the limit of ten cubes in the caravan.
Conversely, when purchasing, buyer card value must be paid. It is not listed directly on the card, but it depends on its position in the row. The card most to the left is the cheapest. The buyer always pays by placing one cube of spice on all the cards, that lie to the left of the one, he wants to buy and take into his hand.
These cards can then be used according to player's will by playing them in front of him. Used card remains lying on the table until player decides to take rest action. This recuperation costs him one whole turn, but he may can take all the cards already played back in hand and reuse them in future rounds. The top row plays a major role in the point collection action. Its price has to be paid for by caravan spice. The price of the card matches symbols on it and all the paid cubes are returned to the bowls. In both cases of purchasing, all remaining cards in line are moved to the left and the menu is supplied with a new card from the deck, which is located furthest to the right. Cards to the left (first and second) bring a financial bonus of gold or silver.
Game ends, when a player receives the fifth point card. At that point, all the opponents add not only the values of their cards, but also coins (gold and silver), as well as the spice balls loaded on the caravan. The winner is the one, who has the highest trading value.
Century: Spice Road is an excellent profit building game, that lets players build their own card deck. They only get one to start with and then everyone must buy, trade, sell, and improve from a joint offer. There is enough options to choose from, diferentiating each match, because a lot of different buyers' cards are spinning in the offer and their combinations with point cards are always a bit different.
Even if they appear in line of cards in offer, they may be not that interesting at first for anyone, but their attractiveness increases over time. This is because all cards move to the left, getting cheaper and also receive payments after buying some of their neighbours. And these are then part of purchase, if a player gets this card in future turns. Sometimes you can even buy with a profit, which is a pleasant paradox.
Points are not only printed on cards, although these are the main way to score, but come also from coins and rest of the spice. Everything plays an important role, because only the total sum will decide on the overall winner. So you have to balance your income and get is as high as possible very fast.
The game is beautifully simple, as the rules itself show. Everything is compressed on two sides of A4 and its progress is easily understood even by the inexperienced players. Spice Road offer plenty of depth while maintaining great accessibility. And that's why newcomers and experienced players will meet at this game and will jointly measure forces.
The game takes more than thirty minutes, but all the time players build their decks and do not get bored. Even beyond your turn, you have something to think about and consider buying, or choosing a different action. You'll always have something to do. Moreover, it works well not only in higher numbers, but even in two.
The basic problem is the absence of any reasonable conflict. Players sit together at the table, but everyone plays with their cards and dice. Only the offer is common, and some buyers or spotted pieces can be stolen by rivals. On the contrary, you have no chance of stopping the player from buying the card, even if you know, what he is looking for.
Century: Spice Road is focus of many conversations online in recent days, and it's great news that it deserves this whisper. Comparison with Splendor is not easy, and each game is different enough to exist side by side and find even a place on a common shelf! Spice Road lets you step by step create a financial machine that gives you plenty of satisfaction if you really can. All of this, along with a cool theme, makes the Century: Spice Road a great game and fun, when you just do not want to play anything too challenging.
Designer
Emerson Matsuuchi
Artist
David Richards, Fernanda Suárez
Publisher
Plan B Games, ABACUSSPIELE, Arclight, Asmodee, Bergsala Enigma (Enigma), Broadway Toys LTD, Cube Factory of Ideas, Devir, Edinorog, Esdevium, Ideal Board Games, Mandoo Games, Ninive Games, Piatnik
Year Published
2017
# of Players
2 - 5
User Suggested # of Players
Best with 5 players
Recommended with 2, 3, 4, 5 players
(259 voters)
Playing Time
45
Mfg Suggested Ages
8 and up
User Suggested Ages
8 and up
(81 voters)
Language Dependence
No necessary in-game text
(33 voters)
Category
Card Game, Economic, Medieval
Mechanic
Action Retrieval, Contracts, Deck, Bag, and Pool Building, Hand Management, Increase Value of Unchosen Resources, Open Drafting, Set Collection
Expansion
Century: Spice Road – Bonus Cards, Century: Spice Road – Bonus Cards 2
Family
Digital Implementations: Board Game Arena, Game: Century (Plan B Games)
Primary Name
Century: Spice Road
Alternate Names
Caravan, Century: Cesta koření/Cesta korenia, Century: De Specerijenroute, Century: Die Gewürzstraße, Century: Drumul Mirodeniilor, Century: Fűszerút, Century: Korzenny Szlak, Century: La Route des Épices, Century: La ruta de las especias, Century: La Via delle Spezie, Century: Spice Road 香料之路, Century: Пряности, センチュリー・スパイスロード, 센추리: 향신료의 길
Infos courtesy of boardgamegeek.com. More Infos.
Review: Century Spice Road – tasty shopping
Final word
Century: Spice Road offers building a financial mechanism that will be returning your efforts during the whole game. Each course is different and promises a great feeling if everything works as you imagine. The game is pleasantly dynamic in all counts, but it is also variable and very entertaining. If you do not mind the virtually complete absence of any contact with other opponents. Century: Spice Road is a great addition to board game market, which has come suddenly. Watch out for it.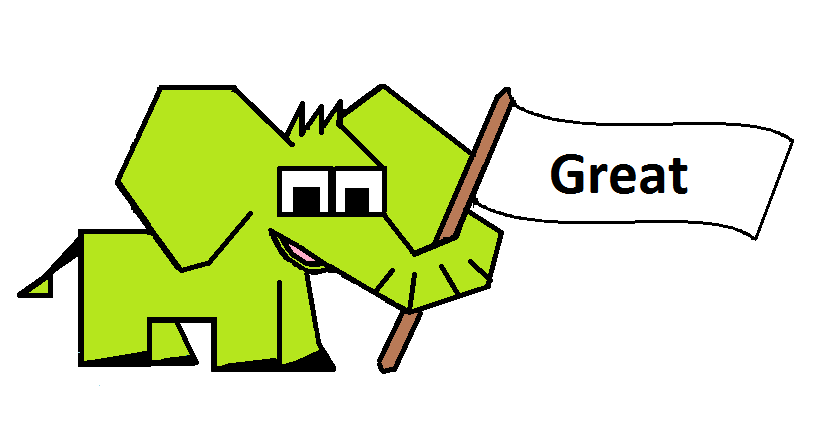 Pros
variable match
more scoring options
payments for cards to the left
building a deck
reasonably chosen topic
good price / quality ratio
greatly accessible but still interesting enough for more experienced players