Central Market is the place, where all the people and traders meet in one big knot. You can not even hear your own words, because air is full of offers and demands, no one really listens to. There are just like some stickers on the walls and yet no one actually has to open his mouth for those.
Among them, there is a few traders, who look like they do not belong here. While the fashion in this town is a colorful one, they are dressed only in black and white. Around their stands is almost unnatural silence. When you come here, world is prepared for all of its sounds. This is your booth, your products and your future customers are coming, so hang tight!
Central Market is name of the game from Brain Games, who come from Latvia. We must say already now, that we hope, they prepared not only a nice game, but also with good rulebook. Although the idea in background of Food Chain (review) was really good in the end, manual ruined it all for us.
This time, we look at the author Edgars Zaķis and fruit of his work. Illustration were prepared by Linda Ārende and the game was released along with three other games (Construction Zone, Air King and Food Chain) in 2012. They were all together available for buying at exhibition in Essen 2012. They perfectly use their small box size, which is not much larger, than a standard card format.
Base of each of them are really cards, but you will get more components in the packag. Central Market starts with a picture of brown-haired man with green scales and a pile of eggplants. Under this lid, everything is covered by scoring board. Second large sheet conceals small round tokens of five colors for the players (four pieces each), but also a neutral white on top o fit all. Well, there's only the latest chubby black man, who rounds chips on the 24.
The package also included short errata, which specify usage of white tokens. But most important part are 78 cards. Fifty of them represent a variety of products (carrots, tomatoes, peppers and so on). Five are in player colors and remaining fifteen are actions.
But this is still not all, because there is five cards of income, one bidding card and another one serving as a turn counter. In case you counted, you are missing last card – it indicates a starting player. And yet there is also one scoring card, but it was replaced by a large board in the last minute, so you do not need it.
You start the game traditionally by distribution of colors. Each of the participants will receive tokens in their color, card of income and one with a picture of his identity. He puts the last one in front of him, so everybody can easily tell, which color is he playing for.
Together players put black turn marker on number one, while scoring board and offer card are now just placed on the table. All cards are shuffled and layed in the middle of the table as a common stock. Each player gets one specimen of each type of action cards. Everybody then deploys his chips to mark offers, revenue and last one is put on the scoring card.
Game consists of seven rounds divided into three phases. The middle one is the most important and represent sales. At the beginning you have to import vegetables. Each player gets four cards at random from a shuffled deck and do not reveal it to others, because everyone will try to sell their products to receive the higher profit possible.
This is where selling part of turn takes off. Starting player chooses one product, that he wants to offer to his customers and says its name aloud. But he still does not show his card, because its value is also important! By placing his token on sale card, player determines the amount of money, he would like to sell his vegetable for. Others have a chance to respond and offer same goods at a lower price, if they have it in hand and want to sell it. They also can pass, even if they have appropriate product in their hands. But it will be no longer available for sale this round – every vegetable can be offered only once.
As soon as no one wants to push sale price further down, player with the lowest bid collects his well-deserved profit. First, he reveals all the cards he wants to sell (there may be more of the same kind). Profit is determined by multiplying weight of the goods sold and price. Resulting number is noted on revenue card.
Then other players can sell this vegetable, in order from the second lowest bid up. So what advantage does player, who pushed the price way down, have? He can be sure to sell his goods. Other players have limits – each round, there can be only ten kilograms of each product sold and not even a gram more. Once sales have reached this value, stalls closed and other sellers get nothing! In the event you have a higher price, you risk not to sell at all.
Ten kilos is charged also in the opposite direction. Each of the vendors cannot sell together more than ten kilograms of goods in total across his products. His cart, with which he visits market, is unable to carry more.
Clockwise around table players offer other vegetable and until everyone had a chance to offer one different goods for sale. Then round ends, players put sold cards aside (until now, they still were on the table, to see total weight of goods sold) and keep those, which remained unsold. Now it's time to split the victory points based on income obtained from the sale. Player with the highest profit gains as many victory points as is number of players in the match, while others receive one point less for each lower position.
Next round begins with the player, who currently has the least points. At the beginning of the last seventh round, there is no supply of goods, players are selling cards they put aside at end of each round instead. When this last selling ends, player who scored the most points, wins the match.
Central Market is a really good game, which is actually just about most advantageous offer and sell of your vegetables grown in garden. Game is a breeze, and although the rules seem long, everything is simple. It's actually as if you really went to some marketplace.
None of the game would not make sense, if game did not have limit of 10 kg per crop and player. This feature makes the game very exciting affair. Players have to measure actual sale price and their chance to really sell any vegetables to customers. There is a limited amount of customers as in reality and who puts his price too high, doesn't sell anything.
Magic is in the fact, that you actually do not know, how many vegetable of this kind will actually offer other players. You can (and often will) take risks, but you will also try to stay on ground, earn less, but sell at least something. It is up to each player and tactics are new for every new offer, vegetable and round.
This gaming system ensures, that you will not depend on luck at all. Even if you draw more cards of the same vegetable, you can make profit and leave others behind, if you play well. In the first round, a lot depends on playing order, because the first player has a little disadvantage.
Using victory points for score seems maybe too much. Money is not transferred from one round to the next, so everyone always start from the scratch. This makes game balanced, which is good, and even more eliminates luck of the draw, but at the same time also spoils pleasure of a really good deal you made. No matter, you can outrun opponents only by one point per round. You can still try the variant with the addition of money over the whole game.
And there are also three action cards held by each player. You can play it anytime and use its abilities. Thanks to them, you can join sale, for which you have no product, or attract customers to your stand. Action cards add a little mean touch to the game, but Central Market otherwise works fine without them and it is up to the players, whether they will include them in their match or not.
Game is marked as a 45 minutes fun, but with faster players, you can manage to finish it calmly in half an hour. Thanks to simple rules you can use in addition to entertainment also as training for mathematics and play it with the family. It however does not necessarily eliminate it from the viewfinder of experienced players, who can appreciate almost total lack of luck factor.
Central Market is a game, that is really good. Very nice illustrations and particularly excellent and cleverly set game mechanic guarantees a constant struggle for leadership. It transmits successfully trade tensions and risk of dealers to your home, where you will enjoy playing it. And you will gladly return to your sales stalls to sell some vegetable again..
Infos courtesy of boardgamegeek.com. More Infos.
Review: Central Market – merchants must know a thing or two
Final word
Central Market is a trading card game, where you are trying to sell your stuff as profitable as possible. But customers favor always the cheapest stand. This is, why you first have to go through auction with decreasing sale values and only then you can start making money from the cheapest offer up. And here lies a perfect dillemma, you have to cross over to succeed. You must simply keep in mind, that its only possible to sell ten kilos of one vegetable type and also your cart can carry up to ten kilograms of stuff. It is therefore forbidden to sell more during one round. Whole match is disrupted using action cards, which allow you to openly attack your rivals. Profit is in the first place at all times, but you are not only collecting it. At the end of each round, you convert money into victory points and those mark player victorious. This seems a little unnecessary. But you can get used even to a dull and ordinary graphic and enjoy interesting game, where you have to face all pitfalls of market.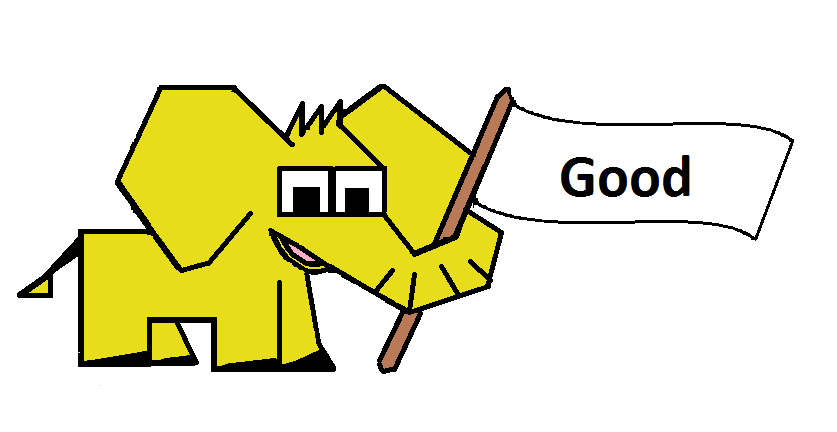 Pros
interesting auction mechanic
action cards for everybody
its mainly about profit
limits for sale
Cons
victory points are not necessary, money is more fun
average graphics