Not every ship, that moves in the sky, is pirates. It is absolutely clear to me. And yet, whenever we sailed through a dense cloud, it seemed to me, that in the distance, I see a flicker of black arrest and jolly roger. I know, that one day, it will not be only my imagination, but reality. My feeling of incertainty grows and I have no choice, than to get off now. Even at the price, that will not arrive in my destination on time..
The air will be full of flying vehicles in the board game Celestia, created by Aaron Weissblum. This is a very interesting novelty of 2015, which belongs to the stable of BLAM! and french company Blackrock Games. Terrific illustrations were prepared by Gaétan Noir.
Game is hidden in a small light blue box, where can we see the whole celestial world with several islands and a variety of vessels. It all does a fabulous impression. And with that sentiment, we also first open the box and found cardboard sheets. In them are oval islands, a total nine of these, numbered from one up, with polka dots indicating number of dice.
Cardboard has one more mission – it provides pieces, from which players can build an airship and get aboard with their pawns, while it cruises the skies of the title world. This means, that there would be no fun without heroes figurines, but also four white dice and two decks of cards belong to this packaging. There are treasures cards (78) with different images and values ​​(backside always correspond to some city) and 68 pieces of equipment for captains. These items will help players in trouble, whether it is a compass or maybe a container to catch lightning.
At the beginning of the game, players will create draw their route across cities. Order will always be the same and goes nicely in ascending fashion from one to 25. Each number also gets its own deck of cards sorted out according to the same back side and all these treasures packages are properly shuffled. The lowest position with number one is occupied by the vessel with all player pawns. But they have to choose colors first.
And setting up all participants will continue. According to their chosen color, players gets one character token put in front of him (to mark his color) and a set of six (or eight – based on number of participants in the game) cards from a shuffled deck of equipment along with several other special cards.
From that moment, players are enjoying individual rounds, while in each one of them only one can be captain. He gets whole ship under his control and rolls so many dice as is needed to travel to the next city. Their number is printed on every town on the right side in the form of white dice silhouettes. Their pictures will determine, which dangers will flying ship meet on its way.
Captain tries to cope with them, but first must all current passengers (= other players) express their trust or distrust. At the beginning of each round, there are all pieces aboard, but gradually they will fear of the increasing danger of overcoming dangers of travelling to next city.
Right now, each passenger caught by fear, can get off at the current position, before ship embarking into uncharted waters on the way to the next town. At that moment, he gets the treasure from city he entered, in the form of top card from shuffled deck. He does not reveal its value to anyone else and puts it safely in front of himself.
Only then may the captain prove, how well he can protect his ship. According to symbols on the dice, he must play matching cards to deal with dangers: for example hostile pirates (cannon will do) or use loud horn to ward off treacherous flock of birds. And he must respond to each dice, which means, that the further away city is, the more difficult is it to navigate there. But the same goes for value of treasures, which is rising as players get further away.
But then, there is a situation, when captain will not be able to withstand all the tests. And all the passengers, who are at that moment sitting or standing on the deck will tumble down with the ship. These players will not visit any city this turn and that means, that they also do not receive any treasure.They will come out with empty pockets.
Passengers are not satisfied with services of their captain after each journey to next city, deposing him and instead next player in a clockwise direction (out of those, who are still left onboard) gets captain badge. Whenever the ship crashes, it returns back to the beginning and journey begins again. The game ends, when one of the players collected at least fifty points. Player with the highest point gain in that moment becomes the best balloonist.
Celestia is a beautiful example of how takings risks and "push-your-luck" mechanisms can be hidden under the hood of a beautiful vessel. And when it works, it can be a real wallop. And this game is poised to complete gamer's satisfaction. Will there be some clouds, which can disrupt our absolute satisfaction?
It will not be so easy, because it all plays heavenly. The rules are simple and completely allowing game to appeal to all family members. There is absolutely essential contribution also with processing, that is beautifully illustrated and contains stunning 3D ship, which is really carrying figurines of the players on its deck.
The more players risk, the more valuable treasures can they gain. And there are even some with a value of fifteen, twenty or even twenty-five points. Now, we are talking about last three cities, where drawing treasure card does not contains any coincidence. In previous cities, players can get six points, but even twelve (for fourth city in the order).
Dice are definitely not the main factor, although generally luck plays a very crucial role in Celestia. Combination cards are randomly dealt and player needs to hold the correct set in hand to be able to navigate ship. And rolling dice creates a great atmosphere. Tensions is divided into several phases – captain feels it during roll, while other players will encounter uncertainty in the choice of trusting their current captain. And luck is also in draw of some treasures.
Very interesting is playing order. Players will make it to captain's post only, if they remain on board long enough. Opportunity to play cards often jumps over some passengers, which is very interesting and unusual approach.
In addition to classic cards, we will see also more special turbo cards. And this is option for one fundamental criticism. Here, publisher and graphic artist got a little carried away and created cards with the picture only, without any iconography regarding its action. Therefore, unfortunately, players must often return to the handbook of rules, to find out, what that card really does.
The game itself is just a matter of half an hour. This is ideal number for a similar type of game. Aboard the ship can float already two passengers and even then, an exciting journey can be experienced. But the game must be approached with a slightly different tactic. Classical content of luck tempting makes it excellent choice even for some smaller party. Now the maximum number of five or six players can indeed entertain you the best. And you can be sure, that you will not stop at one match.
So how did Celestia finally do? When you feel, you should buy only one "push-your-luck" game, it would probably be this one based on our opinion. It is stepping lightly on already explored territory, while offering ideas, that push simple concept a little bit further. Celestia is undoubtedly a great game!
Designer
Aaron Weissblum
Artist
Gaetan Noir
Publisher
BLAM !, ABBA Games, ADC Blackfire Entertainment, Arclight Games, AURUM, Inc., Blackrock Games, Evrikus, Ghenos Games, Heidelberger Spieleverlag, hobbity.eu, Jolly Thinkers, Lanlalen, Ludofy Creative, Paladium Games, Quick Simple Fun Games, WoodCat, Zhiyanjia
Year Published
2015
# of Players
2 - 6
User Suggested # of Players
Best with 6+ players
Recommended with 3, 4, 5, 6 players
(124 voters)
Playing Time
30
Mfg Suggested Ages
8 and up
User Suggested Ages
6 and up
(46 voters)
Language Dependence
No necessary in-game text
(17 voters)
Category
Adventure, Aviation / Flight, Card Game, Fantasy
Mechanic
Betting and Bluffing, Dice Rolling, Hidden Victory Points, Push Your Luck
Expansion
Celestia: A Little Help, Celestia: A Little Initiative, Celestia: Boscalumia, the Forgotten City, Celestia: Grappling Hook Promo, Celestia: Instructor Promo, Celestia: Matryoshburg
Family
Components: 3-Dimensional (3D), Components: Dice with Icons, Digital Implementations: Board Game Arena, Misc: LongPack Games, Occupation: Adventurer / Explorer, Theme: Airships / Blimps / Dirigibles / Zeppelins, Theme: Floating islands in the sky, Theme: Steampunk
Primary Name
Celestia
Alternate Names
Селестія, Селестия, セレスティア, 셀레스티아
Infos courtesy of boardgamegeek.com. More Infos.
Review: Celestia – a boat in the clouds
Final word
Celestia takes a classic theme of playing with fortune and uses it in its own way. In core, its the same: players must decide, how much they want to take chances. Option to gain valuable treasure is appealing, but all it takes is just being a bit unlucky and you will not have anything. The game will entertain at home in two, but also at the party. Yet, it can be played by family or children. This is a great game for absolutely everybody and also attracts with its fabulous workmanship and beautiful ship model. Celestia is first and foremost a fun game, that deserves your attention.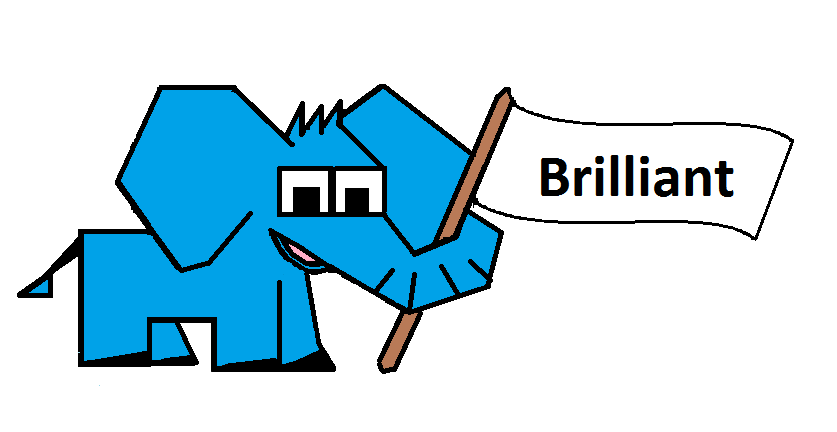 Pros
comprehensive approach to the classical mechanism
role of captain and player order
option for smaller players
beautiful ship model and the whole processing
excellent in all counts
dice and cards offers a chance
Cons
special cards have no icons