It has teeth as long as your hand, roar of falling avalanches and club, that even adult man can not pick up. Who would volunteer to meet with such a creature? I felt a bit foolish when I enter the cave in the hope, that the troll will be sleeping. But I have no choice, because how else could I repay my debts?
You've probably met him in the corridors of Moria alongside the Fellowship of the Ring. This time, however, he will not be recognizing Balrog's glory and following footsteps of Sauron. We are talking about cave troll, who will present himself to all lovers of competition in the Cave Troll board game. Its author is Tom Jolly (Drakon, Warhammer: Diskwars, Wiz-War) and this new game was released for the first time in 2002, while new edition in 2015. And this new box from Fantasy Flight Games is on our table today.
On the lid of the small box, we find this terrible monster and the crazy daredevil, who stood up to it. There is a single folding board with fixed rooms inside. These are linked by a series of doors and each location has a certain coin weight printed. This board is placed by the players on the table in the middle of the game space. Next to it, they will create a basic deck of six artifacts.
After that, players will choose their color, and they will not only get a gold marker, which is immediately placed on zero on the counter around the board, but also color matching miniatures (seventeen figures for each player!), cards and one help. Everyone mixes their own deck and takes top card to start with.
Players take turns and have the opportunity to always use a total of four action points. They can divide them arbitrarily between four activities and repeat any of them according to their plans and needs. First of all, an action point can be sacrificed for picking up a new card from player's deck. However, part of this action is also a chance to play one card and use its effect. With this help, players can add a new character, both a hero and a monster, on a board or on the other hand, remove a figure. There are plenty of choices on the cards, some of which can be scored as well.
The other option is to move any of the active player color figures. Heroes and monsters can always go to the adjacent map box via any door. The limitation applies only to heroes, who can not enter the pit boxes. These are only available to monsters.On the cards, some activities, that are available after spending an action point can also be printed on the text. This is third way points can be spent. And last on the line is playing an artifact, that is randomly drawn by the player as a result of "Find the artifact" card, that each player has shuffled somewhere in his deck.
All that attaching and shifting points is only to gain points. This moment occurs when the player uses the scoring card or when number of cards in scoring pile reaches five (players are adding up action cards with hourglass for this purpose). Coin from the occupied room is awarded to the one, who has majority of his figures there. For his success, he is rewarded by moving on the gold counter for as many positions as the coins are displayed in the room.
After playing through the entire scoring, game continues. Battle ends only after one of the opponents plays his last card. Those, who finish the underground battle, will receive three dice as a bonus. Then there is the final score of all rooms, adding the bonus for the unused artifact. The winner is the one who collected the most gold.
Cave Troll is a game, that somewhat deceives with designer and publisher name. This is not an adventurous thing, although it tells story about trolls and caves. Box is pure story about fight for majority.
All players have the same set of cards. But every time, they arrived in hand in a different order because a pack of shuffled cards serves as their source. And here everything can be affected by luck, because an active player always has two cards to choose from – one kept from the previous round and the other, he has revealed at that moment.
However, the newly added cards bring with them another twist. The most important rule is the ability to influence scoring. Players never know, when underground rooms will be precisely scored. It often comes as a surprise, or in vain as someone might be waiting for scoring without having necessary cards to make it happen.
As a result, players must really think about each action they use. Playing cards and adding new characters is by no means the only way. Instead, it is possible to use the movement of the figures and thus to move influence between the rooms. It is also necessary to take into account the special card capabilities that allow you to further change the plan situation and even return some of the pieces back from the map. For example, barbarians are counted twice, bashee moves up to two rooms per action, and then the paladin can banish the banshee to anywhere else.
In order for players not to feel, that its all the same after some matches, they may choose characters for their game. In the deck, some cards are represented twice – one of them is marked with an asterisk. Each time players can choose only one of them, which always offers a different skill.
The track contains a number of rounds and scoring. The progress is slowing down considerably during every pointing period and this simple little game takes about forty minutes in total. For more participants, with more complex counting and more action, the game will also come closer to one hour. But paradoxically, in the highest number, the game is at the same time the best, because the more conflict and duel over the map, the better. In two, the game is really weakest.
Where the game does not lose any points is processing. Very nice graphics on the cards, a big board with a lot of rooms and especially a great, though not detailed, miniatures. Players in the beginnings will get assistance from help cards, as well as clear rules describing all special skills.
Cave Troll is a very interesting and ever-changing majority game. However, players sometimes do not control its development. However, this box is one of the most entertaining experiences among simple games, that you should own, if you are a lover of top games. Cave Troll is a very successful game, that will make you happy.
Designer
Tom Jolly
Artist
Ed Bourelle, Thomas Denmark, Henning Ludvigsen, Brian Schomburg, Patricio Soler
Publisher
Fantasy Flight Games, Edge Entertainment, Galakta, Giochi Uniti, Heidelberger Spieleverlag, Nexus Editrice
Year Published
2002
# of Players
2 - 4
User Suggested # of Players
Best with 4+ players
Recommended with 2, 3, 4 players
(56 voters)
Playing Time
60
Mfg Suggested Ages
10 and up
User Suggested Ages
8 and up
(15 voters)
Language Dependence
Some necessary text - easily memorized or small crib sheet
(20 voters)
Category
Fantasy
Mechanic
Action Points, Area Majority / Influence, Hand Management, Point to Point Movement, Variable Player Powers
Family
Admin: Better Description Needed!, Category: Dungeon Crawler, Components: Miniatures, Creatures: Trolls, Series: Fantasy Flight Silver Line
Primary Name
Cave Troll
Alternate Names
Cavetroll, La cueva del troll, Jaskinia Trolla, Tom Jolly's Cave Troll Boardgame
Infos courtesy of boardgamegeek.com. More Infos.
Review: Cave Troll – monster and its treasures
Final word
Cave Troll is a unique experience in which heroes and monsters stand on one side and fight for majority by comparing strength. Players, send figures to the map with their cards, move them for action points and try to get the coins for occupying rooms, when random scoring happens. Everything is decoraded by minitures, but it will last a little bit longer with scoring and total time. Cave Troll is also a great fun, if you are playing in more players than two.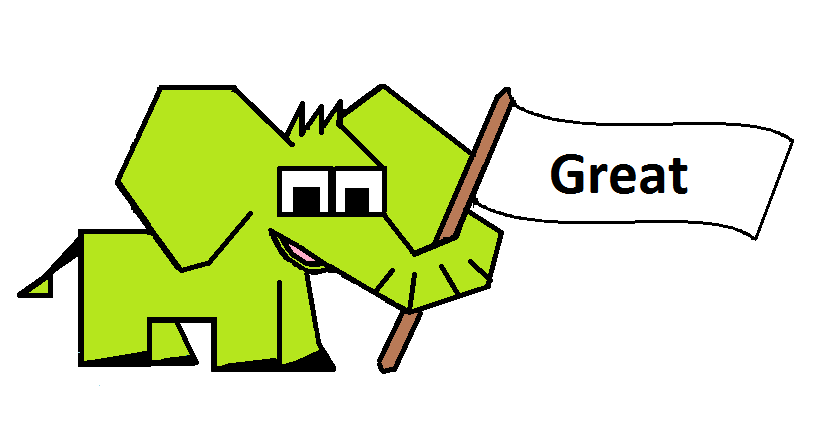 Pros
nice big map
lots of choices to make
thrilling development
pile of special skills on cards
figurines
Cons
longer game time
slow (and frequent) scoring
not the right experience in two