I always believed that just a tall ladder is enough and I can touch the moon. All my friends told me, its nonsense, so I also stopped believing more day by day. And then I suddenly stopped believing at all. But some of my thoughts and wishes were heard. Man, who did not think, they were just a dreamy slobber of a little boy. Today, one ladder reaches the sky next to another in a crazy race to reach for the moon. Not to caress it as I intended it. Everyone wants it for himself!
Fabien Riffaud and Juan Rodiguez, who created the board game Catch the Moon, must both be also bit of a dreamers. Emmanuel Malin took care of the illustration and Bombyx (Asmodée) shielded the complete package with its supervision. The game originally was published under name Décrocher la Lune, but English is the one it uses for the European market thanks to the distribution of Esdevium Games.
Smaller yeallow square box shows us the crescent moon, cloud and a rising ladder. The curious character stretches out his hands and believes he can catch the moon only for himself. Maybe he wants to bind it and bring it back to earth. And we will get all the necessary components to make it better and faster and do what we want with the moon. In the box, a set of thirty ladders (most of them curved and only three straight) is waiting for anyone interested in this big theft. Blue tears belong to the Luna itself, which does not want to leave its place in the sky.
At the beginning of the game, however, the players take plastic white base in the shape of a cloud, and stick two straight ladders in any holes the players see fit for their construction. This creates a solid foundation for further building up. The rest of the ladders create a supply. Next to it all, players lay wooden tears and one sixsided die.
Gradually, players alternate and lay one ladder on those already placed, in an effort to build the building as high as possible. Before that, he must still roll a dice to give him a more accurate assignment. Player will then have to place ladder, so it touches one or two other ladders in the construction. And much more interesting situation, however, is to roll a crescent. At that point, player must add a new ladder in a way for it to become the highest point of the entire building!
Players carefully add new building elements and tries to complete dice assignment every turn. If he does not, he has to take one tear token as punishment. He also receives one, when player causes a part of the building to crash or touch white base due to his action. All fallen ladders are set aside and will no longer be used again.
Trying for all players continues until one of the two stocks gets empty. As a result, players can run out of building ladders, but they may even divide all the available tears (in this case, the player who has made the game end gets eliminated without a chance to win). The winner is the one, who has least tears in his possession. In the event of a draw, building continues with sudden death.
Catch the Moon is a game, that will test first and last all the skills of all those involved. Individual players, except for precise and quiet fingers, also need a bit of luck. That's because they always roll a dice at the beginning of each turn. And sometimes its demands can not be met easily. This mainly concerns the task of building the ladder as the highest point of construction.
The game is, of course, very simple, but especially thrilling, as it is customary for dexterity games. There is seven tears to distribute. And that means the whole duel will not be extremely long. Players will know winner during quarter of an hour. In two, the rotation is too frequent and the win is decided only by collecting tears. Game is therefore more exciting in multiplayer, because many things happen, before you get to turn again. Only with the highest numbers (five and six) make the feeling of engagement in the game go away, because turns get too far apart.
While the description of rules actually takes up only two pages of text, two more pages provide description of the individual ladder formation. And they are really fun to read. Each one carries its own name and you can try to do a swing, a candle or a mad diagonal. Many of them are allowed by an irregular shape of ladders. That's why Catch the Moon is so exciting. Otherwise, a large part of components make it possible to create really crazy constructions.
Processing deserves great praise. Wooden ladders work great, they are different in size and sometimes even incomplete with broken bars. Nothing left behind, so the base itself is not just a dull board, but a white cloud. The theme is beautifully linked to game, even though its just a game of skill.
Catch the Moon is a great gift for all fun lovers. It can be guessed, that this boxes is mostly entertaining for children, but the opposite is true. The moon during out testing brought together even adults for more and more games and they always enjoyed it. Where is Catch the Moon, there is laughter.
Designer
Fabien Riffaud, Juan Rodriguez
Artist
Emmanuel Malin
Publisher
Bombyx, Asmodee, Asterion Press, Hobby Japan, KOSMOS
Year Published
2017
# of Players
2 - 6
User Suggested # of Players
Best with 5 players
Recommended with 2, 3, 4 players
(15 voters)
Playing Time
20
Mfg Suggested Ages
6 and up
User Suggested Ages
6 and up
(11 voters)
Language Dependence
No necessary in-game text
(5 voters)
Category
Action / Dexterity, Puzzle
Mechanic
Dice Rolling, Stacking and Balancing
Family
Space: Earth's Moon
Primary Name
Catch the Moon
Alternate Names
Conquista la luna, Décrocher la Lune, キャッチ・ザ・ムーン
Infos courtesy of boardgamegeek.com. More Infos.
Review: Catch the Moon – reach and don't let go
Final word
Catch the Moon is a game that made us happy. From the box that focuses only on the skill of the fingers, it has become a pleasant recreational fun even for those who do not like these games. This is because individual ladders offer lots of connectivity options and all have a solid foundation, so it all doesn't fall down easily. The mistake is indeed made with ladders in the air. The game is pleasantly fast and thrilling, but even a mistake does not mean its over. Players have to make their move according to the result of dice and sometimes they get a difficult task. Catch the Moon is superb light entertainment.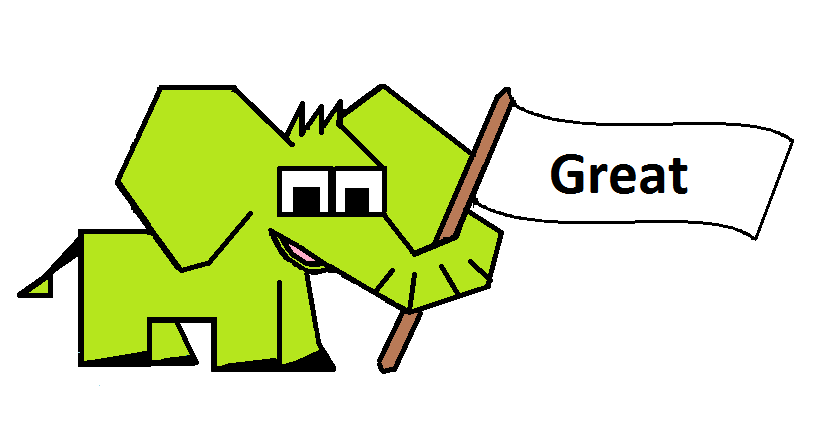 Pros
fine woodworking
fast match
fun
two end conditions
one mistake will not mean losing
Cons
luck with dice
dexterity games are not for everyone